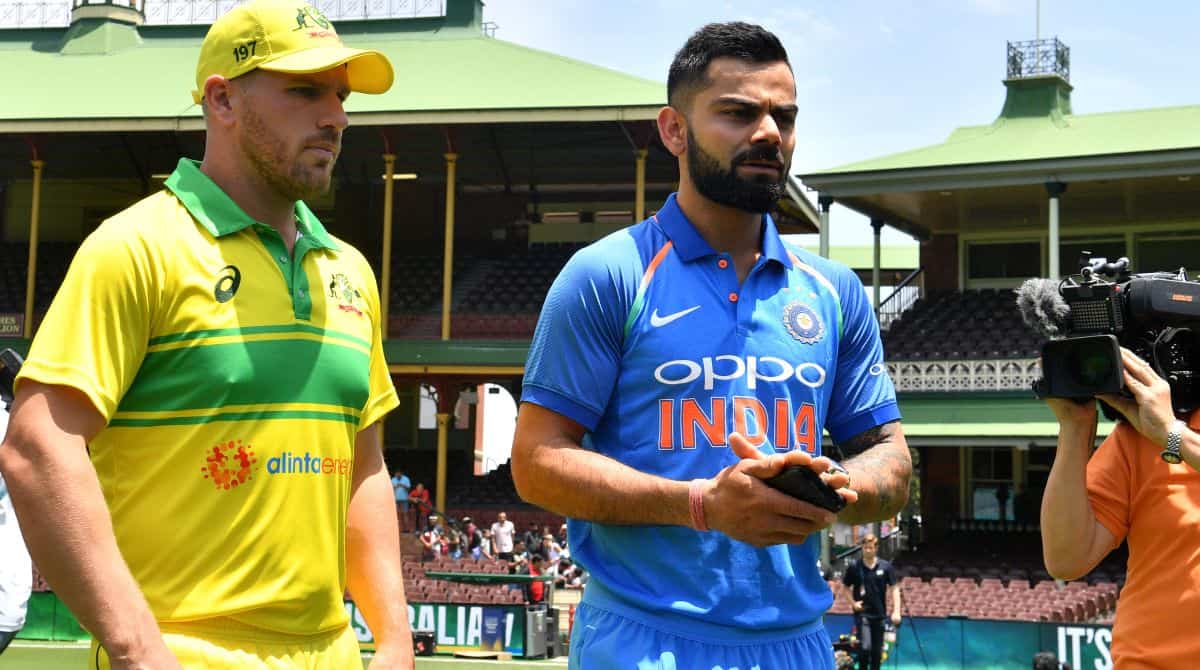 Aaron Finch and Virat Kohli | Image: Twitter
India's tour of Australia is going to start with an ODI series on Friday, November 26 in Sydney. Ahead of the clash, the Australia's limited-overs captain Aaron Finch has heaped praises on the Indian captain Virat Kohli. He even labelled him (Kohli) as 'greatest ODI player of all time'.
Virat Kohli is the number one batsman in all the formats of the game. His bat speaks more than him. His records in the all the formats of the game are untouchable and this is what make his different from other players.
Finch, who had played under Kohli's leadership in the just concluded Indian Premier League 2020 said that there 'weren't too many chinks in Kohli's armour' and addressed him as the best all-time player in the 50-over format.
"When you go away from that and you look to contain players you can miss a trick there. There's not too many chinks in his armour. He's probably the best one-day player of all time so it's about sticking to our plans and being really committed in that regard," Finch said ahead of the opening ODI.
Further speaking on India captain, Finch said Kohli's records are 'remarkable' and the Australian side need to think of new ways to dismiss him.
"If you look at his record it's second to none. It really is remarkable. I think what we have to keep in mind is that we have to keep looking to get him out," Finch added.
Aaron Finch led side have a strong squad with the presence of three all-rounders in Glenn Maxwell, Marcus Stoinis and Mitchell Marsh.
"What Maxi's shown in T20 cricket in particular is his bowling keeps improving all the time. I think Marcus Stoinis has proved that as well with the amount of exposure he's had over the past couple of years bowling at the death, it's really important for us and it gives us a lot of flexibility in there," Finch said.
Indian captain Virat Kohli will fly back to India after playing first test match in Adelaide to be with his wife Anushka Sharma who is going to give birth to their first child in January.