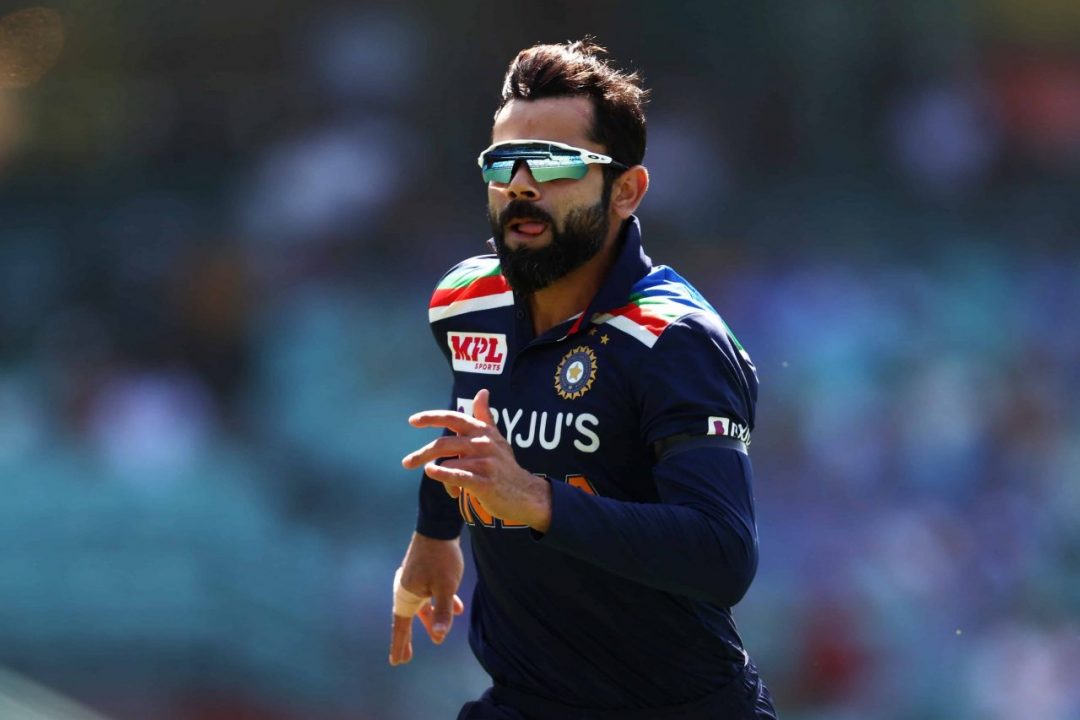 Virat Kohli | Image: Twitter (BCCI)
As soon as Virat Kohli on Sunday entered a field for toss, he registered special record on his name. Leading the Team India in the 2nd ODI of the 3-Match series against the hosts Australia, Indian skipper Virat Kohli recorded his 250th appearances for the two-time World Champions in the 50-over format. He became the ninth Indian cricketer to achieve this milestone.
The 32 years old, who made his ODI debut on August 18, 2008, against Sri Lanka, has also represented India in 86 Tests and 82 T20Is. Kohli has scored more than 21,000 international runs across formats till now.
Indian skipper Kohli was congratulated by the match broadcasters for recording his 250th ODI appearance following the toss at the famous Sydney Cricket Ground (SCG) in Australia.
Virat Kohli, adding another feather into his already illustrious cap in white-ball cricket joined the elite list starring the likes of MS Dhoni, Sachin Tendulkar, Rahul Dravid, Mohammad Azharuddin, Sourav Ganguly, and others. Master Blaster Tendulkar tops the list of Indians with 463 ODI – the most number of matches in the 50-over format.
Talking about the 250 clubs in ODIs, legendary Indian all-rounder Yuvraj Singh (269) and ace spinner Anil Kumble (301) have also played more than 250 matches for the Indian national team. Skipper Kohli is behind the likes of Dhoni (200), Azharuddin (174), and Ganguly (147) in the list of Indian players with the most matches as captain.
As long as ongoing series is concerned, after suffering a massive defeat by the five-time World championship in the ODI opener on November 27, Virat Kohli and boys will be aiming to keep the series alive by winning the second ODI on Sunday. India with hopes of keeping the series alive entered the field with no changes in their playing eleven. Australia, on the other hand, brought a change in their Final eleven. They gave rest to Marcus Stoinis, who suffered an injury in the first ODI against India and brought Moises Henriques in the final XI.