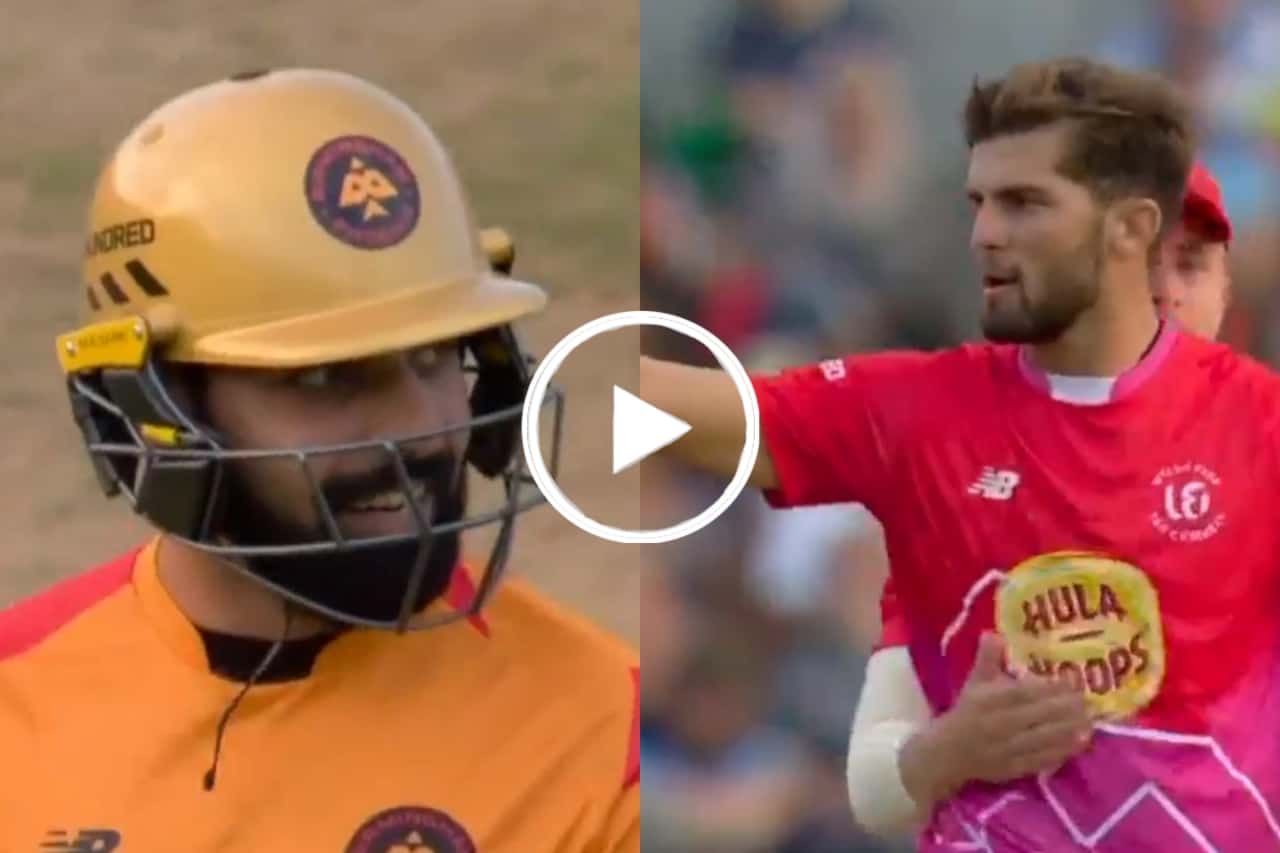 Shadab Khan, who plays for Birmingham Phoenix, outlined his game plan when asked about facing the Pakistan fast bowling duo of Haris Rauf and Shaheen, representing the Welsh Fire on August 10th in The Hundred.
Shadab Khan's strategy to go all in and hitting sixes shattered by Shaheen Afridi & Haris Rauf duo
He shared his strategy against them, stating: "I'm going to go all in and hit them for sixes." However, his intentions were foiled when he fell victim to Shaheen Afridi's delivery on the fifth ball that he faced.
Shadab looked for a big hit against a full toss, but his powerful bat swing proved to be his undoing, resulting in a mistimed connection that sent the ball spiraling awkwardly back to the bowler.
Shaheen, tracking the ball with sharp eyes, collided with the stumps at the non-striker's end, before completing the catch.
Watch Video:
As long as the match was concerned, Birmingham Phoenix failed to defend 112 runs as Welsh Fire chased it down in just 85 deliveries.