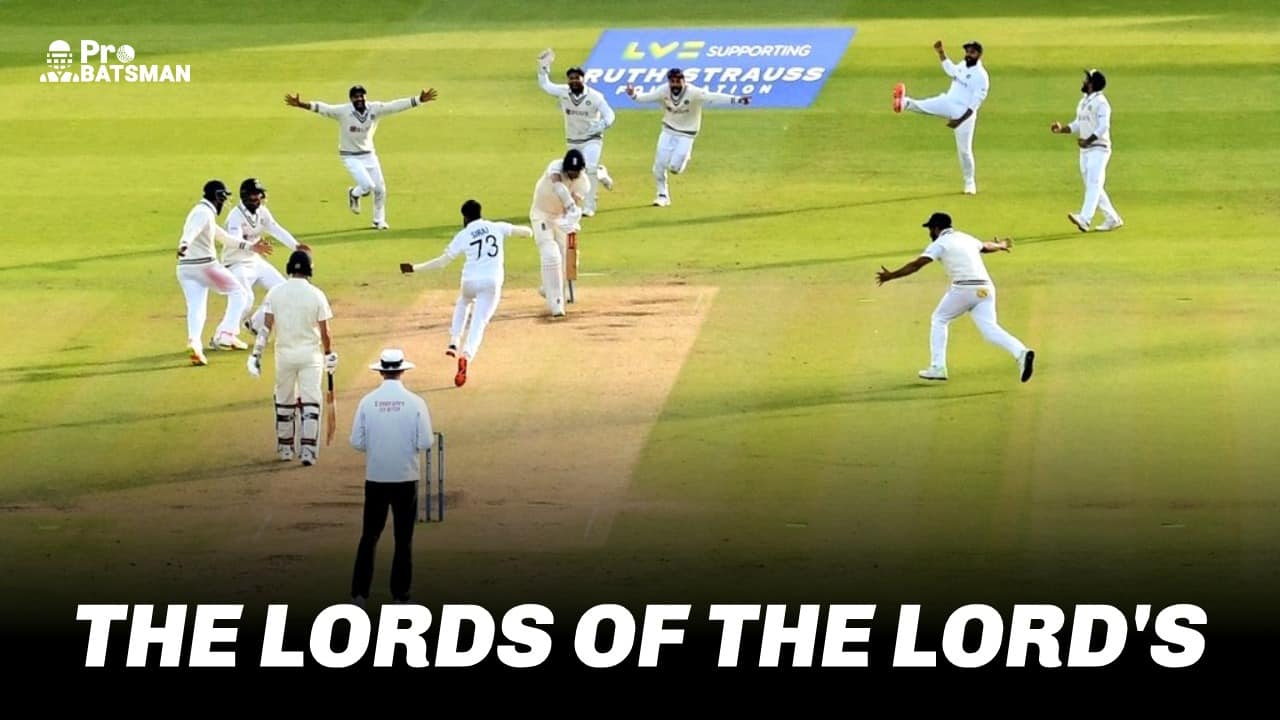 If Gabba's arrogance was shattered down on January 19, Mecca was conquered on August 16.
---
What's special about 16 August 2021? Well, that's the day when the Lords of Cricket conquered the Lord's. The day when history was scripted and the day when XI boys went on to prove why they are currently the best in the world.
What Is Fight back?
Ask this team. They dreamt, they believed and they conquered. While most of us were expecting this team to draw the Lord's Test (at least), the XI boys were sweating it out to give us a special 15 August gift. And for that, they will be remembered for years.
What happened at Lord's in the last couple of days is a testimonial of this team's character. They were down but took no time to rise again. They were shattered but gathered themselves in no time. This team is different, the character is different and so is their mindset.
From what could have been a draw to turning it to victory, is not everyone's cup of tea. You need openers like Rohit Sharma and KL Rahul in your arsenal. You need fighters like Jasprit Bumrah and Mohammed Shami and most importantly you need a leader like Virat Kohli, who will be there to back you no matter what the condition is.
Recall Kohli's words for his team before England started their 272 runs chase on the final day of the match. They are enough to tell you the firepower he carries on the field.
"If I see anyone laughing in front of their players, see what happens. Got it?"
"For 60 overs they should feel hell out there," Kohli was heard saying before England began their chase on day 5 of Lord's Test.
Why Is This Victory Special?
Let's start with the timing. It was a victory against the nation which ruled Indians for so many years and just like how and what they did 75 years ago – Rose and Fought back when they were under the gun. The difference is in the date only. That was August 15 and this was August 16.
Well, this victory would have already served as an idea of a movie to the typical directors and producers of Bollywood. And why not? Was it less than any thriller? Was it less spicy? Or do you still have nails left on your fingers?
The plot was pretty much as similar as that of a typical superhero movie. However, there isn't a single hero in this series, we have eleven.
A strong start, then giving away that brilliant start through some carelessness, were down on day 4, gave a fightback on day 5 and worked hard to achieve a bit of control, and then reaching the nadir point and defeating the Englishmen in their den.
Well, Do you know where exactly England lost the battle? A picture can give you an idea.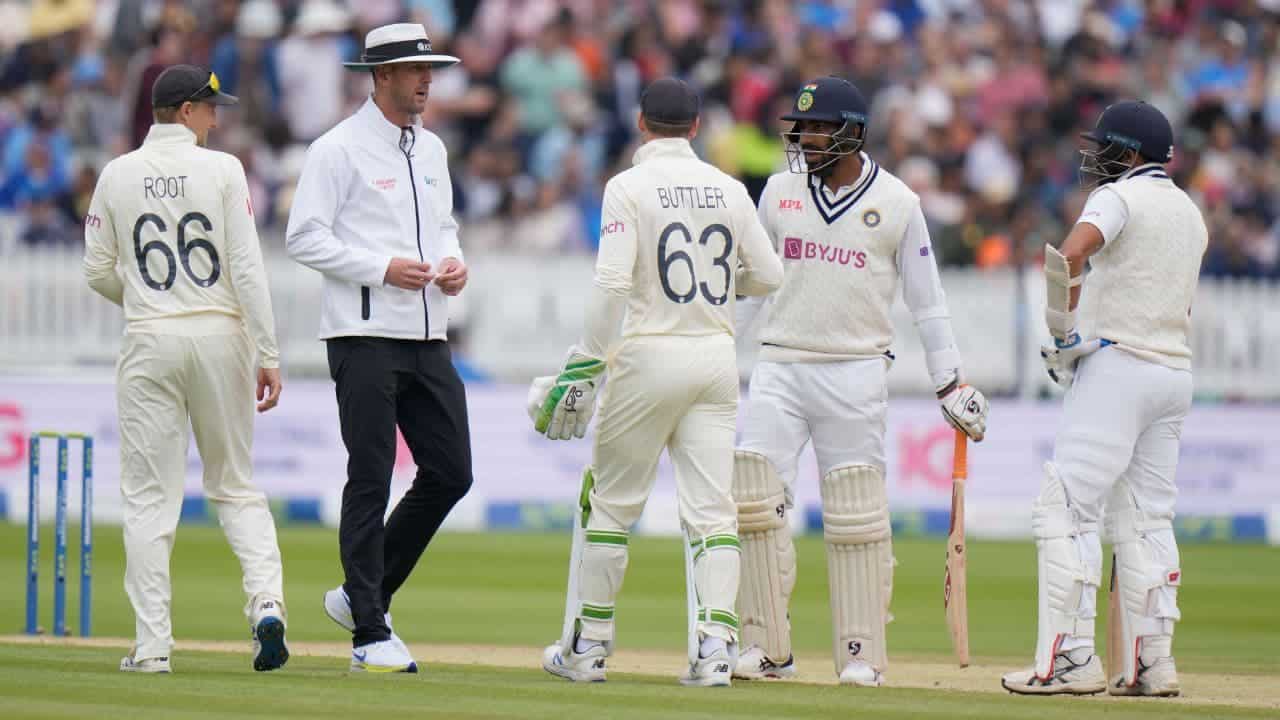 The picture is from the final day of the match when Jasprit Bumrah was tortured continuously with the ball from the other end. Maybe it was an act of revenge for what Bumrah did to Anderson a day earlier, which wasn't intentional obviously. Nevertheless, that was the turning point of the match. How?
Let me paste what KL Rahul said after the victory.
"We as a team are never shy to say a word or two, if someone goes at one of our players and the rest of 10 guys get pumped, that is the kind of team we are," said Rahul.
"If you go after one of our guys, you are going after the whole team. That is why bowlers were really keen to go out there. This is what people come to watch and this highly speaks about how badly each team wants to win. We are looking forward to the next three games, both teams are going to come hard," he added.
So beware Australia! You can't mess with this team now. They are better at doing things on the field rather than off-field.
How Does Match Take A U-Turn?
KL Rahul and Rohit Sharam gave a blistering start to the team having smashed 129 and 83 respectively. At the end of Day 1, team India was miles ahead.
The next morning, Siraj gave some early breakthroughs, dismissing both English openers, and then comes Ishant Sharma's 2-in-2 – removing the nemesis of the 2014 and 2018 tour on successive balls and then wrapping up the tail quickly to ensure England doesn't run away with the game. Their skipper, Joe Root, as always was their only saviour, having smashed an unbeaten 180.
Who would have thought that the barrage of bouncers to Anderson from Bumrah on Day 3 will have an impact on the game on Day 5? But as they say, "Whatever happens, happens for a reason."
Coming on Day 4, India somehow managed 180 odd on a rain-curtailed day but had lost all their main batters and Pant was the only ray of hope for the Indians with a lead of a meagre 150 runs.
Day 5 didn't give a good start to the Indian fans as team India lost Rishabh Pant in 15 minutes of play. Then comes, Ishant Sharma, who did try to smash some runs but could manage only 16 runs at the end of the day.
And then comes Mohammed Shami and Jasprit Bumrah. The tailenders? No, the lower batting order of India. England was having their target on the crease. They did remember what Bumrah did to Anderson on 3rd Day's final minute's play. And there they started their torture.
England started with short balls and hit Bumrah on the helmet. Little did they know, what damage the duo was going to do on Lord's. Maybe not. Thanks to Root's unusual field placement, the duo managed some easy runs.
Shami opened his hands and smashed some cover drives as well. The one to Moeen Ali was special. Bumrah's straight drive and square cuts were special too. And the two, revoking all the tailender's myths, added an unbeaten 89-runs stand to rule out an Indian defeat in the test.
One of the best moments of Lord's Test would be Shami hitting towering six to complete his half-century in Lord's. As soon as Shami hit a six, everyone was seen shouting "Ben Stokes" on the balcony. Ben Stokes? Only Indians know the reason.
Now coming to England's chase, Bumrah and Shami gave early blows to England, having dismissed both of their openers for a duck. They didn't allow the momentum shift to the opposition even for a second and kept Englishmen on the back foot. Team India took around 22 overs to sent half of the Englishmen back to the pavilion along with their skipper Joe Root, who was the biggest threat for the visitors.
Jasprit Bumrah, Ishant Sharma, Mohammed Siraj, came one after the other and attacked the opposition with their pace and deceiving deliveries. Indian bowling attack kept asking questions for which the Englishmen had no answers.
It wasn't bowling, it wasn't just bowling. It was bullets directed towards the opposition, it was carnage. It was a beautiful exhibition of seam and swing bowling.
So it was the perfect gift given by the Indian captain to Indian fans on August 16, a day after 75th Independence day.
"Very happy with the support we got, especially when we're playing away from home these things are very important. It comes a day later (after Independence Day) but it's the best gift we can give," Kohli said at the post-match presentation.