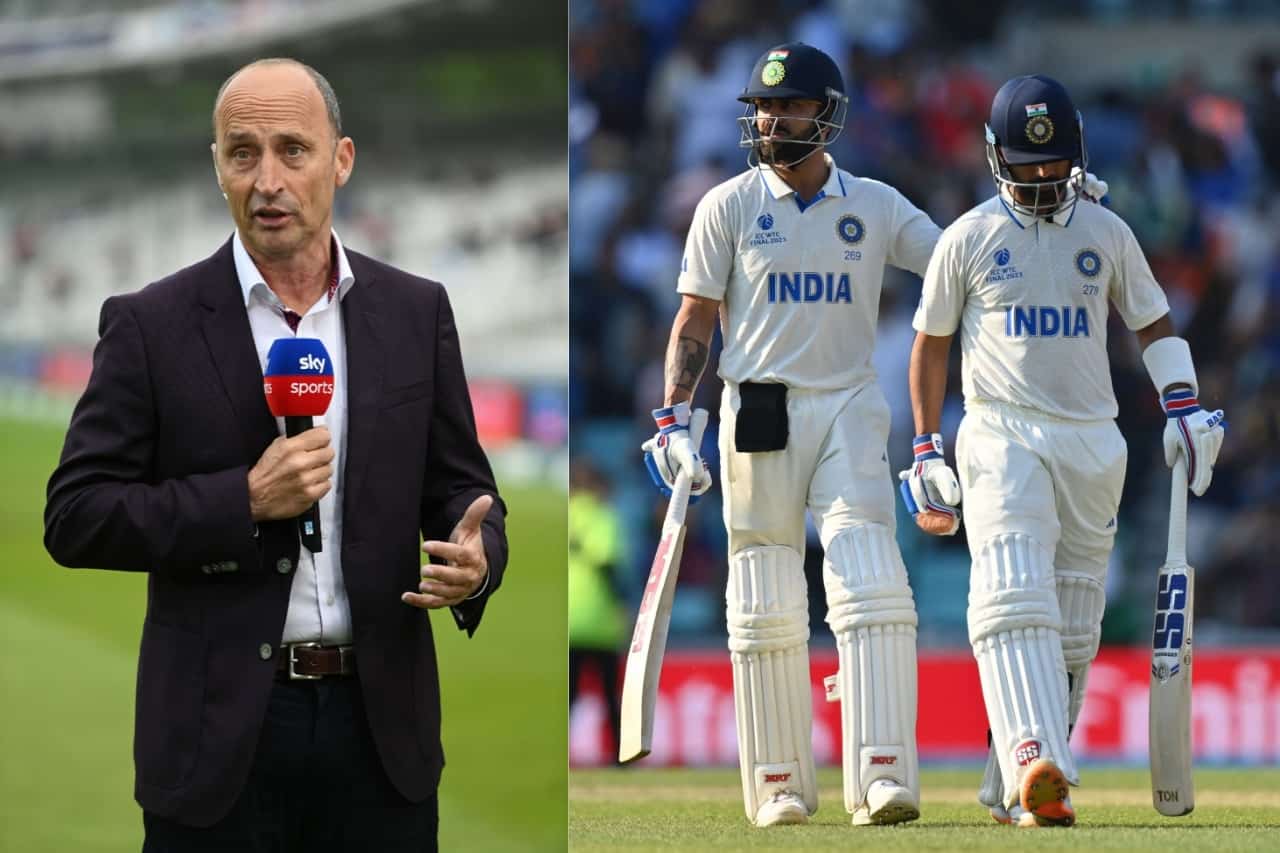 Nasser Hussain (L), Virat Kohli and Ajinkya Rahane (R) | Source: GettyImages
Former England captain Nasser Hussain expressed his disappointment with the performance of India's top-order batters in the WTC final, highlighting their trend to throw away their wickets with rash shots after getting settled.
Hussain went on to suggest that Indian batters should take lessons from the likes of Babar Azam and Kane Williamson on how to face fast bowlers in swinging conditions. He highlighted that both of them have a technique of watching the ball till the last moment and playing it late.
"Really disappointed with the Indian batters, their fans might come after me for saying this but I think Indian top order needs to look at Babar and Kane on how to play the pacers when ball is moving around. Both of them do it so late," he said on Sky Sports.
In yet another disappointment for India, they lost the WTC final against Australia by 209 runs. Notably, this is the second time that India has ended up on the losing side in the WTC final, having previously lost to New Zealand in its inaugural edition.
In the midst of the daunting run chase of 444, the likes of Rohit Sharma, Virat Kohli, Ajinkya Rahane, and Cheteshwar Pujara lost their wickets after settling in, succumbing to rash shots that could have been avoided, especially in the swinging conditions prevalent in England.
Following the WTC win, Australia has now become the first team to clinch all ICC championships. In 1987, 1999, 2003, 2007, and 2015, Australia won the ODI World Cup. While they won consecutive seasons of the ICC Champions Trophy in 2006 and 2009.