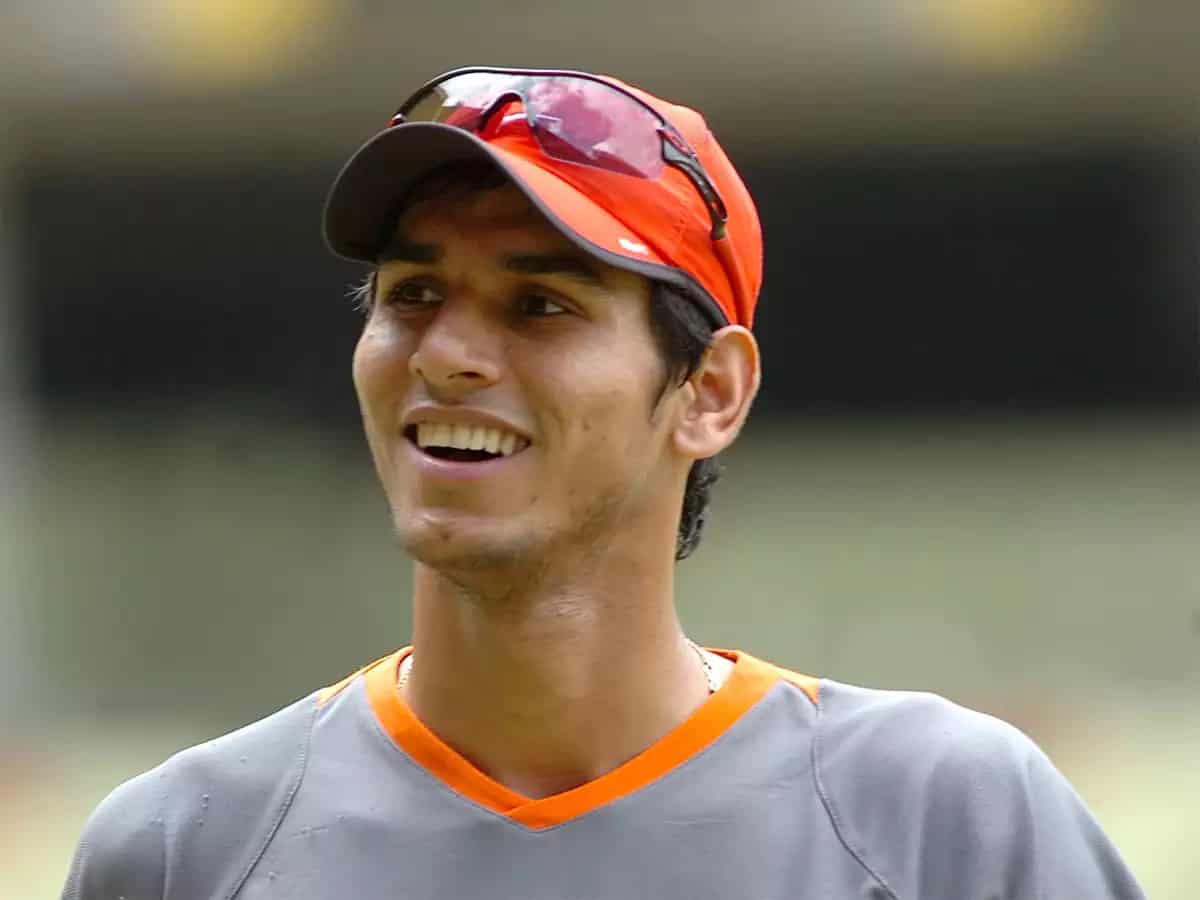 Sudeep Tyagi | Image Source: Twitter
Former Indian pacer, Sudeep Tyagi announced his retirement from 'all forms of cricket' on November 17, Tuesday. He last played for India in 2010 and represented India in four One Day Internationals and one Twenty20 International. In total Sudeep Tyagi scalped 3 international wickets, all in ODIs.
In a Twitter post on Tuesday, Tyagi has announced his retirement from all the formats of the game, which is his "existence and soul".
He had also been a part of Chennai Super Kings (CSK) and SunRisers Hyderabad (SRH) in Indian Premier League.
The Ghaziabad-born played 41 first-class matches in which he took 109 matches. He started his career with UP but played his last first-class match in 2017 for Hyderabad. His last List A and T20 match came in 2014 and 2013 respectively.
In his retirement post, Tyagi has thanked MS Dhoni, Suresh Raina, Mohammad Kaif and RP Singh. He has added that "wearing the Indian flag was a dream he lived."
"I have achieved what is every player's dream to represent the country and wearing the Indian flag is a dream I lived. I want to thank MS Dhoni under whom I played my first ODI. I want to thank my role models Mohammad Kaif, RP Singh and Suresh Raina. It is very difficult to do this but to move ahead we must let go," the 33-year-old wrote in his statement.
"I am cricket and nothing in my life will be above it. I am most thankful to my father, who held me and and took me to practice everyday with a vision to see me play for India. Even today, he wishes to see me in blue jersey again, his love for cricket and country is unparalleled," he added.
Here is The post:
Meanwhile, Suresh Raina, Manoj Tiwary and Rahul Sharma have reacted to Sudeep Tyagi's retirement.
"Congratulations brother! Here is to your fantastic contribution to the world of cricket. You have been a pride of UP & specially our Ghaziabad. Wising you lots of success ahead," Raina wrote.
"Congratulations on the achievements which u had on a cricket field. Best Wishes ahead Sudeep. May God always bless you," Manoj Tiwary wrote.