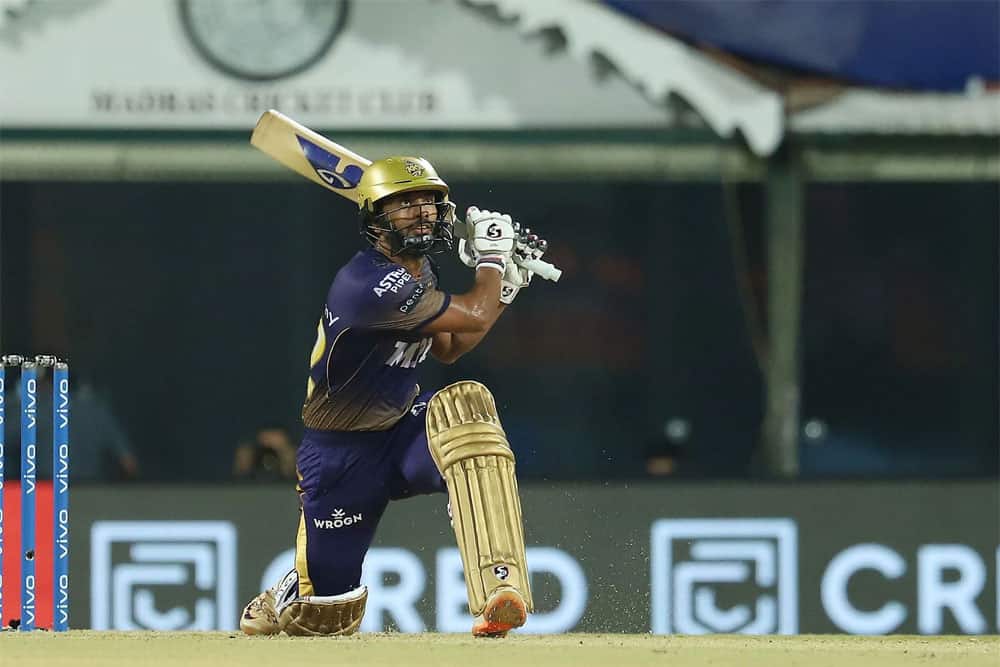 Rahul Tripathi | Source: Twitter
The fourth match of the Indian Premier League is currently played between Sunrisers Hyderabad and Kolkata Knight Riders at MA Chidambaram Stadium, Chennai.
Hyderabad won the toss and offered Eoin Morgan and boys to bat first. However, this decision of Warner doesn't seem to go in his favor as the top order of Kolkata is looking in a fun mood and are smashing the balls all around the ground.
One of those players is Rahul Tripathi, who entered the field after the dismissal of opening batsman Shubman Gill. Tripathi was in brilliant form and it looked like he has made up his mind before entering the field.
Meanwhile, Rahul Tripathi on Sunday achieves a special feat in the ongoing match and surpasses Kevin Pietersen.
Rahul Tripathi has completed 1,000 runs in the Indian Premier League and with this, he has also gone past Kevin Pietersen who scored 1,001 runs in the Indian Premier League.
Rahul Tripathi achieved the feat in his 46th IPL match. He is the 74th batsman in IPL to complete the landmark of 1,000 runs. Known for his swashbuckling batsman, Rahul Tripathi has 6 fifties (5+1 in this match) to his name in the IPL.
Rahul achieved the feat on the last ball of the 9th over, just before the strategic timeout. Most of the runs scored by Tripathi are as an opener but in this match, he has made his way, 1st down, after the fall of Shubhman Gill's wicket.
Not just this, he also smashed his 6th IPL half-century on Sunday while playing against Sunrisers Hyderabad. Notably, Rahul Tripathi brings his 6th IPL half-century off just 28 deliveries.
Meanwhile, Netizens looked mpressed with Rahul Tripathi as he breaches the 1000 run-mark.
Twitter Reactions: