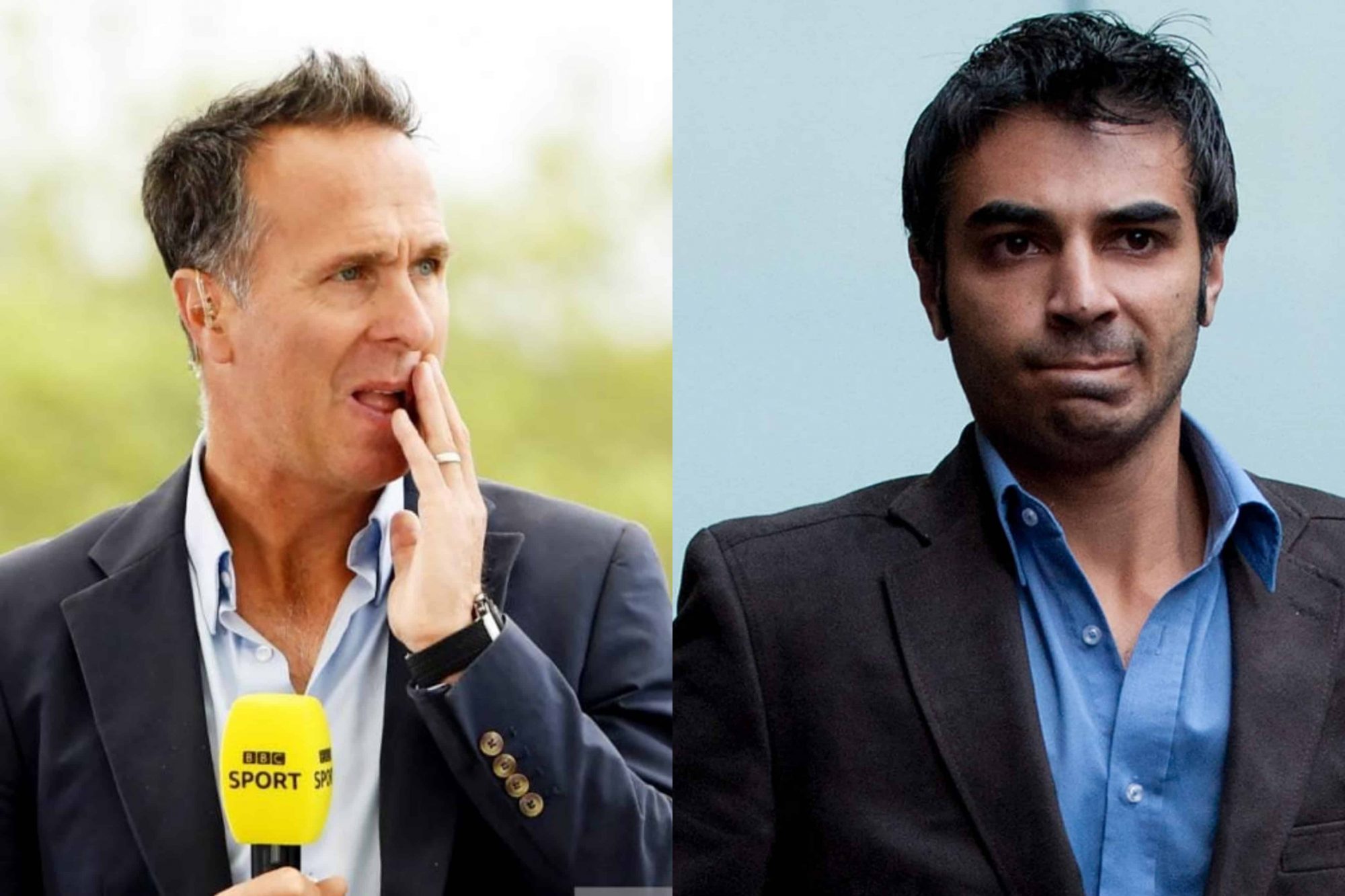 Michael Vaughan and Salman Butt | Source: Twitter
Former Pakistan opener Salman Butt has hit back at former English captain Michael Vaughan's devastating remarks on social media, describing the "match-fixing" jibe as a "below the belt" remark while adding that some people have "mental constipation".
Butt, in a video on his Youtube channel, had questioned Vaughan's remarks on India captain Virat Kohli and New Zealand captain Kane Williamson.
What Had Vaughan Said?
Michael Vaughan, who is known for his outspoken personality in an interview on New Zealand's host broadcaster Spark Sport, had said that had Kane Williamson been an Indian, he would be called the world's best batsman, directing that Kohli's huge fanbase in India is the reason most believe he alone is the best in the world.
"If Kane Williamson was Indian, he would be the greatest player in the world. But he's not because you're not allowed to say that Virat Kohli is not the greatest, because you'd get an absolute pelting on social media. So, you all say Virat is the best purely to get a few more clicks and likes, few more numbers following here. Kane Williamson, across formats, is equally the best. I think the way he plays, the calm demeanour, his humbleness, the fact that he is silent about what he does," Vaughan said.
"Kane Williamson has mostly had success. I'm not just saying it because I'm speaking to you guys in New Zealand but I think Kane Williamson is right up there with the great players across the three formats and certainly matches Virat Kohli. It's just that he doesn't have the 100 million followers on Instagram and doesn't earn the $30-40 million or whatever Virat gets every year for his commercial endorsement," he said.
Salman Butt Replies
Butt was critical of Vaughan, and compared the Englishman's numbers with Virat Kohli. After Sachin Tendulkar and Ricky Ponting, Kohli is third on the list of most centuries at the highest level.
Even as Butt lauded Vaughan for his captaincy, he reckoned that the Englishman's batting wasn't at par with the Indian.
"Kohli belongs to a county that has a huge population. On top of that, his performance is better too. Virat has 70 international tons at the moment, no other batsman from this era has that many," Butt said on his YouTube channel.
"And he has, for a long period, dominated the batting rankings because his performances have been outstanding. So, I don't understand what and where is the need to draw comparisons," Butt said.
"And who has compared the two? Michael Vaughan. He was a brilliant captain for England, but the beauty at which he used to bat, his output wasn't on par. He was a good Test batsman but Vaughan never scored a single century in ODIs.
"Now, as an opener, if you haven't scored a century, it's not worth discussion. It's just that he has a knack for saying things that stir up a debate. Besides, people have a lot of time to stretch a topic," he added.
The Vaughan-Butt War Continues
The retired English cricketer, however didn't take Butt's words lightly and hit back saying:
"I wished he had such a clear thought of mind back in 2010 when he was Match-fixing!!!".
Now, Butt has responded to Vaughan's remark, saying for such "If he wants to live in the past, he surely can".
"I don't want to get into details. I just want to say that he's picked the topic in the wrong context. There is no justification for a reaction like this. This is very below-average, below-the-belt. If he wants to live in the past and wants to talk about it, he surely can. Constipation is an illness. Things get stuck and they don't come out that easily. Some people have mental constipation. Their minds are in the past. That doesn't matter," Butt said on his YouTube channel.
"We spoke about two great players and there was no need to take it into a different direction. But he has opted to. The year he has mentioned, he can go on. It's the past and it's gone. But that doesn't change the actual fact, which we spoke about. Had he provided some statistical presentation, some logic, some experienced-based observation, it would have been better. We too could have learned something.
"Had he spoken about cricket and proved us wrong or proved himself right, it would have been fun. But that didn't happen. To go below the belt is an option everyone has. It just defines what you pick to do, it defines you. Now that he has done, it, he can keep on doing it as much as he can. It doesn't affect anyone, but he has just defined himself," he signed off.