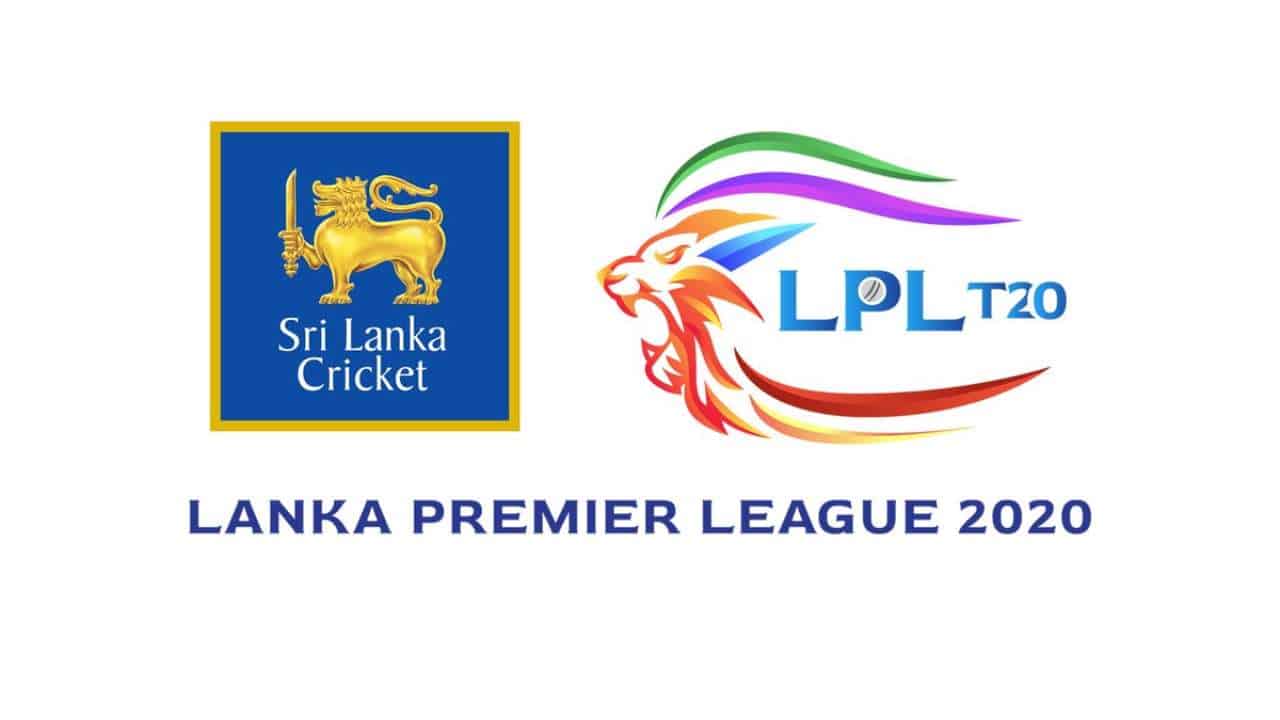 Lanka Premier League Logo | Image: Twitter
The postponed schedule for the Lanka Premier League (LPL) 2020 was announced on Sunday. According to the new schedule, the first game of the league will be played between Colombo and Kandy on November 26 at the Mahinda Rajapaksa International Cricket Stadium in Hambantota.
Five teams, namely Colombo Kings, Dambulla Hawks, Galle Gladiators, Jaffna Stallions and Kandy Tuskers are participating in the tournament.
Four teams out of five will play the semi-finals on 13th and 14th December, with the final to take place on 16th December.
The Prime Minister of Sri Lanka, Mahinda Rajapaksa has earlier said that they want to make Lanka Premier League as successful as Indian Premier League.
"Following the success of Indian Premier League (IPL), the possibility of holding such a tournament in Sri Lanka was much talked about for many years but unfortunately, it didn't happen. But now, the Sri Lanka Cricket (SLC) and the Ministry of Youth and Sports have been in discussions for weeks to make this tournament a reality as it is essential for the future of Sri Lankan cricket," Rajapaksa stated as quoted by ANI News.
The tournament suffered a massive blow when five-star players, namely Andre Russell, David Miller, Faf du Plessis, David Malan and Manvinder Bisla pulled out of the league. While Russell is injured, some players have withdrawn because of their national commitments.
Scheduled Of Lanka Premier League (LPL) 2020:
| Date | Match | Time | Venue |
| --- | --- | --- | --- |
| 26 Nov. 2020 | Colombo vs Kandy | 7:30 PM | PM MRICS, Hambantota |
| 27 Nov. 2020 | Jaffna vs Galle | 7:30 PM | PM MRICS, Hambantota |
| 28 Nov. 2020 | Kandy vs Dambulla | 3:30 PM | PM MRICS, Hambantota |
| 28 Nov. 2020 | Galle vs Colombo | 7:30 PM | PM MRICS, Hambantota |
| 30 Nov. 2020 | Dambulla vs Jaffna | 3:30 PM | PM MRICS, Hambantota |
| 30 Nov. 2020 | Kandy vs Galle | 7:30 PM | PM MRICS, Hambantota |
| 01 Dec. 2020 | Colombo vs Dambulla | 3:30 PM | PM MRICS, Hambantota |
| 01 Dec. 2020 | Jaffna vs Kandy | 7:30 PM | PM MRICS, Hambantota |
| 03 Dec. 2020 | Galle vs Jaffna | 3:30 PM | PM MRICS, Hambantota |
| 03 Dec. 2020 | Dambulla vs Kandy | 7:30 PM | PM MRICS, Hambantota |
| 04 Dec. 2020 | Colombo vs Jaffna | 7:30 PM | PM MRICS, Hambantota |
| 05 Dec. 2020 | Dambulla vs Galle | 3:30 PM | PM MRICS, Hambantota |
| 05 Dec. 2020 | Kandy vs Colombo | 7:30 PM | PM MRICS, Hambantota |
| 07 Dec. 2020 | Colombo vs Galle | 3:30 PM | PM MRICS, Hambantota |
| 07 Dec. 2020 | Jaffna vs Dambulla | 7:30 PM | PM MRICS, Hambantota |
| 09 Dec. 2020 | Kandy vs Jaffna | 3:30 PM | PM MRICS, Hambantota |
| 09 Dec. 2020 | Galle vs Dambulla | 7:30 PM | PM MRICS, Hambantota |
| 10 Dec. 2020 | Jaffna vs Colombo | 3:30 PM | PM MRICS, Hambantota |
| 10 Dec. 2020 | Galle vs Kandy | 7:30 PM | PM MRICS, Hambantota |
| 11 Dec. 2020 | Dambulla vs Colombo | 7:30 PM | PM MRICS, Hambantota |
| 13 Dec. 2020 | TBC vs TBC | 7:30 PM | PM MRICS, Hambantota |
| 14 Dec. 2020 | TBC vs TBC | 7:30 PM | PM MRICS, Hambantota |
| 16 Dec. 2020 | TBC vs TBC | 7:30 PM | PM MRICS, Hambantota |