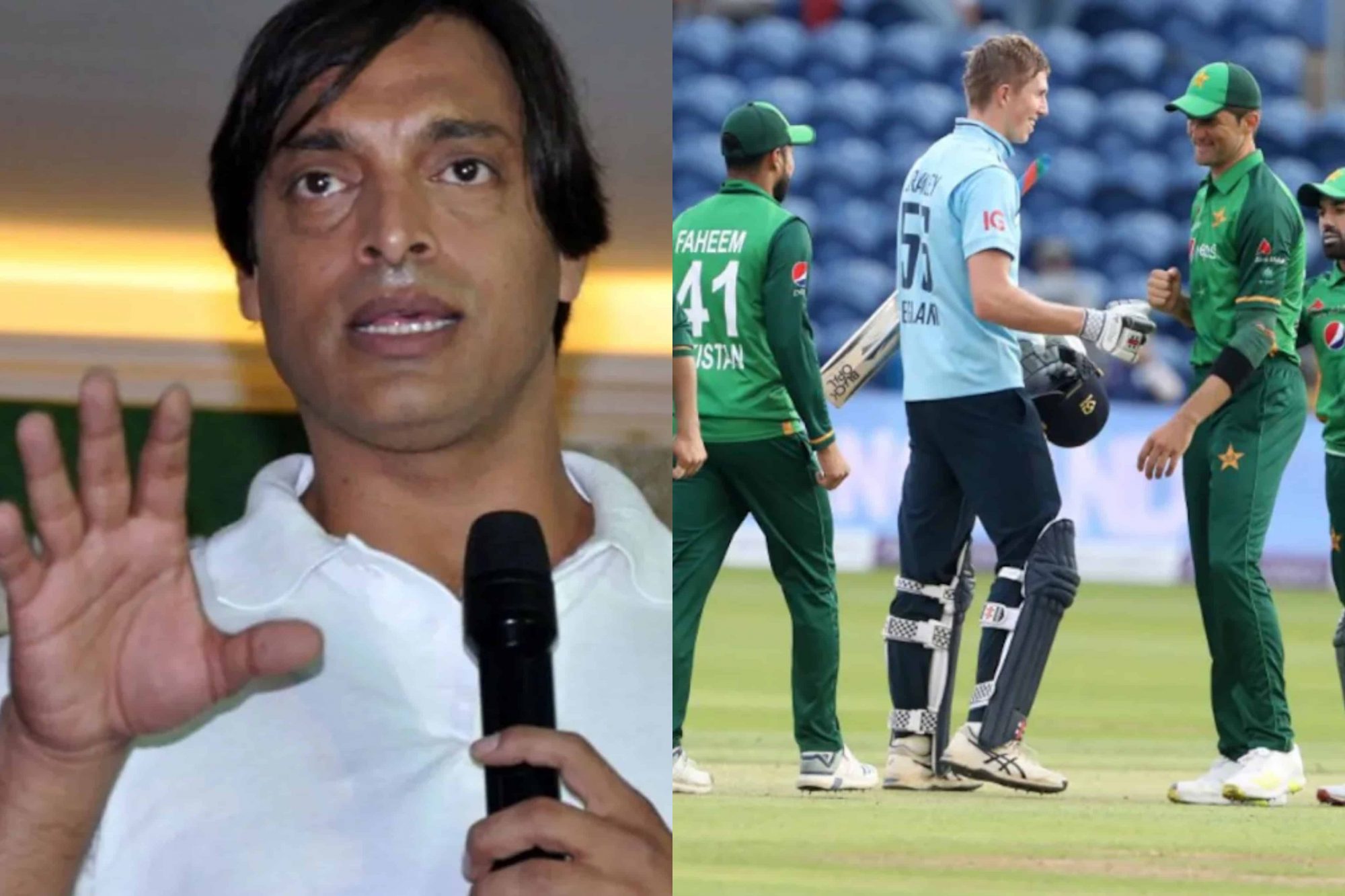 Image Source: Twitter
Former Pakistan pacer Shoaib Akhtar slammed Babar Azam and co. after Pakistan's humiliating 52-run defeat to England in the second ODI at the 'Mecca of Cricket' Lord's on Saturday. On the back of this victory, the Three lions have taken an unassailable lead in the three-match series.
While talking about team's loss in the second ODI, Akhtar pointed out the inability of the batsmen to score efficiently and just nudge around singles. He even called their performance, 'very very average' and expressed his disappointment towards the players.
"Although it was just run-a-ball and what was there in that bowling for you to have so much difficulty. The ball nibbles around a little, that itself is a lot for you. A very very average performance" said in his latest Youtube video. He further predicted that Pakistan will lose this series 3-0. The first ODI which was played in Cardiff recently also saw a poor Pakistani performance, where the team lost the match by a margin of nine wickets.
"It has not yet happened. It is going to be 3-0. Pakistan worked hard to make sure they give an average performance. The Pakistan batting has always let us down and the same trend continues now also," Akhtar said. He criticized the batting effort. In the first ODI, Pakistan batting first had slipped to 26 for 4. At Lord's, they were reduced to 53 for 4 in 14 overs.
They Play Like T20 And Get Out Like That: Shoaib Akhtar
Akhtar further questioned the team if their performance is good enough to inspire the upcoming generations of cricketers. He further added that in the past the Pakistan team had star players and always turned up with quality performances but that isn't the case with the current players. He said that the batsmen, nowadays are playing the 50 over match with the attitude of a T20 team.
"No one enjoys criticizing anyone. But tell me, which kid will start playing cricket after watching this team? The PCB's plan is that no one should watch or follow cricket and they don't have to spend anything," the former pacer explained. "What was there in the wicket, first tell me that. Pakistan is only a T20 team. They play like T20 and get out like that. They lose five wickets in twenty overs. In T20s also, they score 150-175 and exactly the same in ODIs."