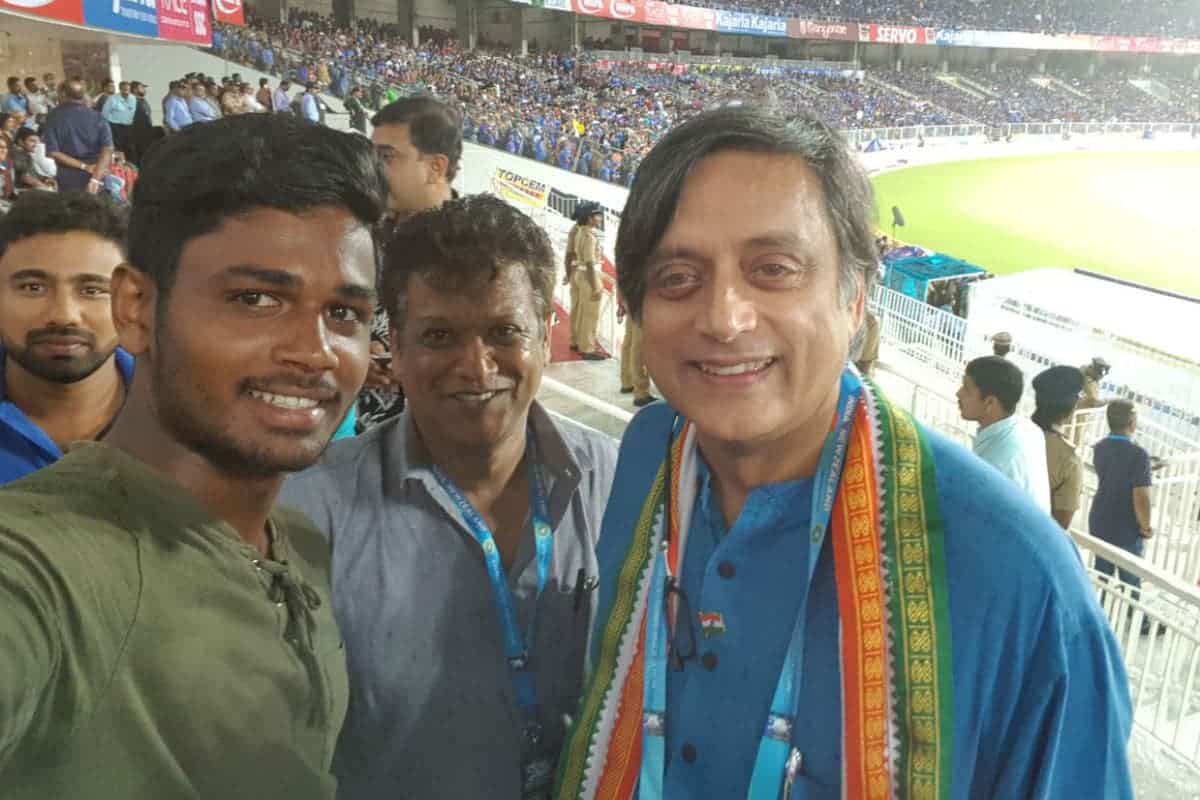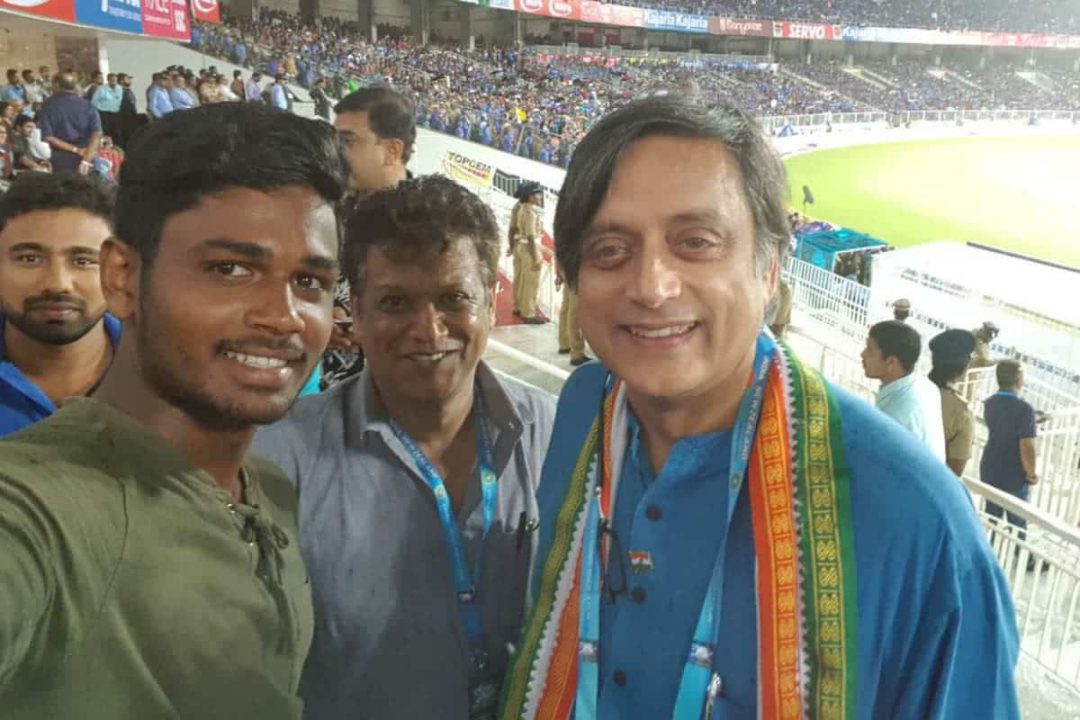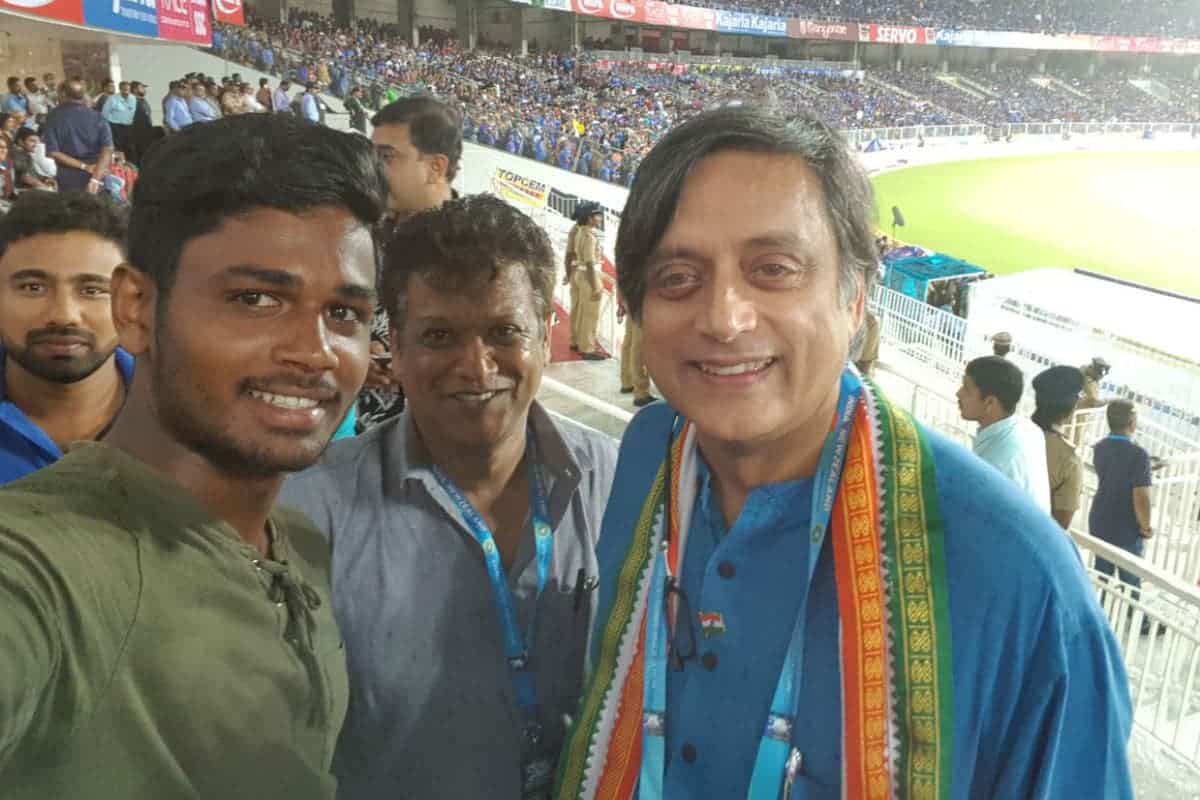 After the thrilling match between Rajasthan Royals (RR) and Kings XI Punjab (KXIP), the Twitter battle had started between former India opener Gautam Gambhir and Congress Member of Parliament Shashi Tharoor.
Gautam Gambhir had a disagreement with Shashi Tharoor on Sunday night after the latter claimed that Rajasthan Royals' Sanju Samson will be 'the next MS Dhoni'.
Like in the previous match, Samson was seen hitting massive sixes against KXIP in the match played on Sunday night. After completing his half-century in 27 balls, he tried to give more momentum to the team's score. He smashed 85 runs in 42 balls with 7 sixes and 4 fours.
After witnessing the 25-year-old's massive performance, Tharoor took to social media to reveal how he had told a 14-year-old Samson that he would be India's next Dhoni.
"What an absolutely incredible win for @rajasthanroyals! I've known @iamSanjuSamson for a decade & told him when he was 14 that he would one day be the next MS Dhoni. Well, that day is here. After his two amazing innings in this IPL you know a world-class player has arrived," Tharoor wrote on Twitter.
Tharoor's fellow MP Gautam Gambhir immediately responded to his tweet saying, " Sanju Samson doesn't need to be next anyone. He will be 'the' Sanju Samson of Indian Cricket."
Since Shashi Tharoor is a Lok Sabha MP from Trivandrum in Kerala and Sanju Samson is also from the same town, in such a situation, Tharoor did not miss the chance to congratulate Samson. But former KKR captain did not like the way he addressed him.
Earlier on Tuesday, Gambhir appreciated Samson's 32-ball 74 against CSK on Twitter and said, "Sanju Samson is not just the best wicketkeeper-batsman in India but the best young batsman in India!"
After the match, Gambhir said that it is strange that Sanju Samson doesn't find a place in playing XI of team India.
"It's weird that the only playing eleven Sanju Samson doesn't find a place is that of India, rest almost everyone is ready for him with open arms," Gambhir wrote.