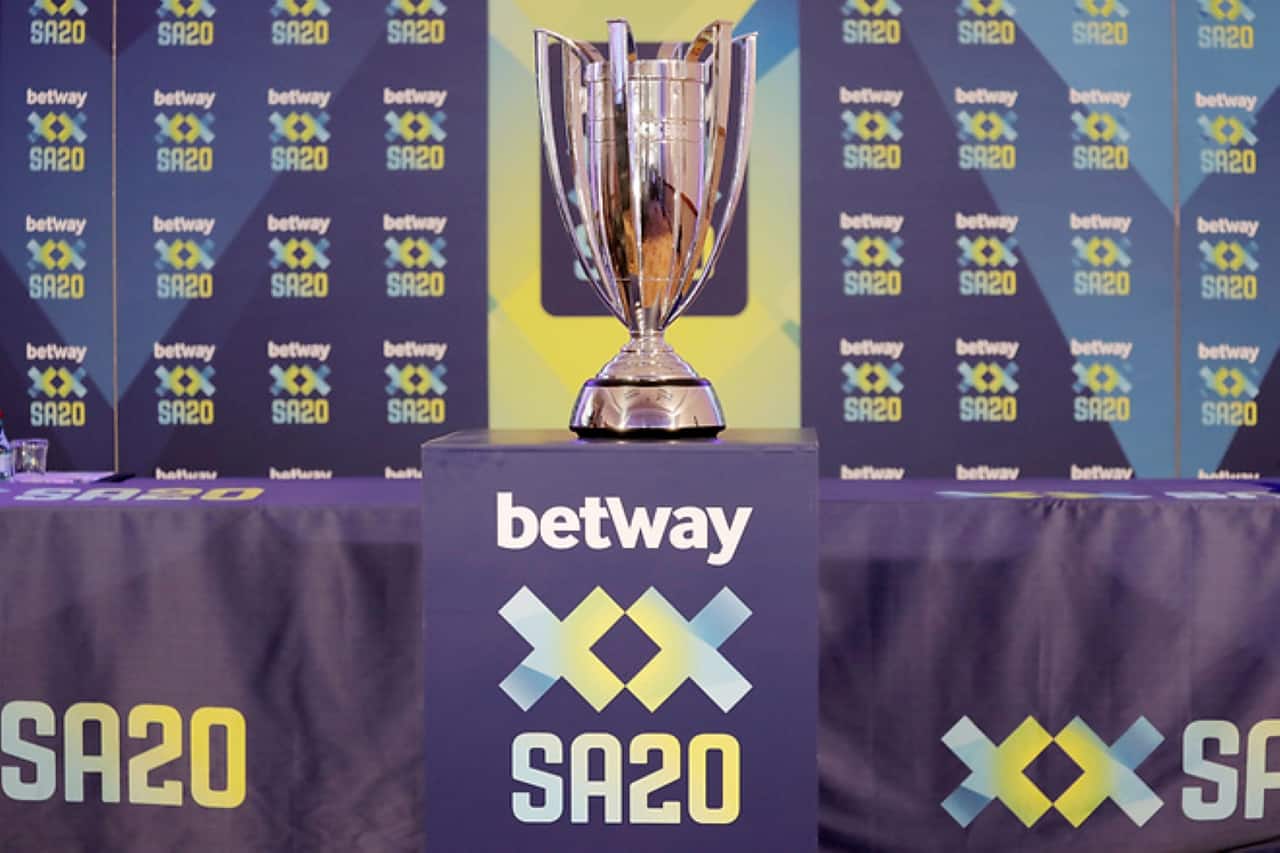 SA20 Trophy | Source: Twitter
Cricket South Africa (CSA), on Tuesday (August 15) announced the fixtures for the second edition of the SA20, scheduled to start on January 10th. The tournament's inaugural match will see the defending champions Sunrisers Eastern Cape facing off against Joburg Super Kings at St George's Park.
The final of the tournament will be played on February 10. Following the format of the inaugural edition, six teams will compete in a total of 34 matches at six different venues.
However, taking a leaf out of the IPL's book, this year, they are coming up with a new playoff setup. The table toppers will play each other in Qualifier 1 before third and fourth-placed teams will face each other in Eliminator.
The loser of Qualifier 1 and the winner of the Eliminator will then face in Qualifier 2 and the winner will book a spot in the final against the winner of Qualifier 1.
Complete Schedule of SA20 2024: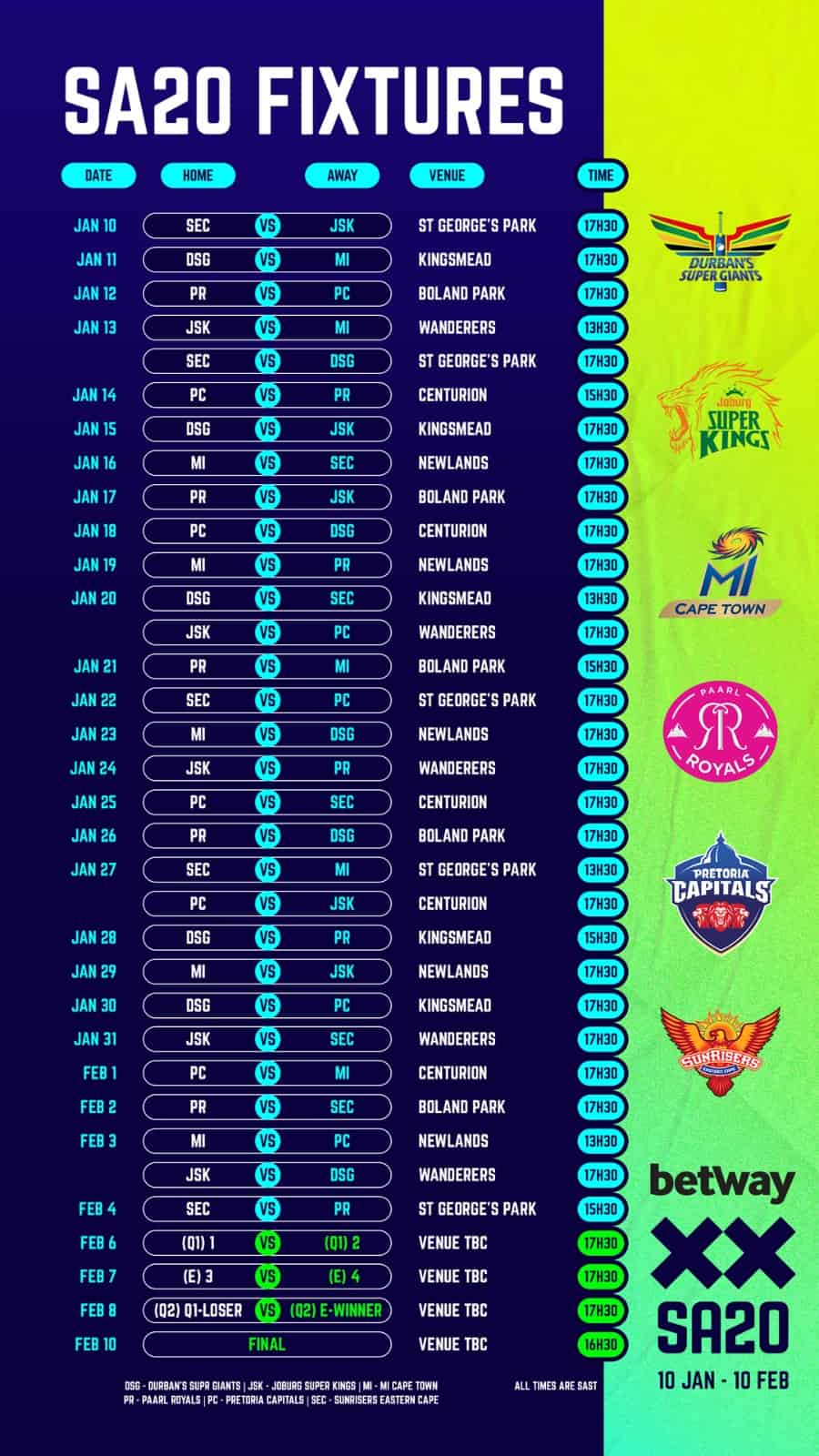 Here's what SA20 League Commissioner, Graeme Smith said:
"With the Season 2 auction around the corner, the momentum is building and we are thrilled to announce these fixtures. We have a jam-packed opening week of matches that will captivate fans around the country."
"We have been intentional in giving families, friends and our new fans an opportunity to watch as many matches as possible, with mid-week fixtures starting from 17h30 and weekends providing prime summer evening viewing.
"It was fantastic to see all the fan support in year 1. Fans can mark their calendars and expect to see more of what they experienced last summer -the same vibe, entertainment, and world class international and local talent in Season 2."
As long as the inaugural edition of the tournament is concerned, Sunrisers Eastern Cape clinched the title by defeating Pretoria Capitals in the final match.