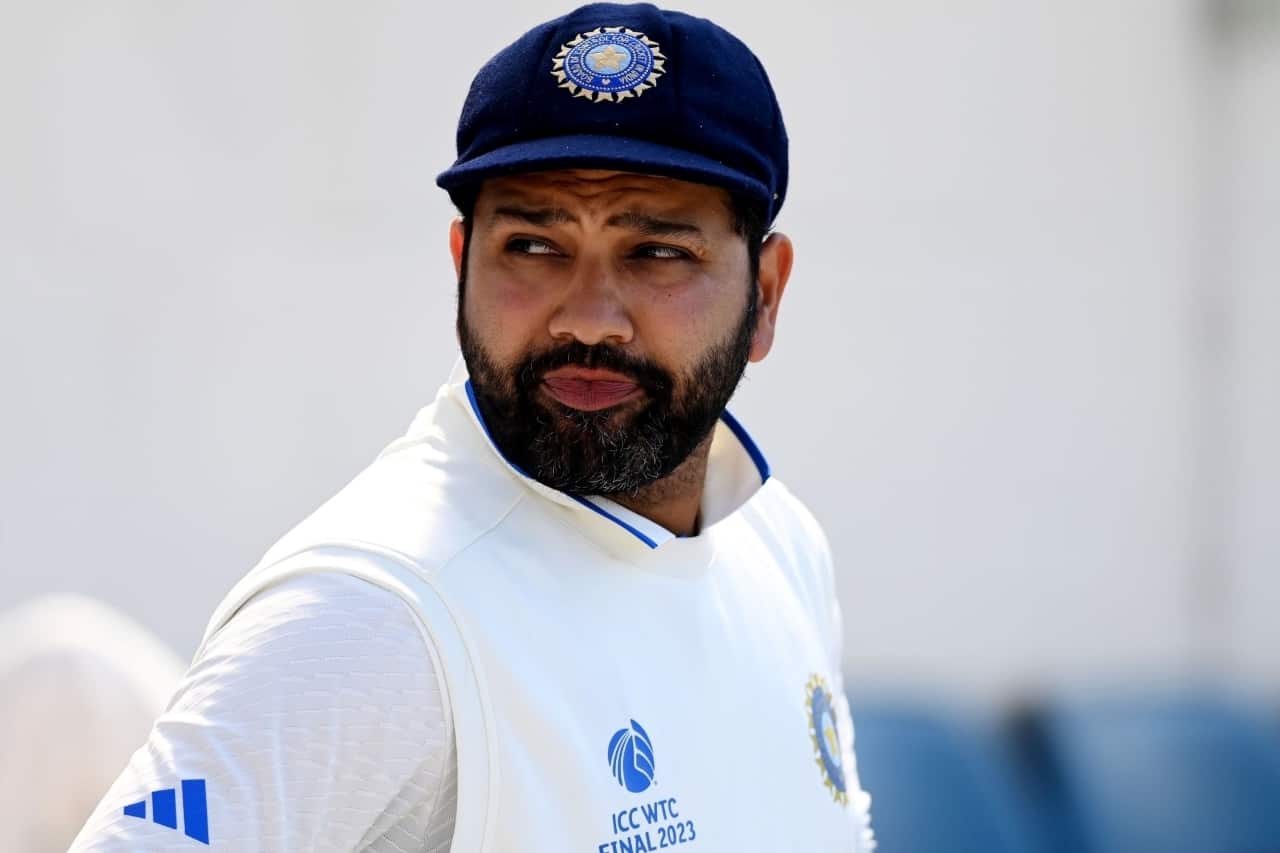 Rohit Sharma | Source: Twitter
Following India's humiliating 209-run defeat to Australia in the World Test Championship Final at The Oval, Rohit Sharma's captaincy as the Test captain is now in jeopardy.
While concerns loom over his future, the 36-year-old is expected to assume the captaincy of the Indian Test side in the upcoming two-match series against West Indies, set to kick off on July 12.
A senior BCCI official has stated that Rohit's Test captaincy is not under any threat, but discussions regarding his future have started among the selection committee. This is primarily due to the fact that the cricketer will be around 38 when the next WTC cycle concludes.
Thus, the Board of Control for Cricket in India (BCCI) is looking for a change in captaincy if Rohit Sharma steps down or the governing body finds someone more suitable. Here's what a BCCI source was quoted as saying by The Hindu:
"These are baseless stuff that Rohit will be removed from captaincy. Yes, whether he will last the whole two-year WTC cycle is a big question as he would be nearly 38 when the third edition ends in 2025. As of now, I believe that Shiv Sunder Das and his colleagues will have to take a call after the two Tests and looking at his batting form."
"After the West Indies, we have no Tests till December-end when the team travels to South Africa. So there is enough time for selectors to deliberate and make a decision. By then the fifth selector (new chairman) will also join the panel and a decision can be taken."
Virat Kohli relinquished India's Test captaincy after a series loss in South Africa after which Rohit Sharma was asked to take over the charge. The Mumbai batter initially had reservations about assuming the leadership role in the longest format as he didn't know whether his body would hold or not but later he accepted the challenge.