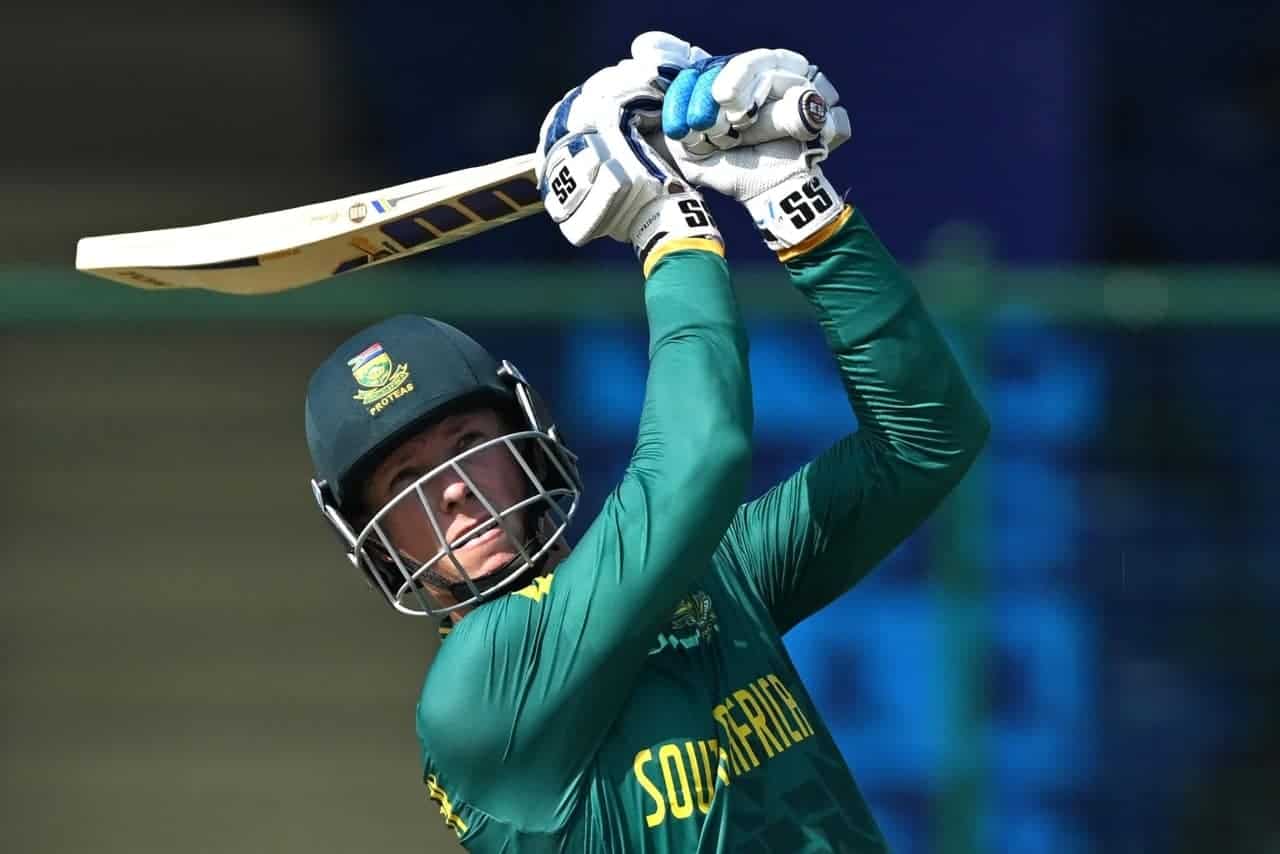 Rassie van der Dussen | Source: X/Twitter
South Africa's batting sensation Rassie van der Dussen achieved the milestone of 2000 ODI runs on Thursday, October 12, during a thrilling clash with Australia in the 10th ODI World Cup match held in Lucknow.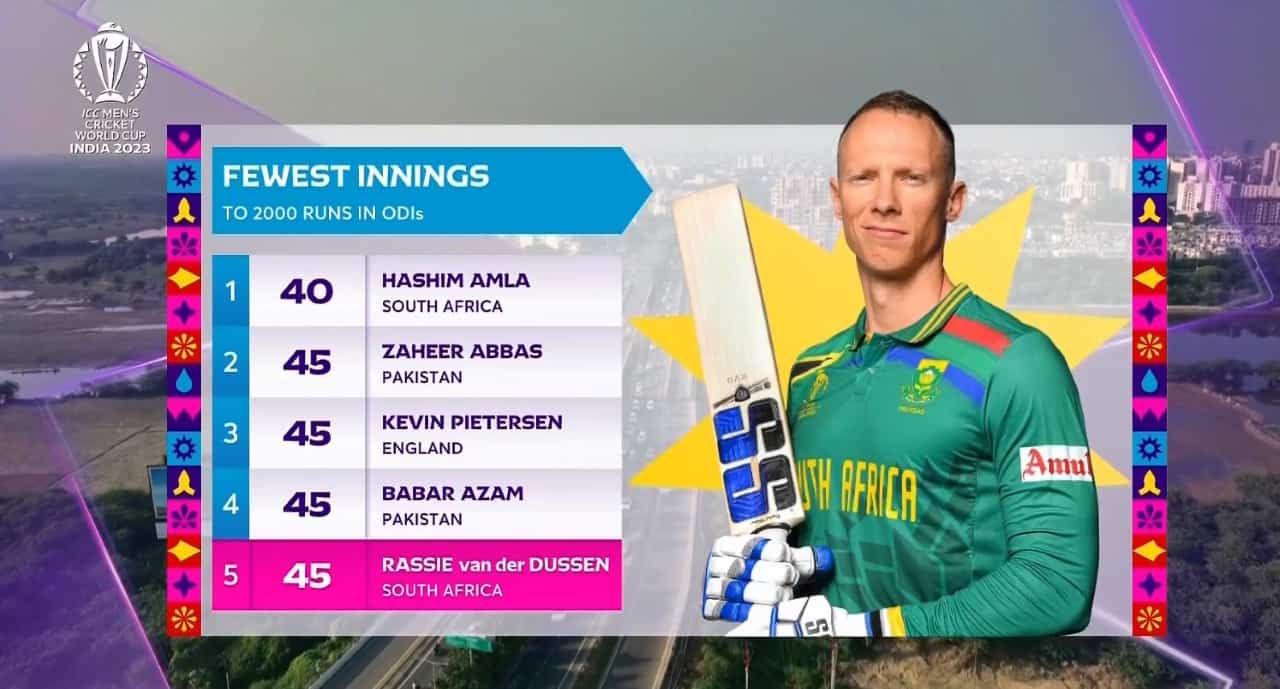 With this he has become joint second fastest batsman to score 2000 ODI runs. South Africa batting legend Hashim Amla stands at the top, having achieved this milestone in 40 innings. He is followed by Zaheer Abbas, Kevin Pietersen, Babar Azam, and now Rassie van der Dussen, who all have taken 45 innings to complete this milestone.
Rassie van der Dussen scored 26 runs from 30 balls against Australia. In the opening game against Sri Lanka, he slammed 108 runs from 110 deliveries and was one of the three centurions from the Proteas' side, all scoring in three digits that day.