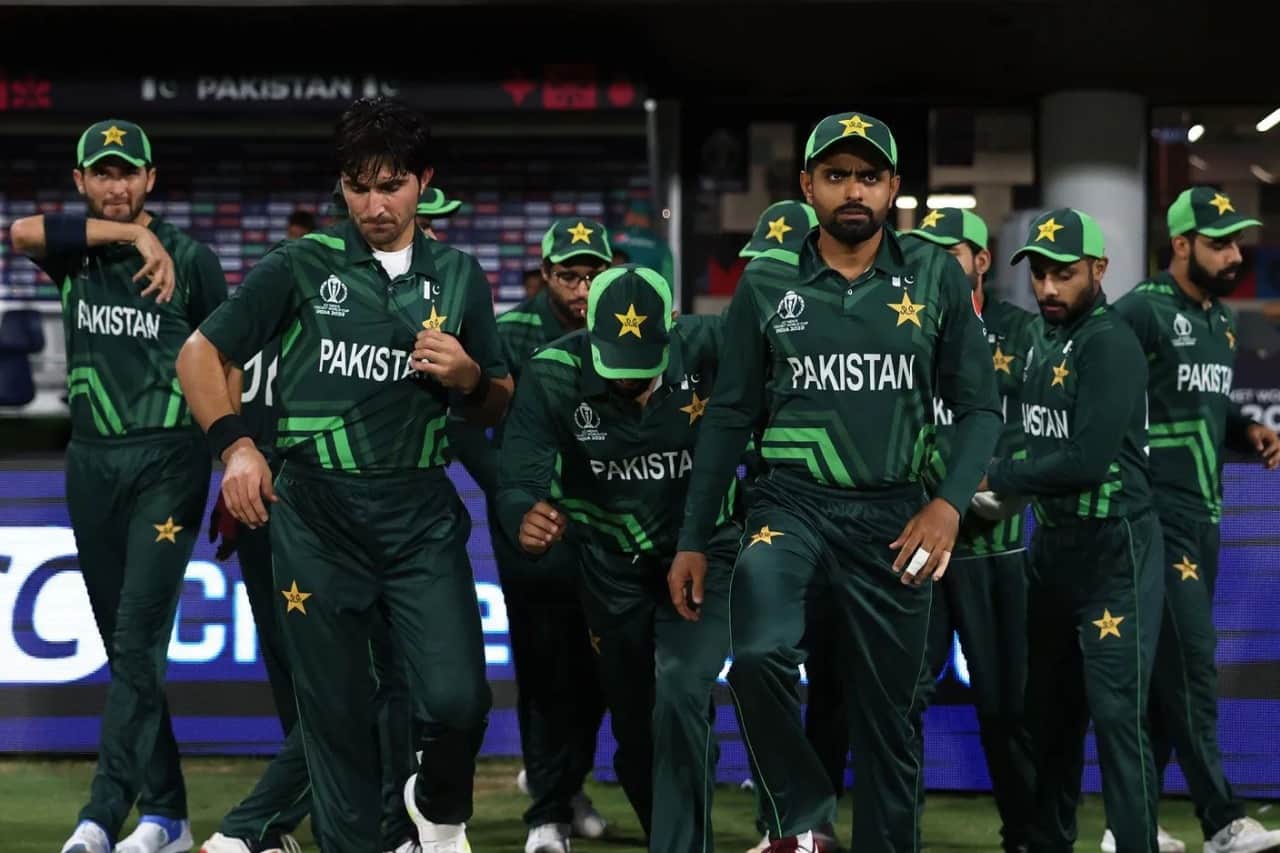 Pakistan Cricket Team | Source: X/Twitter
Pakistan, on Saturday, November 5 beat New Zealand by 21 runs via DLS method at M. Chinnaswamy Stadium, Bengaluru to keep themselves alive in the semi-finals race of the ongoing World Cup 2023.
Meanwhile, as Pakistan advances to the semi-finals, the question that arises is: What are the qualification scenarios for Pakistan? Let's explore them:
1st Scenario for Pakistan's Qualification
In order to qualify for the top four, Pakistan's immediate goal should be to win their upcoming game against England. Additionally, they need New Zealand and Afghanistan to lose their last league matches. With a victory in their final league game, Pakistan would accumulate 10 points, while New Zealand and Afghanistan would stay at 8 points. This would secure Pakistan's fourth place, even if Australia wins all three of their remaining games.
2nd Scenario for Pakistan's Qualification
Should New Zealand and Afghanistan win their last matches against Sri Lanka and Australia, they will both reach 10 points, leading to qualification being decided by net run-rate. Pakistan then needs to outperform New Zealand's net run-rate in this scenario.
3rd Scenario for Pakistan's Qualification
If Pakistan loses their last league game against England, they'd have to pray for New Zealand and Afghanistan to choke big time in their last matches and get wrecked, so Pakistan can sneak into the semi finals with a better net run-rate.