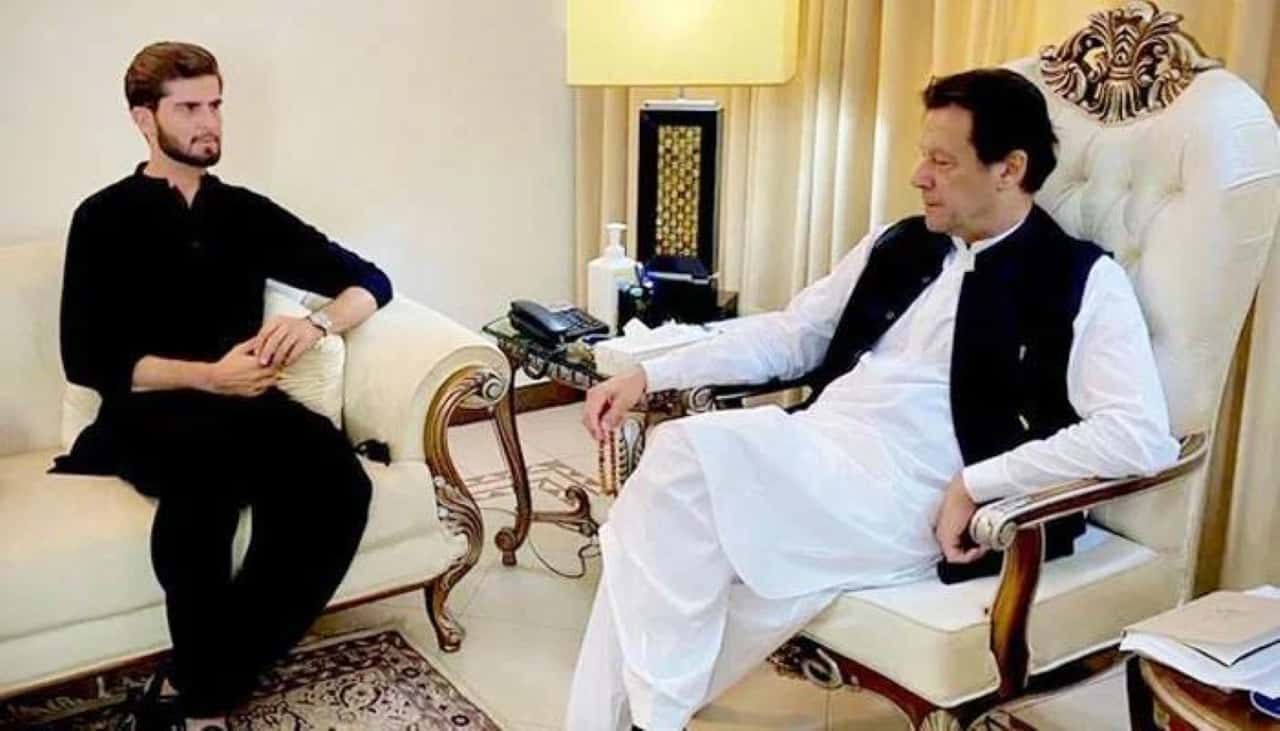 Shaheen Afridi (L) & Imran Khan | Source: Twitter
Former Pakistan Prime Minister Imran Khan has been taken into custody by the police at his residence in Lahore following his conviction in the Toshakhana corruption case.
The Pakistani trial court has sentenced him to three years in jail for allegedly benefiting from the sale of costly state gifts during his tenure.
While the matter has triggered controversy on an international scale, Shaheen Shah Afridi, the current Pakistan pacer, stands out as the first Pakistan cricketer to come forward and support Imran Khan.
Although the Pakistan speedster has remained tight-lipped, his Twitter DP now in black conveys a clear message of disappointment towards the news of Imran Khan's arrest.