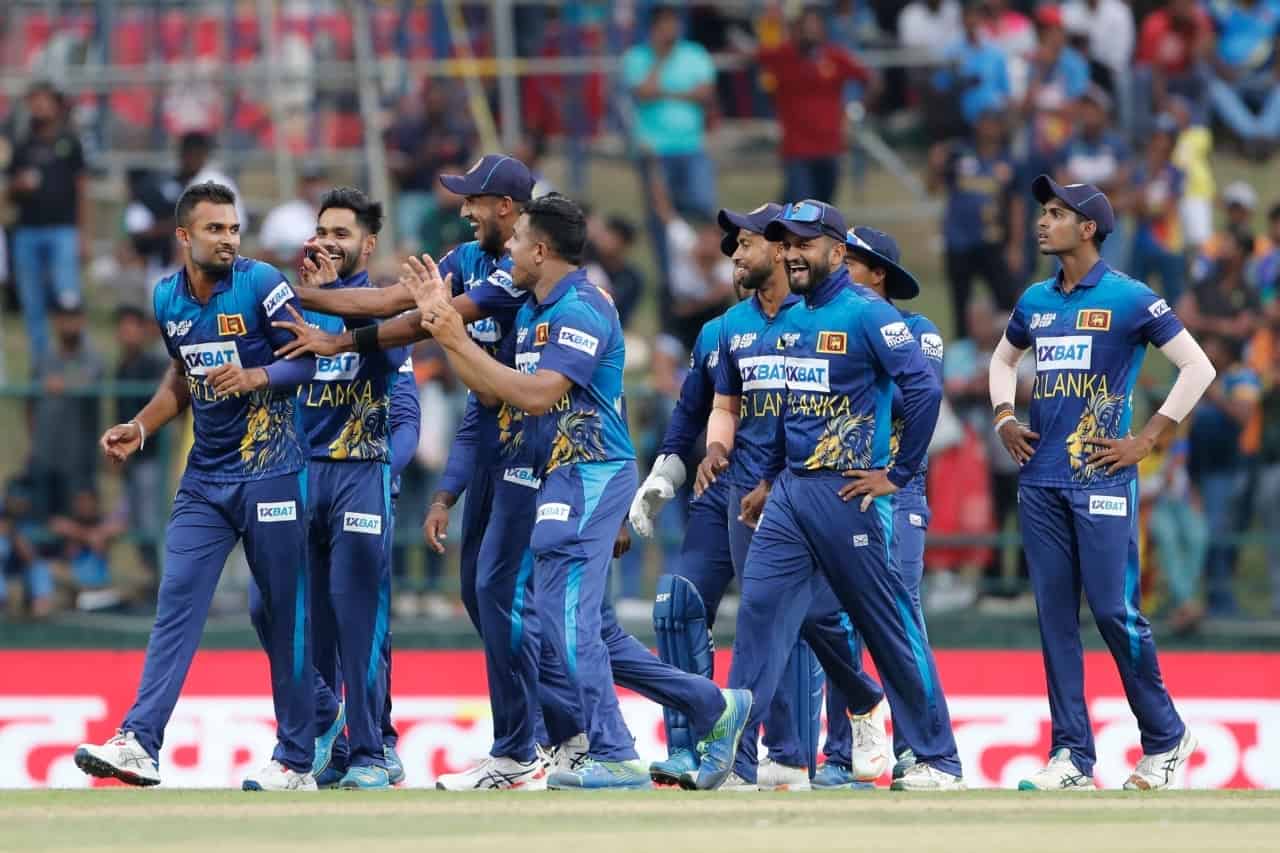 Sri Lanka | Source: Twitter
Sri Lanka's sports minister Roshan Ranasinghe sacked the entire Sri Lanka Cricket Board on Monday, following a devastating loss to India in the World Cup.
Ranasinghe's ongoing dispute with Sri Lanka Cricket, the island's most financially endowed sports organization, centered on accusations of widespread corruption.
Arjuna Ranatunga, the captain of the 1996 World Cup-winning team, has been appointed as the chairman of a newly established interim board.
Following Sri Lanka's 302-run defeat to hosts India in the World Cup, Ranasinghe made a public call for the immediate resignation of the entire board.
Following this, the organisation's secretary, Mohan de Silva, who held the second-highest position, resigned on Saturday, as fan protests unfolded outside the board's headquarters.
Sri Lanka currently stands in seventh place on the table with only four points from seven matches, including two wins and five losses.
To reach the sought-after fourth position, Sri Lanka must not only win their remaining two matches but also rely on favourable results in other games. However, the likelihood of this scenario occurring seems extremely slim at the moment.