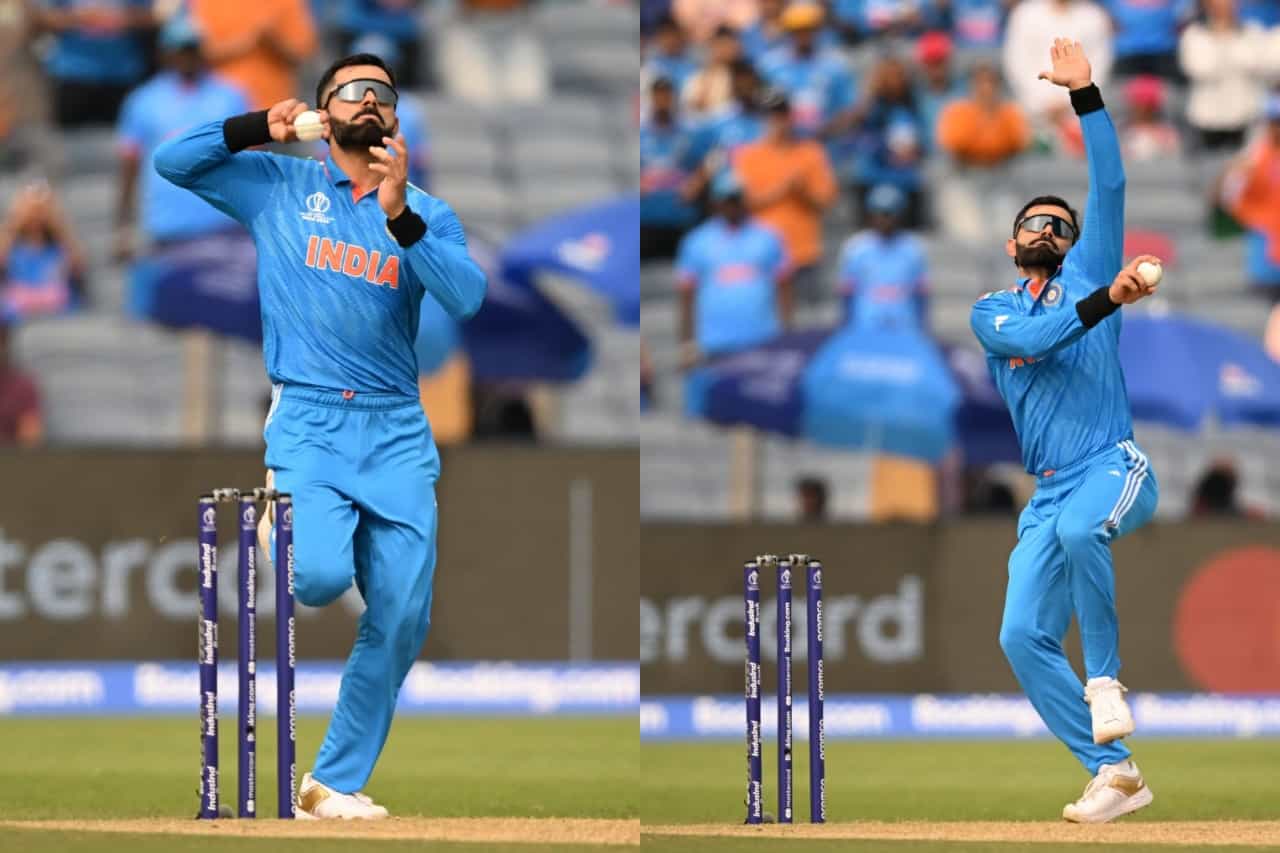 Virat Kohli Bowling | Source: X/Twitter
Team India's head coach, Rahul Dravid, has dropped a hint that Virat Kohli may take up bowling duties in the remaining matches of the ongoing 2023 World Cup, as they now face a shortage of bowlers with Hardik Pandya ruled out.
Earlier, the former India captain stepped in as a bowler against Bangladesh in Pune. When Hardik Pandya suffered an ankle injury after delivering just three balls, Kohli took over and bowled the remaining three, conceding only two runs.
Team India is set to face off against South Africa on Sunday, November 5, at the iconic Eden Gardens in Kolkata. They are on a seven-match winning streak, and they are gunning to keep it going. However before this showdown, the head coach, Rahul Dravid addressed the media.
Here's what he said when asked about their 6th bowling option:
"Yes, we don't have the 6th bowling option, but we have a wrong-footed inswinger menace whom we can back for a few overs. He was close to bowl in the last game with the crowd pushing him."
Meanwhile, Virat Kohli will be celebrating his birthday as Team India faces off against South Africa, with all eyes on him as he aims to equal Sachin Tendulkar's record of 49 ODI centuries.