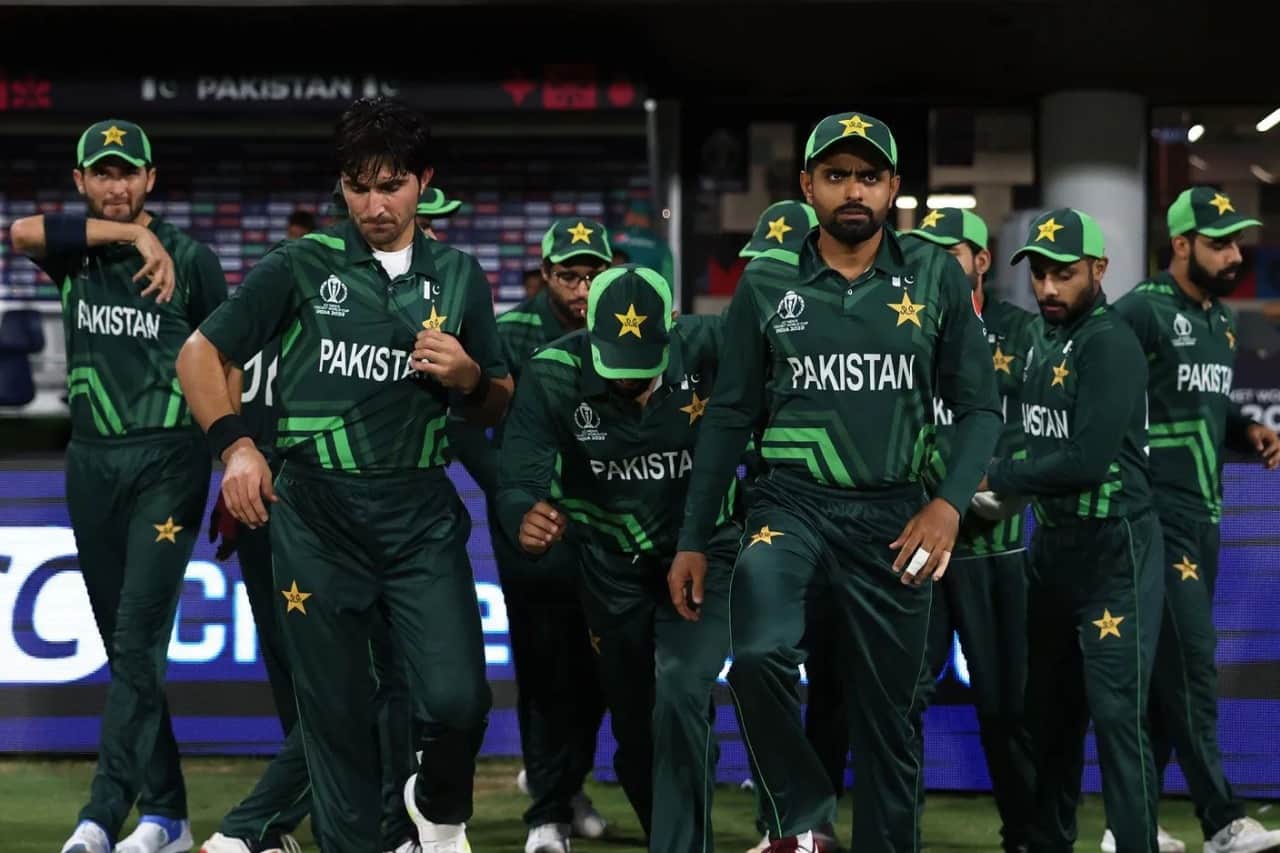 Pakistan Cricket Team | Source: X/Twitter
Mickey Arthur, the Director of Cricket for Pakistan, has raised concerns about the strict security measures for the players in the ICC World Cup 2023.
Speaking ahead of their New Zealand clash, Mickey Arthur stated that the strict security measures have presented challenges in safeguarding the players' mental health and overall comfort throughout the World Cup.
Here's what Mickey Arthur said:
"What has been tough is the fact that we've been under a massive amount of security. And to be fair, I found it difficult. It's almost like we've been back in the COVID times, where you were almost secluded to your floor and your team room."

"So much so that their breakfast is in a separate room to everybody else. Our boys are used to being on the road. But when they're on the road, they've still been able to get out and have meals at different places, and get out on their own accord, and we haven't been able to do this time. That's been tough and stifling."
To ensure the safety of players and officials, the hotels hosting the Pakistan team are under constant surveillance. The BCCI is implementing these security measures in response to historical tensions and diplomatic concerns between the two nations.