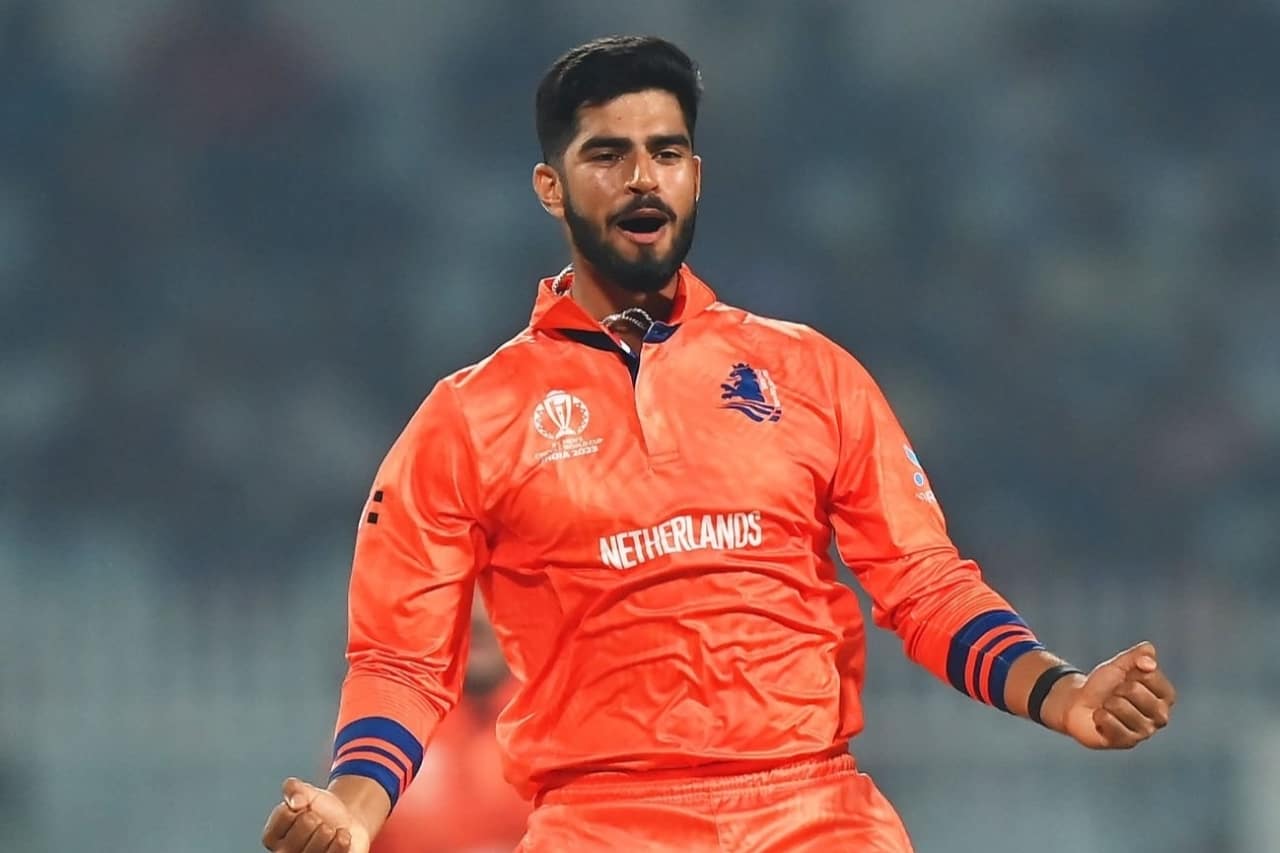 Aryan Dutt | Source: X/Twitter
In the fast-paced world of modern cricket, it's every bowler's fantasy to get the legendary Virat Kohli out. Aryan Dutt is no exception, as he too wishes to dismiss Kohli, making it his ultimate goal.
With the India-Netherlands clash scheduled for November 12 in Bengaluru, Dutt has demonstrated remarkable form, taking eight wickets in six matches at an economy rate of less than five.
Here's what Aryan Dutt said:
"All wickets are important for me, but I would love to dismiss Kohli. I consider that wicket as the best gift in this World Cup."
Aryan Dutt is thoroughly enjoying his experience of bowling on Indian pitches, and his style has led to comparisons with Deepak Patel, the New Zealand spinner who opened the bowling in the 1992 World Cup. On this comparison, Dutt said:
"I don't compare myself to Deepak Patel, but I am enjoying bowling on Indian pitches. They can be different, providing a unique feel and aiding spinners who rely on variations."

"I believe in my strengths and don't worry much about the batters facing me. My focus is on consistently hitting the right lengths and using my speed and turn to outfox the batsmen."
Netherlands, having won two matches out of the six games they played so far in the tournament, will next face Afghanistan in their upcoming match in Lucknow on Friday, November 3.