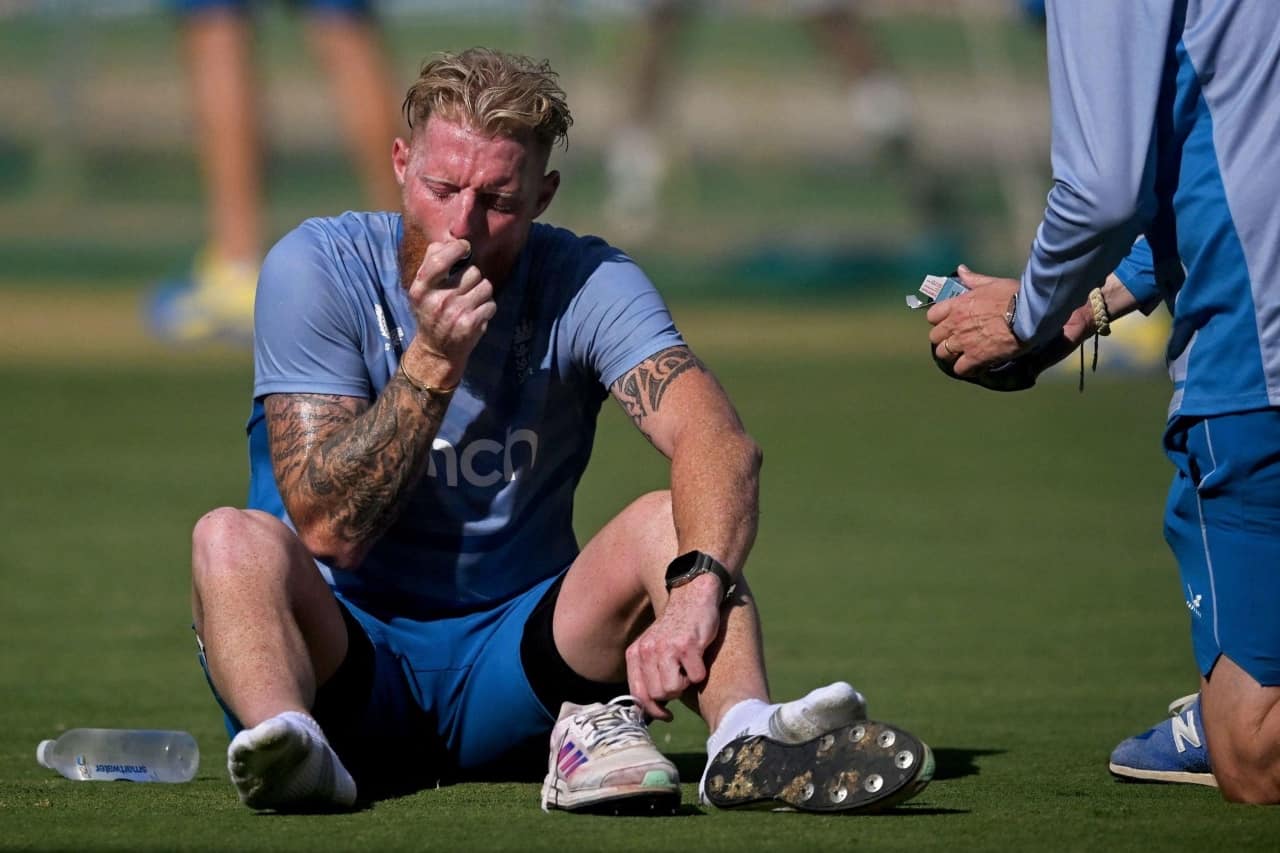 Ben Stokes | Source: X/Twitter
England's star all-rounder, Ben Stokes, was seen using an inhaler during the team's practice session in preparation for their match against Sri Lanka, scheduled for Thursday, October 26 at M. Chinnaswamy Stadium in Bengaluru.
Earlier, Joe Root had mentioned that England's cricketers had a tough time breathing in the oppressive Mumbai heat and smog while they toiled for 50 overs in the field against South Africa last Saturday.
Here's what Joe Root had said after England's embarrassing 229 runs defeat at the hands of South Africa:
"I've not played in anything like that before. I've obviously played in hotter conditions, and probably more humid conditions. But it just felt like you couldn't get your breath. It was like you were eating the air. It was unique."

"I mean you couldn't get away from it. You walk out onto the field and your shirt's soaking wet, and you have a lot heavier breath than you would do, and you know you've done your fitness and stuff, it's not like you're short on that. So you are very aware of it."
After missing three matches, Ben Stokes returned to the 2023 World Cup against South Africa. However, his performance was lacklustre, managing just 5 runs from 8 balls without a significant impact.
So far in the tournament, England has only clinched one victory, which was a comprehensive 137-run win over Bangladesh. They faced defeats against New Zealand, Afghanistan, and South Africa.