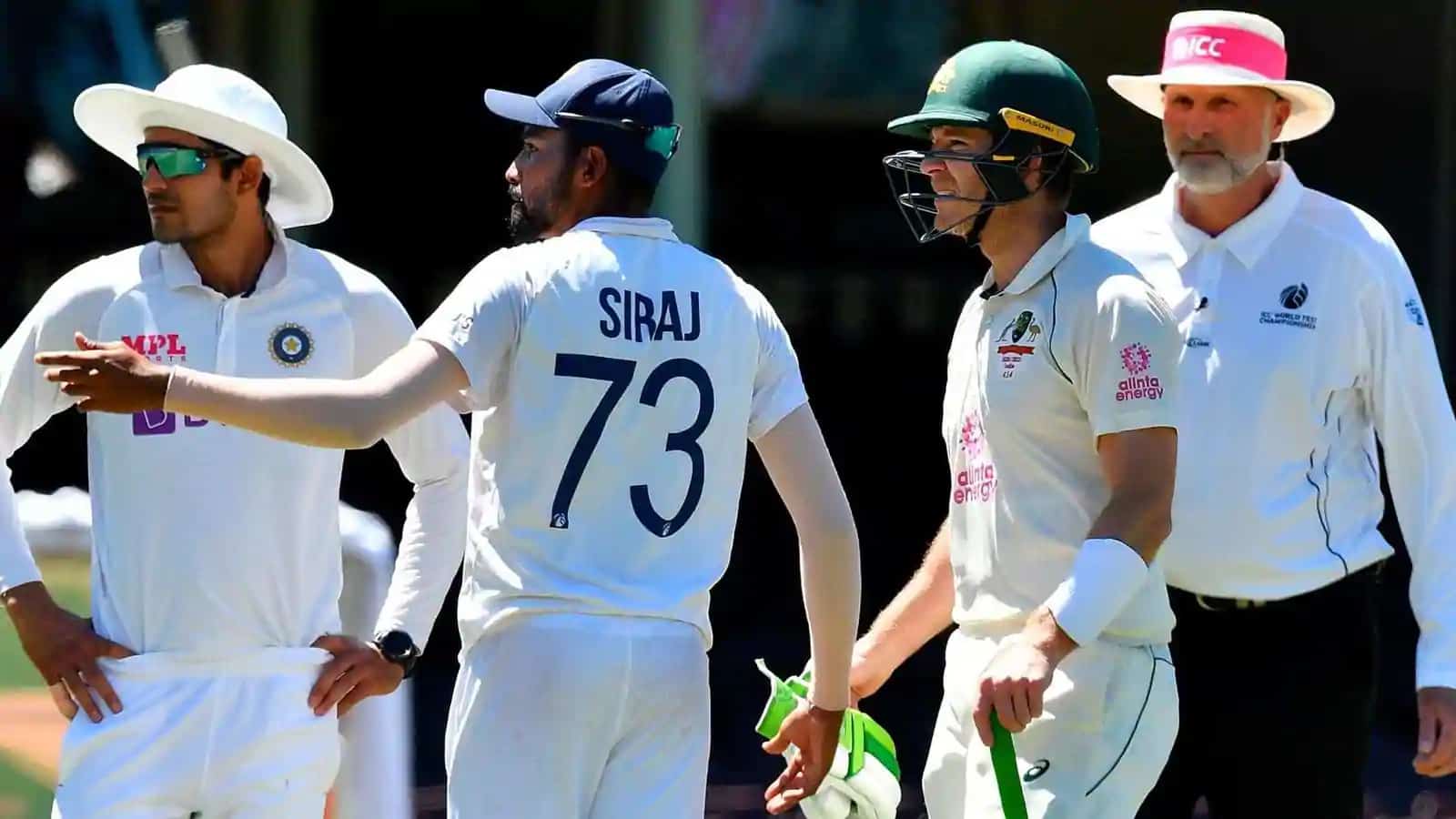 Image: Twitter
The International Cricket Council (ICC) on Sunday condemned incidents of racial abuse against Indian players by spectators during the third Test against Australia in Sydney and sought a report of action from the cricket board of Australia.
Indian players gathered in the middle of the field during the second session of the fourth day on Sunday when Siraj, standing at the square leg boundary, complained of being abused by the group of spectators. After the incident, security personnel went to the audience gallery and started looking for the person who was abusing and then a group of spectators were asked to leave the stand.
The Australian Cricket Board apologized for the incident. The International Cricket Council (ICC) also condemned the incident.
"The International Cricket Council (ICC) has strongly condemned reported incidents of racism during the ongoing third Test match between Australia and India at the Sydney Cricket Ground," wrote ICC on Twitter.
ICC Chief Executive Officer (CEO) Manu Sawhney reiterated that the ICC adopts a zero-tolerance policy against any form of discrimination.
"There is no place for discrimination in our sport and we are incredibly disappointed that a small minority of fans may think that this abhorrent behaviour is acceptable.
"We have a comprehensive Anti-Discrimination Policy in place that Members have to abide by and ensure is adhered to by fans and we welcome the action taken by ground authorities and Cricket Australia today.
"We will provide Cricket Australia and the relevant authorities with our full support in any ensuing investigation as we will not tolerate any racism in our sport."
Notably, Team India's fast bowler Mohammed Siraj has once again faced racial remarks on the fourth day of the Sydney Test match against Australia. Sources in Team India made a big disclosure after the match, saying that the Australian audience had called Mohammed Siraj a 'Brown Dog'.
Team India captain Virat Kohli has also strongly condemned the incident. Kohli has expressed his anger through his tweet. Kohli took to Twitter and wrote, "Racial abuse is absolutely unacceptable. Having gone through many incidents of really pathetic things said on the boundary Iines, this is the absolute peak of rowdy behaviour. It's sad to see this happen on the field."
Virat Kohli's Tweet: