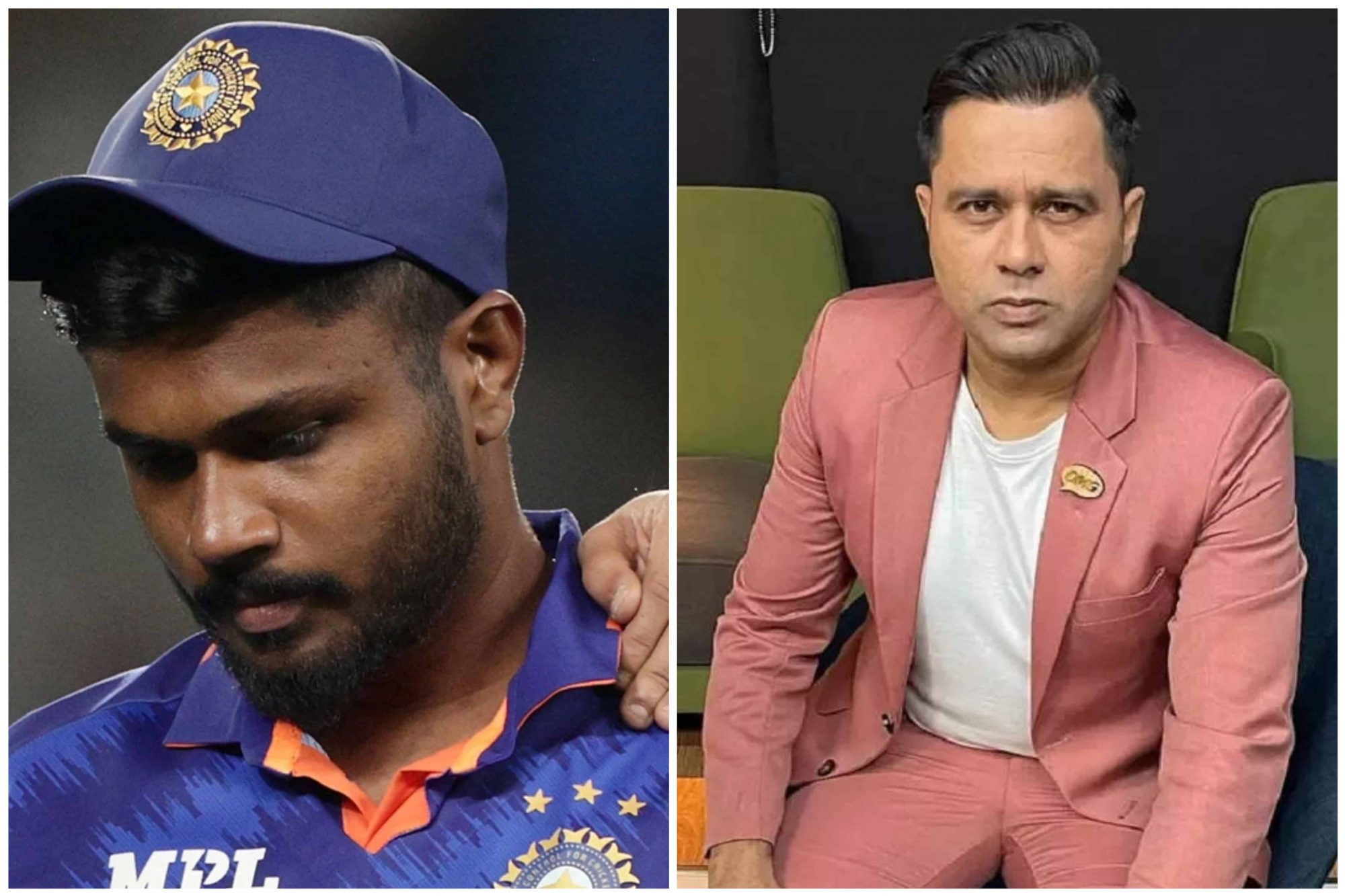 Aakash Chopra & Sanju Samson | Source: Twitter
India secured a five-wicket win against West Indies in the opening ODI match at Barbados, but the management is facing scrutiny for continuously sidelining Sanju Samson.
With Sanju Samson's inclusion in the Indian squad for the West Indies ODI series, hopes were high for the Kerala batter to make it to India's playing XI, but instead, the management opted for Ishan Kishan as the wicket-keeper batter.
The Ranchi batter also rose to the occasion with a spectacular half-century, contributing significantly to India's run chase of 115 runs in just 23 overs.
Meanwhile, the former Indian cricketer turned commentator, Akash Chopra, believes that Sanju Samson is unlikely to get chances in the remaining two matches of the series. Here's what Aakash Chopra said on his YouTube channel:
"There might be a question in your mind that Sanju can play. Sanju Samson will not be able to play now because only one match has happened, you didn't play him in the first match and you didn't get Ishan Kishan to bat at No. 4 as well."
"You are thinking about Suryakumar Yadav to bat at No. 6 at the moment. So no matter how much outrage is there, this story is not going to fly at this point in time. It is a slightly unfortunate fact that Sanju Samson will not get a chance," Chopra added.
India Should Bat First: Aakash Chopra
Notably, Rohit Sharma's decision to bowl first after winning the toss in the series opener left fans fuming, as they had hoped the Men in Blue would bat first and put themselves to the test, particularly with the World Cup scheduled in India later this year.
"To challenge yourself, bat first if you win the toss. It might be slightly difficult at the start but how else do you challenge yourself? How will you prepare for the World Cup if you do the easy jobs?"
The former India opener also wants Rohit Sharma & Co. to avoid experimenting with their batting lineup and should stick to their regular batting order.
"Go with your normal batting order, in which keep Ishan Kishan at No. 4. Shubman Gill, Rohit Sharma, Virat Kohli and then Ishan Kishan at No. 4 because you have kept him there. It is important to play players where you want to play them."