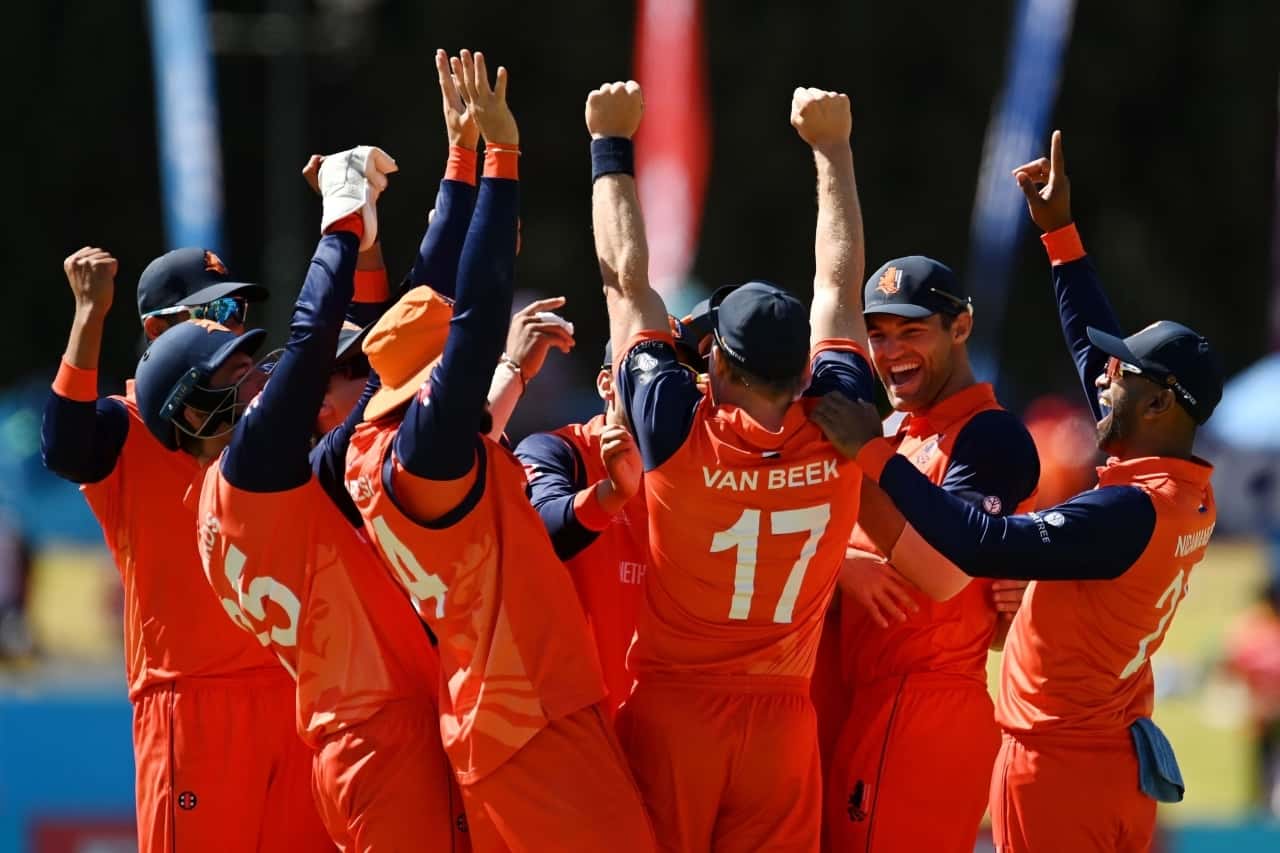 Netherlands Cricket Team | Source: Twitter
The Netherlands, surpassing expectations yet again, secured a spot in the highly anticipated 50-overs World Cup, set to take place in India later this year in October. Sri Lanka is the other team to have qualified for the 50-over showpiece event through the Qualifiers.
The 10-team tournament will begin on October 5 in Ahmedabad with defending champion England taking on 2019 runner-up New Zealand. Netherlands, on the other hand, will open its ODI World Cup 2023 campaign against Pakistan in Hyderabad on October 6.
In the midst of the World Cup fervor, teams worldwide are leaving no stone unturned in their rigorous preparations, engaging in challenging bilateral series and meticulously planned subcontinent tours to acclimatize to India's playing conditions.
Meanwhile, Netherlands head coach Ryan Cook has appealed to other subcontinent teams to play against them in order to familiarize themselves with the local playing conditions. Here's what Cook said:
"This is a call-out to anyone who wants to play us. We'd love to have a fixture or two. Our guys have not been to the subcontinent many times before so it would be good to have some fixtures in the subcontinent as well."
The Netherlands' head coach also extended a formal invitation to sponsors, welcoming them to sponsor them in the prestigious marquee event. He added:
"Here's a full invitation to any sponsors out there who feel like being on the front and the side of the shirt in the World Cup."
The tweet has sparked reactions from fans worldwide, who are now urging their respective cricket boards to arrange matches against the Netherlands.
With a jam-packed World Cup schedule, it remains to be seen if any subcontinent board will step up to assist the Netherlands.