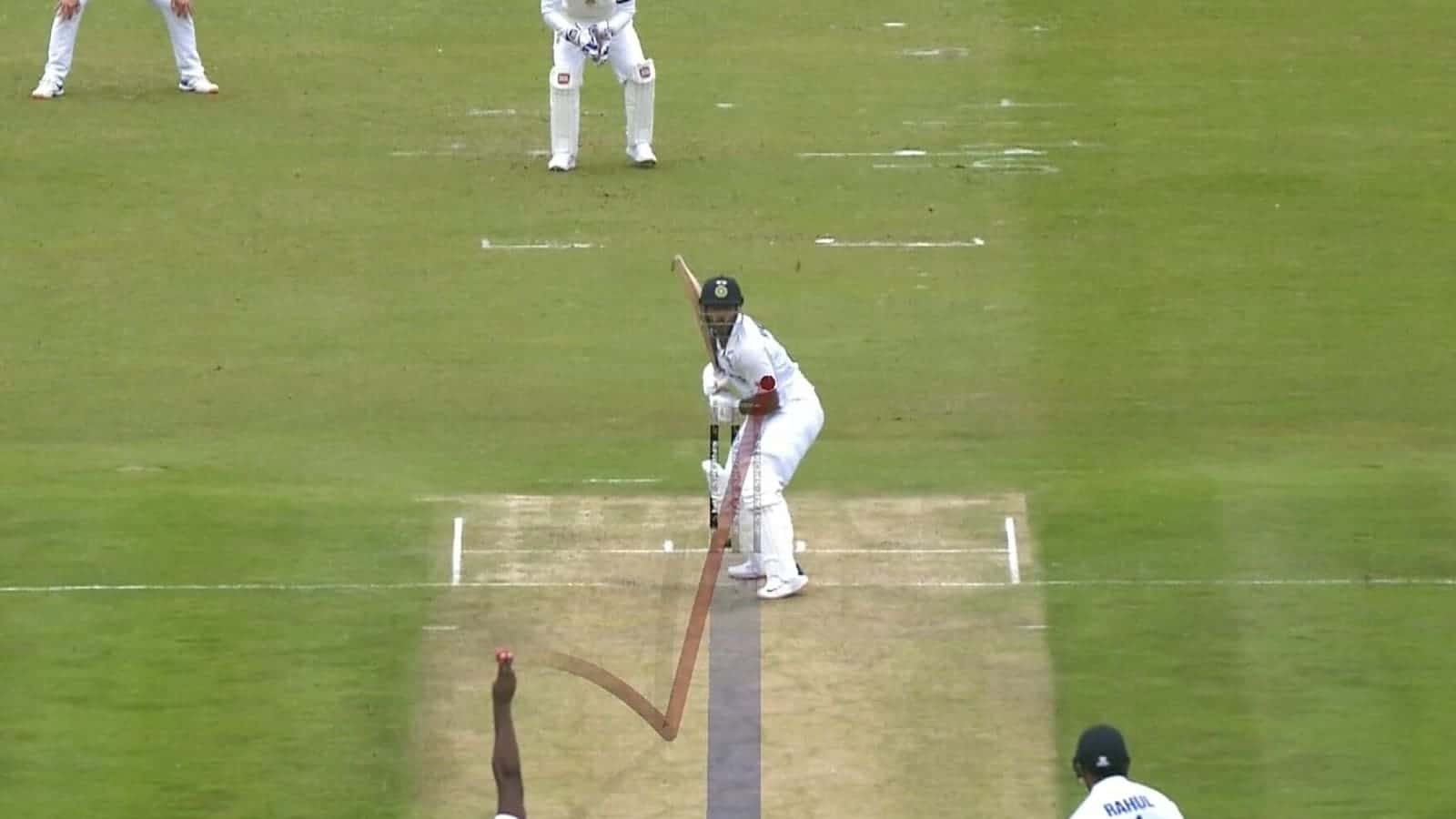 Mayank Agarwal | Source: Twitter

Mayank Agarwal, who replaced Rohit Sharma as an opener in the first Test against South Africa continued his impressive form in Centurion. The 30-year-old scored 60 in the first innings of the series opener as his batting partner KL Rahul helped the team provide a good start.
However, Agarwal's dismissal off Lungi Ngidi looked raised many eyebrows in cricket fraternity. Mayank, who was batting on 60, was trapped by Lungi Ngidi with a delivery that nipped back in and struck on the pads.
The ball-tracking, later showed that it was hitting the top of the off-stump but the umpire's call was not taken into consideration, which rattled the Indian fans. South Africa, finally broke the 117-run opening stand and a visibly unhappy Mayank had to take the long walk back for 60.
Asked about the same after the end of the first day's play, Agarwal said he is "not allowed" to delve deep into it.
"Well, to be honest I am not allowed to express my opinion on it and I will leave it at that unless I want to get in the bad books and get my money docked," Agarwal said in the post-match virtual press conference as quoted by news agency ANI.
Talking about his performance on the opening day of the first Test, Mayank Agarwal said that he had a conversation with head coach Rahul Dravid on how to stick to one's plans and be patient while playing on South African pitches.
"The conversation of the players with him [Rahul Dravid] was about playing with discipline.
"When you play in South Africa and other countries, it is not necessary to look good (to win matches). You have to stick to plan and wait for opportunities. We are glad that we could do that in the first session," Agarwal said.