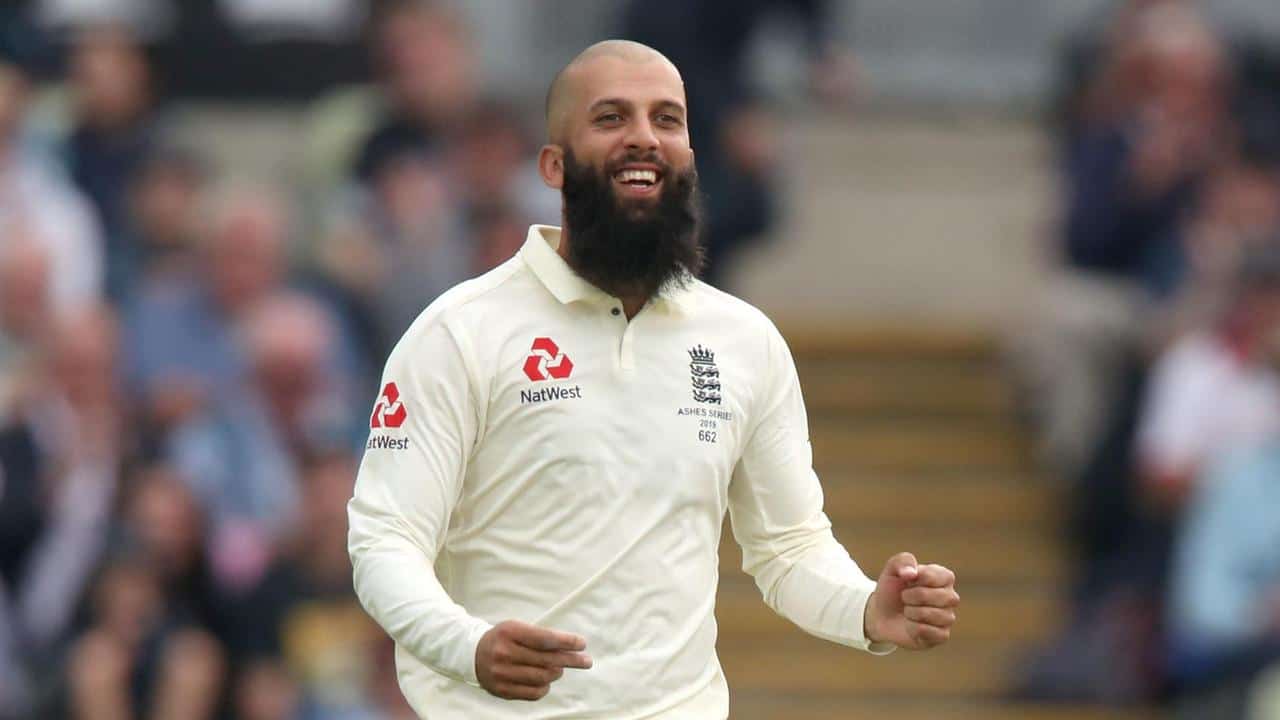 Moeen Ali on Saturday cleared two COVID-19 tests to join the England cricket team's bio-bubble for the ongoing Sri Lankan tour. He was sent into quarantine after he showed symptoms of the coronavirus 13 days ago.
Nevertheless, Moeen Ali has entered the bio-bubble now, following his negative tests. The English all-rounder is unlikely to feature in the ICC World Test Championship series against Sri Lanka.
He was originally expected to be in quarantine for 10 days, which was later extended by three days following the Sri Lankan government's reservations over the new UK strain of the deadly virus.
The English team players met Ali after almost two weeks and were naturally delighted upon meeting him. After stumps of Day 3, all-rounder Sam Curran talked about Moeen's return.
"It's great to have Mo (Ali) back," said Sam Curran after stumps on Day 3 of the ongoing opening Test.
"When we walked into the changing room (at tea) we saw Mo and there were smiles on everyone's faces. He's obviously had a really tough couple of weeks and no one wants to get into the situation he was in. Thankfully he got through that OK. We're all really excited to have him back in the group to play cricket again because we all know what an awesome player he is, and to be around.
"The guys are really happy. Hopefully it doesn't happen to anyone else, because no one wants to have players leaving the group and isolating for a couple of weeks," he added.
While the spinners and even pacers showed some rustiness on Day 2, over lack of much cricket recently, Joe Root's 228 had set England for a gigantic lead over Sri Lanka.
"Look at our spinners and some of the seamers as well – no one's really played much cricket. You'd expect a bit of rustiness. The buildup was what it was. We had no complaints – [Joe] Rooty was very clear that we needed to hit the ground running which we luckily did on day one," Curran added.