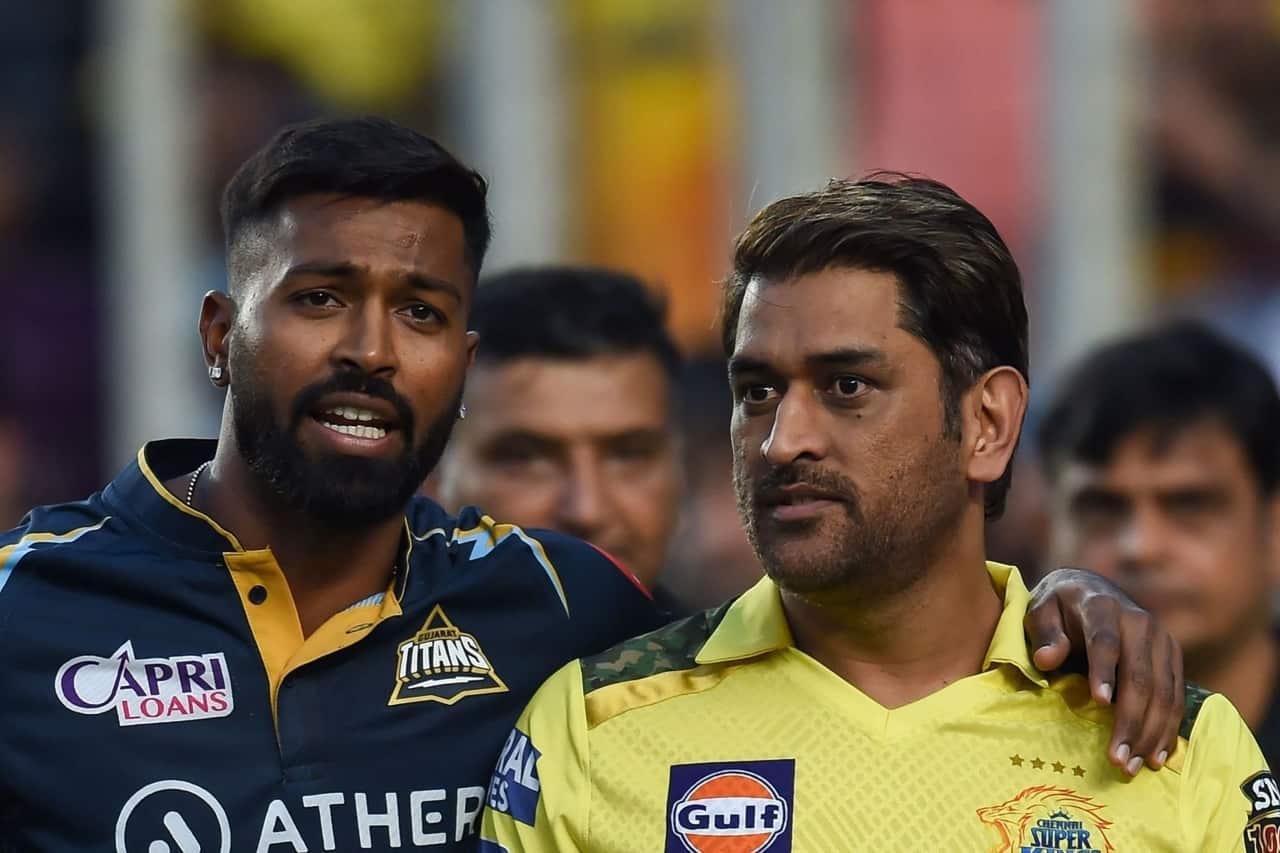 Hardik Pandya & MS Dhoni | SOurce: GettyImages
India's star all-rounder Hardik Pandya recently shared the most valuable advice he received from former India captain MS Dhoni.
In a recent interview with Star Sports, Hardik Pandya recounted a conversation with MS Dhoni back in 2016 when he had asked the keeper-batter about handling the pressure in big matches.
Dhoni, the most successful captain in India history, told the Baroda all-rounder to always focus on the team's total rather than individual scores, which has been instrumental in helping Pandya give his best for the team.
Here's what Hardik Pandya said:
"He [Dhoni] told me one thing very clearly which struck my mind. He was like ' look at the scoreboard and play, do not look at your own score', look at what your team requires because that kind of gets away from your personal goals."
"From 'I' becomes 'We' and I have always been a 'We' guy not 'I' guy. So that kind of advice takes away the pressure, it eases you because when you keep yourself in front, you will always have a pressure but when you keep your team first and put yourself back then it becomes a team oriented goal which I endorse and follow."
Check Video: MS Dhoni's Valuable Advice to Hardik Pandya
Hardik Pandya steered Gujarat Titans to an incredible IPL title win in the team's debut season of 2022. The following year, Gujarat Titans displayed their prowess by reaching the IPL 2023 finals, but Chennai Super Kings emerged victorious with a hard-fought five-wicket win, claiming their fifth title.