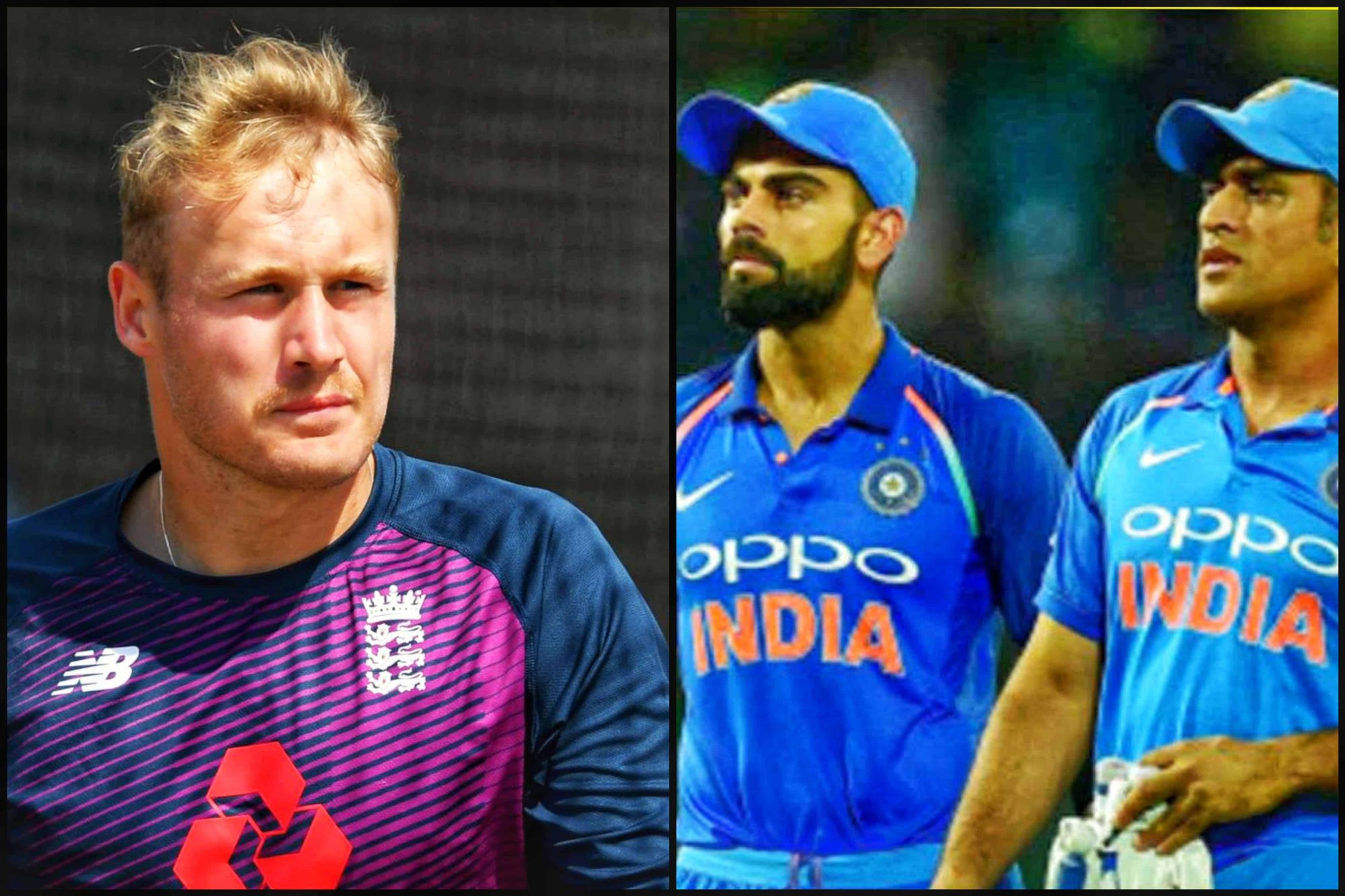 Matt Parkinson, Virat Kohli and MS Dhoni | Source: Twitter
After the Test and T20I series, the action has moved towards the One-Day International (ODI) series between India and England. The first ODI of the three-match series began in Pune on Tuesday in which India dominated the visitors and won the first match of the series by 66 runs.
Ahead of the ODI series, England had announced their squad, and spinner Matt Parkinson was included to the side. Parkinson has so far played two ODIs and as many T20Is. Although the leg-spinner could not get a chance to appear in England's playing XI for the first ODI, but he started trending on social media for all the wrong reasons.
The English leg-spinner is trending on social media for his 'insulting' tweets for Indian cricketers a few years ago. In some of his tweets from 2012 to 2014, Matt Parkinson called team India players cheat and also called Virat Kohli and MS Dhoni disgraces.
In some of his other tweets, he also called Indian skipper Virat Kohli as 'arrogant' while also saying that he hates the current Indian captain. Moreover, Parkinson has also previously mocked the standards of Indian cricket after knowing that Ravindra Jadeja has scored three triple centuries in first-class cricket.
The bowler has deleted many of these tweets, but Indian fans have managed to dig them up again after taking screenshots.
Here are Matt Parkinson's Old Tweets: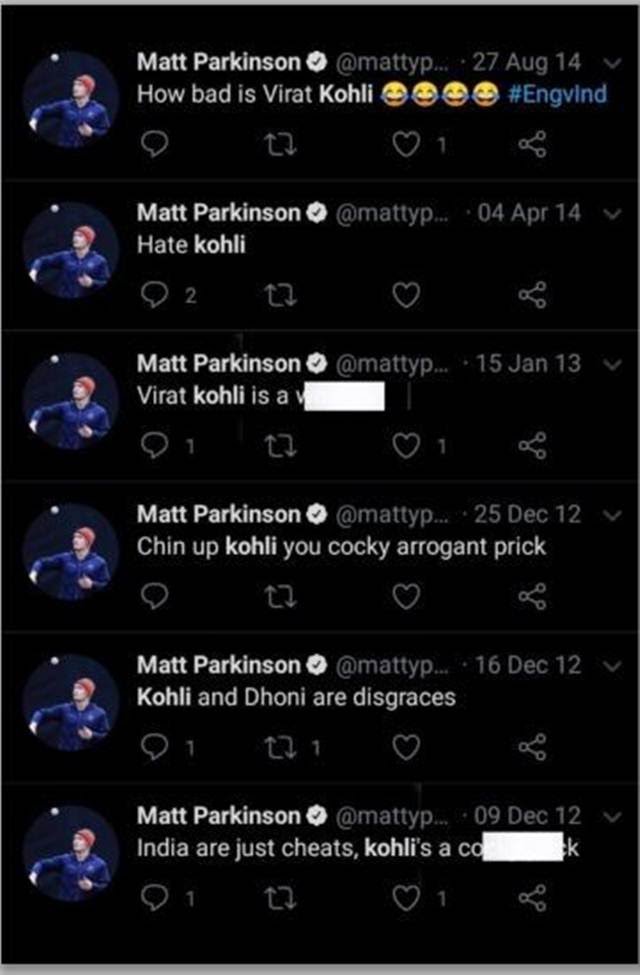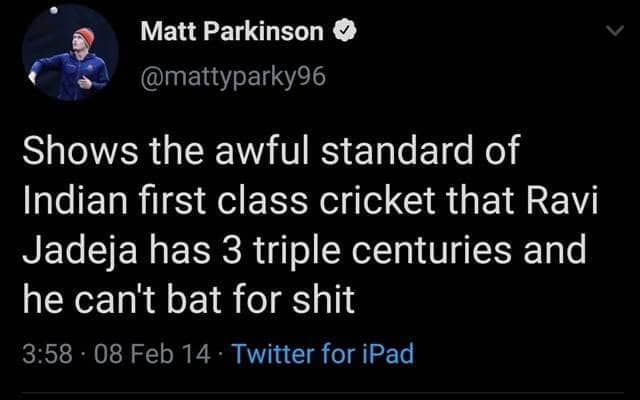 As soon as these old tweets re-surfaced on social media, fans went berserk and started trolling Matt Parkinson left, right, and center. Fans are very angry and disappointed over the insulting remarks made by Matt in his old tweets.
Here, Check Out The Reactions of Twitterati: