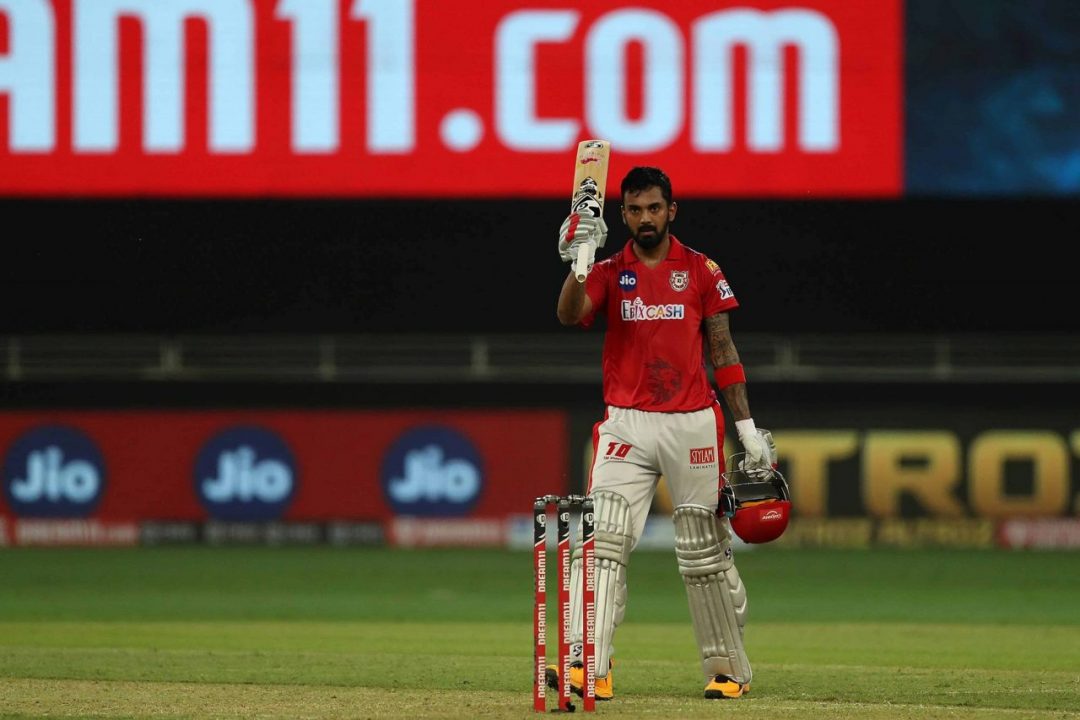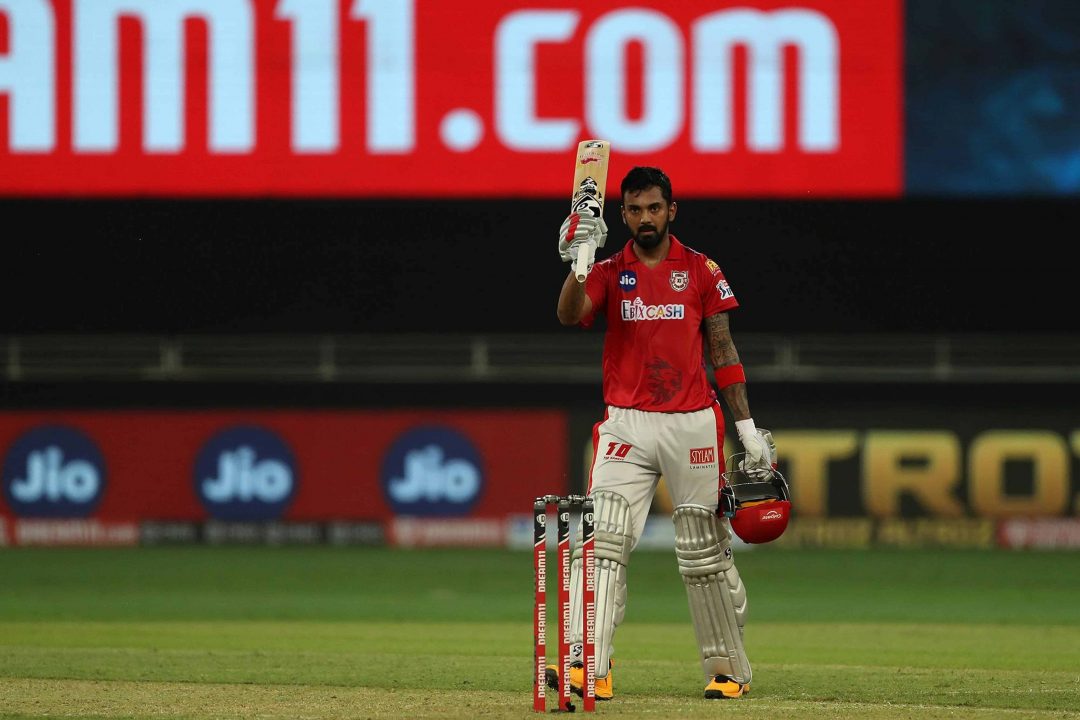 The sixth match of Indian Premier League was played between KL Rahul led Kings XI Punjab and Royal Challengers Bangalore in Dubai International Cricket Stadium, in which KXIP won the match by 97 runs.
This match was very special for Kings XI Punjab's captain KL Rahul as he touched 5 milestones in a single match against RCB.
In this match, Rahul smashed 132 off 69 balls, which is the highest score of his career. Rahul hit 14 fours and seven sixes in his innings, helping the Kings XI team, batting first, to score a mammoth 206 for three.
KL Rahul hit three sixes and two fours in the 19th over of the innings and in the meantime not only completed his century but also left behind the previous highest score (110 not out) in T20.
KL Rahul's five records in a single match:
The Indian cricketer who completed the fastest 2000 runs in IPL has now become Rahul. Earlier this record was recorded in Tendulkar's name.
1. Fastest players to complete 2000 runs in IPL:
Chris Gayle – 48 innings
KL Rahul – 60 innings
Sachin Tendulkar – 63 innings
2. The maximum score made by an Indian in IPL:
KL Rahul has also got the maximum score made by an Indian in the IPL.
132 * – KL Rahul, 2020
128 * – Rishabh Pant, 2018
127 – Murali Vijay, 2010
122 – Virender Sehwag, 2014
120 * – Paul Valthaty, 2011
3. The maximum score made by captains in IPL:
KL Rahul's innings of 132 runs is the highest score made by any captain in the IPL.
132 * – KL Rahul, 2020
126 – David Warner, 2017
119 – Virender Sehwag, 2011
113 – Virat Kohli, 2016
109 – Virat Kohli, 2016
108 * – Virat Kohli, 2016
4. Players who scored centuries as captain and player:
Virender Sehwag
David Warner
KL Rahul
5. When the entire opposition could not even score as many runs as a batsman
Brandon McCullum (158) vs Royal Challengers Bangalore (82), 2008
Rahul Dravid (66) vs Rajasthan Royals (58), 2009
Chris Gayle (175) vs Pune Warriors India (133), 2013
Chris Gayle (117) vs Kings XI Punjab (88), 2015
AB de Villiers (129) and Virat Kohli (109) vs Gujarat Lions, 2016
KL Rahul (132) vs Royal Challengers Bangalore (109), 2020