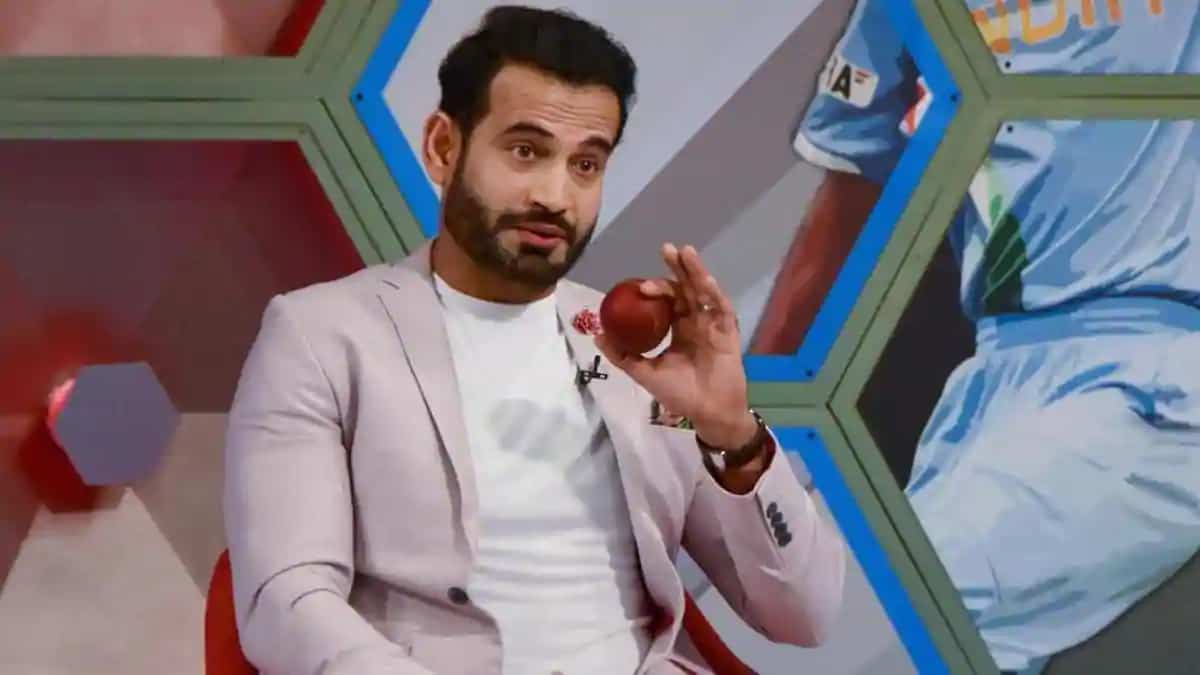 Irfan Pathan| Image Source: Twitter
The latest edition of the Indian Premier League has concluded with Mumbai Indians defeating Delhi Capitals by five wickets in the final game and lifting the IPL trophy for the fifth time. Meanwhile, every next cricket experts and Pundits are coming up with their opinions about team and players. Former Indian player, Irfan Pathan's name has also been added to the list. Recently he picks his IPL 2020 team in which he stuck to the existing rule of including seven Indians and four overseas players in the team.
The former Indian cricketer picked KL Rahul, the highest run-scorer of the tournament and Shikhar Dhawan, the second-highest run-scorer of the tournament as the opener of the team. KL is the Orange Cap winner of the tournament with 670 runs in 14 games. While Shikhar Dhawan is second in the tally with 618 runs in 17 games. Pathan didn't go with David Warner due to four foreign player rule.
"KL Rahul for sure and along with him Shikhar Dhawan. I cannot include David Warner as we can have only 4 overseas players," Pathan said.
For number three, he went for Mumbai Indians Suryakumar Yadav who played some great innings for his side. He accumulated 480 runs with the help of four fifties in 16 games. Among this, 79* was his highest score in IPL 2020.
For number four, he preferred Royal Challengers Bangalore's AB de Villiers, the most consistent player of RCB. He accumulated 454 runs in 15 games.
"The way Suryakumar Yadav played his knocks, we always say that his average is very good, but the strike rate at which he played was the best part, and he was winning them the matches, so I will definitely go with him," said Pathan.
"AB de Villiers – his strike rate was very good this year as well. You expect him to score a lot of runs, but this year as well, he won RCB matches; you remember the match against Rajasthan Royals where they (RCB) needed 35 runs in two overs, and he won the match from there. Apart from that also, he played some wonderful knocks," he added.
For number five, he picked Mumbai Indians star all-rounder Kieron Pollard. He also named him as the captain of his team.
For the sixth spot, he chose Delhi Capitals' all-rounder Marcus Stoinis, who did miracles with his bat and as well as the ball.
For the seventh spot, he picked Rajasthan Royals' spin-bowling all-rounder Rahul Tewatia.
"I will have Kieron Pollard to bat at No.5, and he will also be the captain of my team. I had the option of Hardik, but he is not bowling and Pollard will give me the bowling as well as captaincy. He is an amazing fielder, so I will get a three-dimensional player," reasoned Pathan.
"At No.6, I will have Marcus Stoinis, who will give me the bowling as well. He was in the amazing form (during IPL 2020) and played spin also well. I will have Rahul Tewatia at No.7 because he was the only Indian player who comes on the list of players who scored 200 runs and took ten wickets. If we talk about the entire history of the IPL, there are only 10-12 Indian players who have achieved this feat. He also won two matches on his own and bowled brilliantly as well," he added.
For bowling attack, he picked the trio of Kagiso Rabada, Jasprit Bumrah and Mohammed Shami. Notably, Rabada is the purple cap winner of the tournament with 30 wickets in 17 games while Bumrah is second in the tally with 27 wickets in 15 games.
Pathan picked Yuzvendra Chahal as the sole spinner of his team. He picked Chahal over Rashid Khan because of Tewatia's presence and preferred Shami ahead of T Natarajan because of the former's ability to bowl with new as well as the old ball.
Irfan Pathan's IPL 2020 Team Of the Tournament:
KL Rahul, Shikhar Dhawan, Suryakumar Yadav, AB de Villiers, Kieron Pollard (c), Marcus Stoinis, Rahul Tewatia, Yuzvendra Chahal, Kagiso Rabada, Jasprit Bumrah, Mohammed Shami