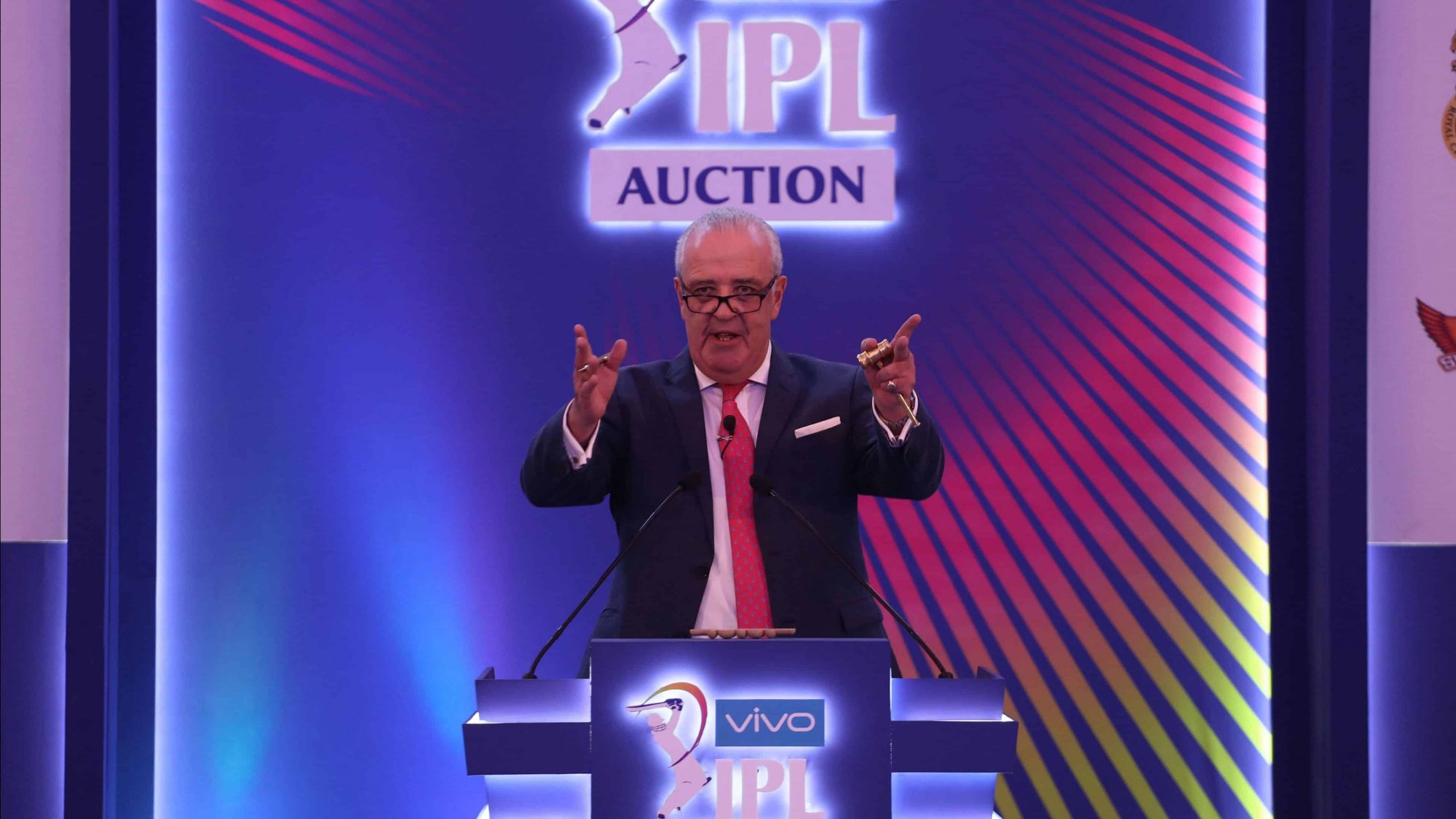 IPL Auction Representative Image | Source: Twitter
The Board of Control for Cricket in India (BCCI) on Wednesday, confirmed that the auction for the upcoming Indian Premier League (IPL) edition is set to be held on February 18 in Chennai.
The auction for the 14th edition of the India Premier League is expected to be a short one or mini-auction, with only one day likely to be designated for the event.
Auction For IPL Season 14 To Be Held on February 18, 2021
Kings XI Punjab (KXIP) Enter The Auction With Biggest Purse
Kings XI Punjab will enter the auction with the biggest purse amount of Rs. 53.20 crore.
Royal Challengers Bangalore also gained Rs. 35.90 crore by releasing several marquee players.
Amount in Purse Remaining For Teams
Royal Challengers Bangalore (RCB) – Rs. 35.9 crore
Sunrisers Hyderabad (SRH) – Rs. 10.75 crore
Delhi Capitals (DC) – Rs. 9 crore
Kolkata Knight Riders (KKR) – Rs. 10.85 crore
Rajasthan Royals (RR) – Rs. 34.85 crore
Kings XI Punjab (KXIP) – Rs. 53.2 crore
Chennai Super Kings (CSK) – Rs. 22.9 crore
Mumbai Indians (MI) – Rs. 15.35 crore
IPL 2021 Scheduled To Be Held in April-May
The 2020 edition of the Indian Premier League (IPL) ran from September to November, in the UAE due to the coronavirus pandemic. But as per the reports, the 14th edition of the cash-rich league is scheduled to be held in its original April-May window.
However, the venues and dates for the same are yet to be announced by the BCCI.