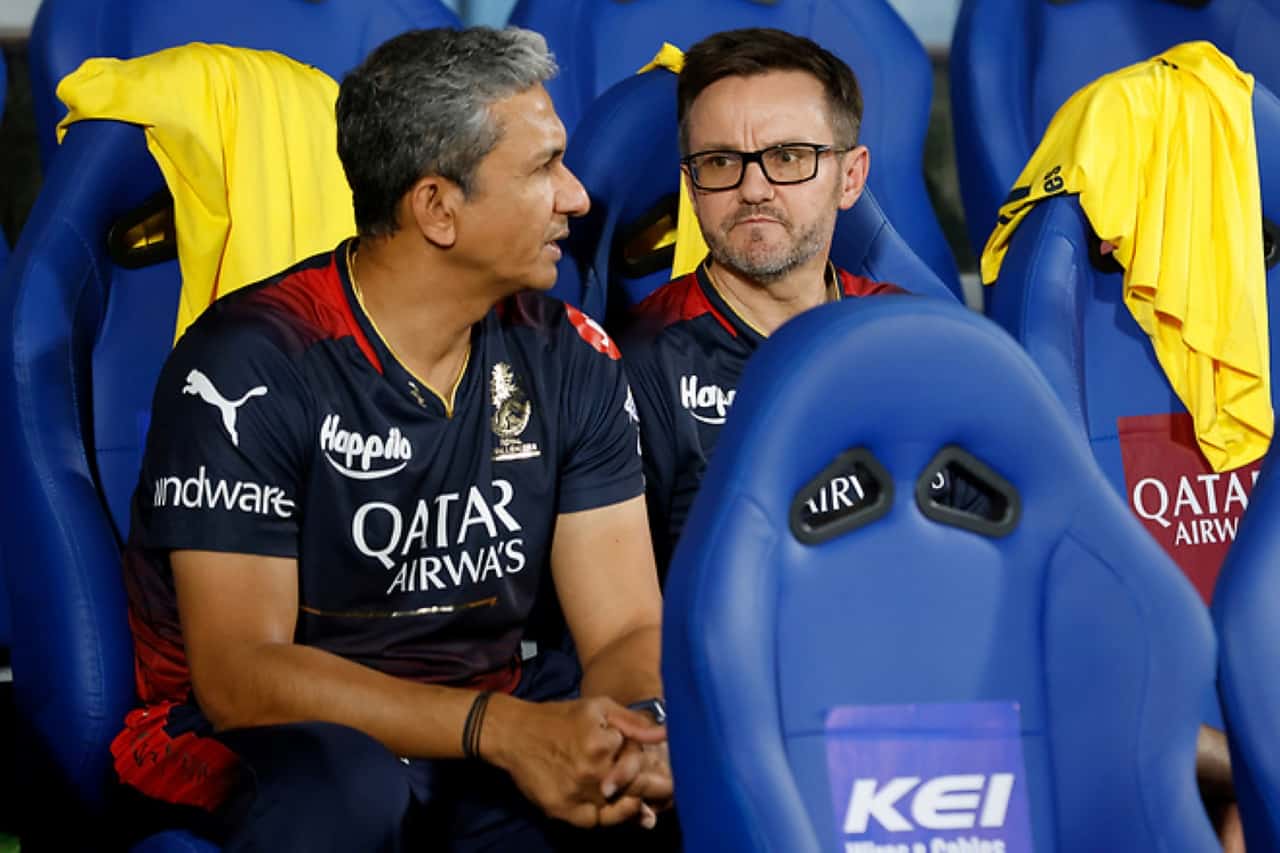 Sanjay Bangar & Mike Hesson | Source: BCCI/IPL
Royal Challengers Bangalore (RCB) are planning a major overhaul of their backroom staff for the upcoming Indian Premier League (IPL) 2024 season.
According to recent reports from the Indian Express, the team have officially ended their association with Mike Hesson and Sanjay Bangar.
Royal Challengers Bangalore, who are yet to clinch their first IPL title, endured a tough season in IPL 2023, with only seven victories out of 14 matches, falling short of the playoffs.
Moreover, there have been no reports suggesting any ongoing negotiations with other players for coaching roles or staff positions at RCB, and it remains unclear whether Adam Griffith will continue as their bowling coach.
Meanwhile, the Lucknow Super Giants, who made it to the playoffs for two seasons in a row, have recently bid farewell to Andy Flower and announced the appointment of Justin Langer, the former Australian cricketer, as their new head coach.
The question now arises as to whether Royal Challengers Bangalore will reach out to Andy Flower, a highly accomplished head coach, and approach him to take up the role of their head coach. His proven track record makes him an intriguing choice for the position.