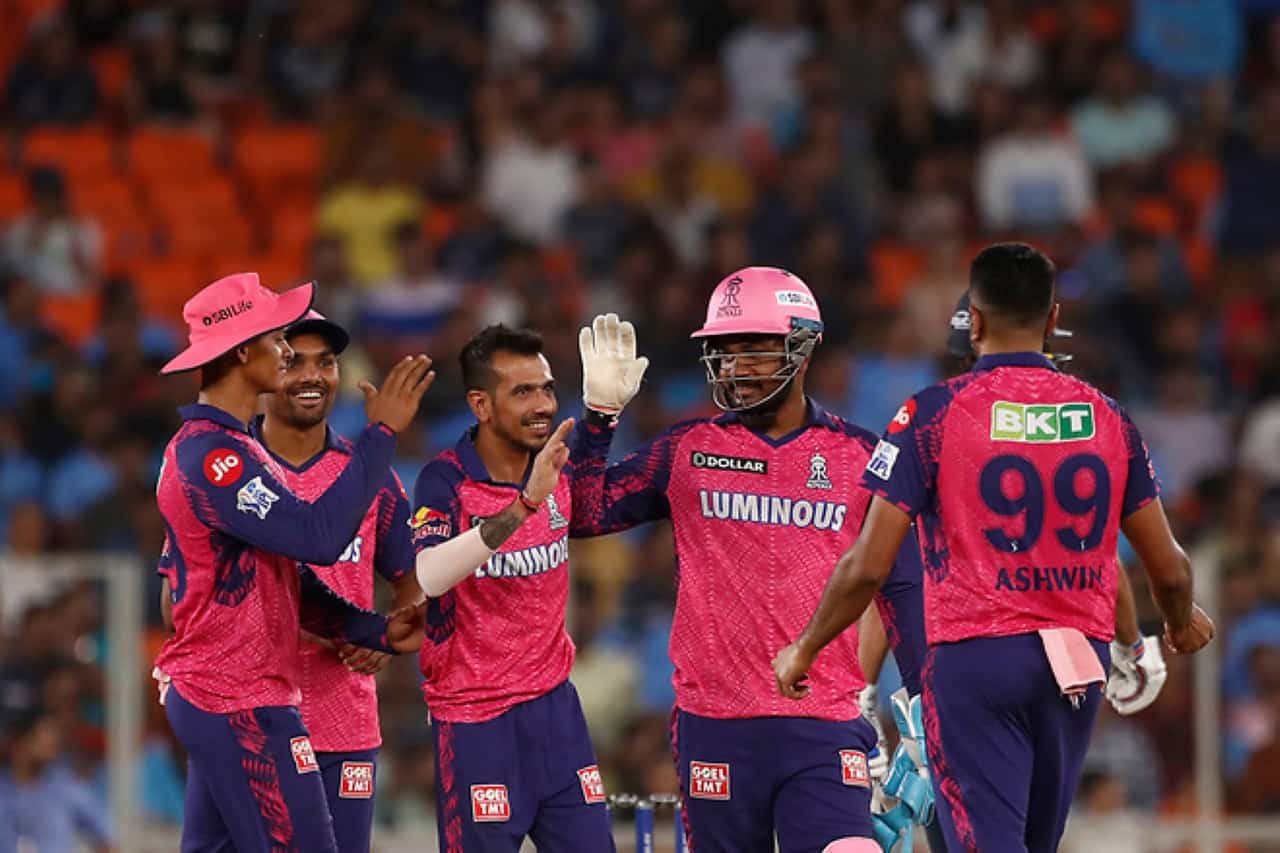 Rajasthan Royals | Source: BCCI/IPL
Rajasthan Royals began their Indian Premier League (IPL) 2023 campaign with a flourish, but their performance has since slowed down, leaving them at the fifth position on the points table. With only five wins from 11 matches, they face a tough fight against the other teams to make it into the top four.
The Royals had a phenomenal showing in the last season of the IPL as well, making it to the finals but ultimately losing to Gujarat Titans. One of the major factors contributing to their success was the exceptional form of their players and the captaincy of 'cool-minded' Sanju Samson.
Even in the ongoing season of IPL, Samson has been a picture of serenity and composure, making some tough decisions that didn't always work out, but taking them in stride nonetheless. His ability to stay cool under pressure has impressed former South African cricketer Graeme Swann, who has dubbed him a young MS Dhoni.
Here's what Swann said:
"What I love about Sanju is, like I said, in the five or six years that I have been covering the IPL, he has become more and more of a leader and a consistent senior player that his talent beckoned and destined him to be. Let's face it: four or five years ago, everyone knew how good he was, but he would easily go six to seven games doing nothing and then have a brilliant knock."
"I think now he's almost Mr. Dependable for Rajasthan. And he's very calm; he's very assured; he is like a young MS Dhoni; I think with his captaincy. He doesn't lose his calm, he doesn't lose his cool, and he knows what is going on and reads the game well."
Rajasthan Royals will take on Kolkata Knight Riders in the 56th match of the Indian Premier League (IPL) 2023 on Thursday, May 11 at Eden Gardens, Kolkata. If they manage to win, they will climb up to the third spot on the points table.