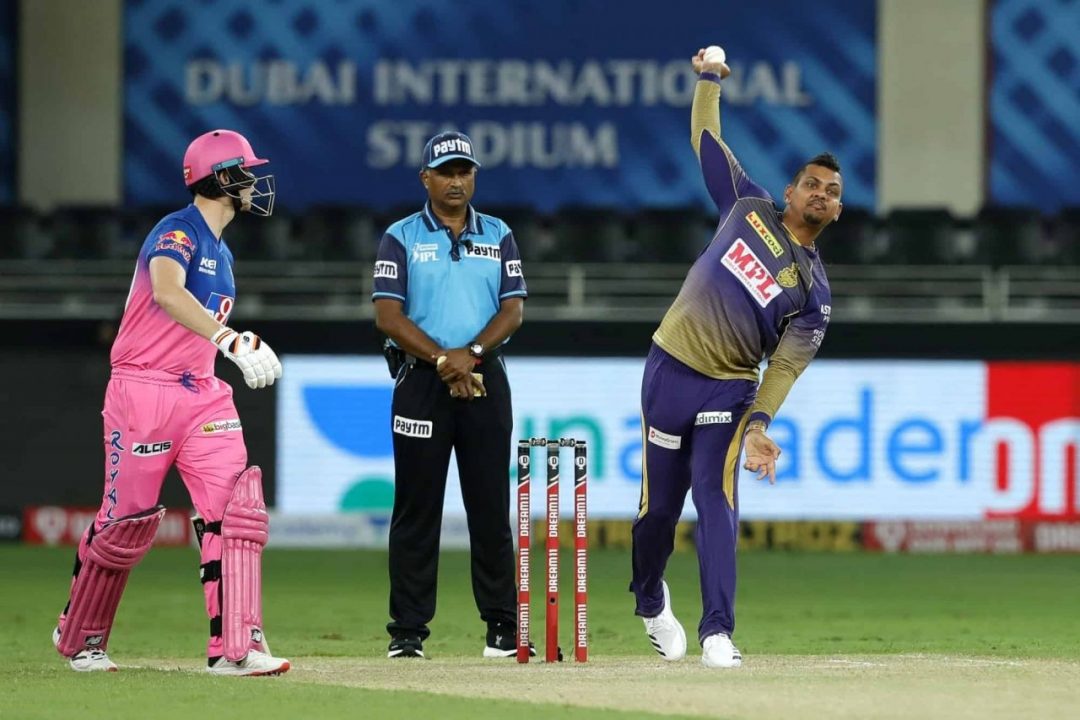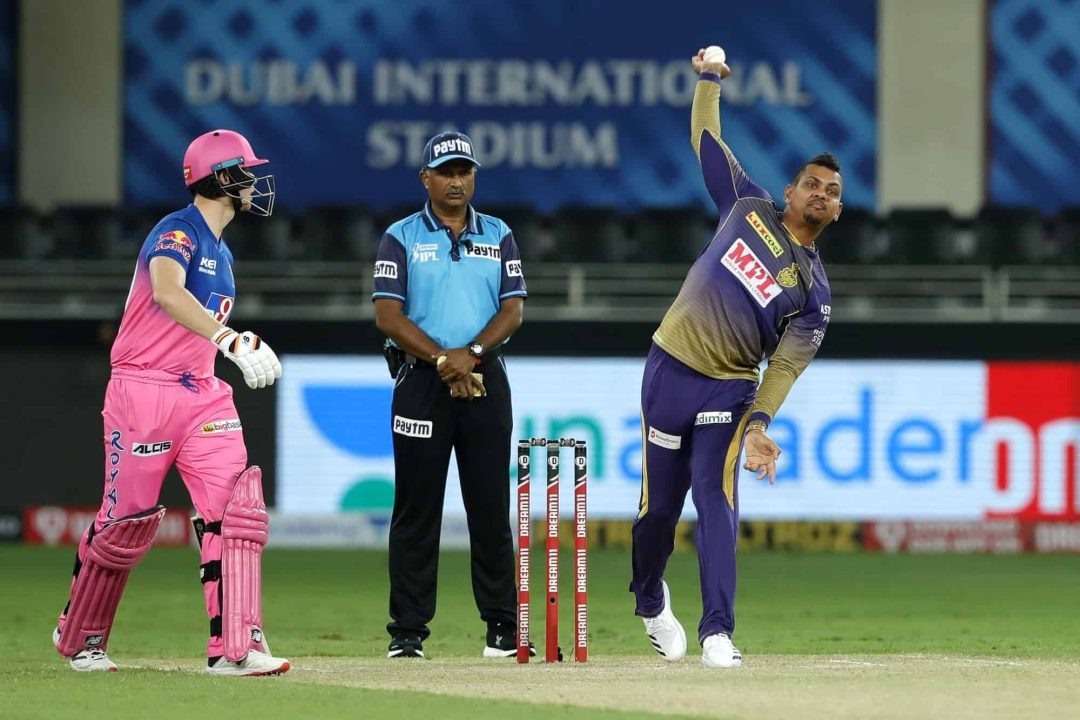 Kolkata Knight Riders (KKR) veteran Sunil Narine has been reported for his suspected bowling action against Kings XI Punjab (KXIP) on Saturday. The West Indies spinner had a major role in the KKR's 2 run victory as he had taken two major wickets of Nicholas Pooran and Mandeep Singh.
But soon after the game ended, he received a massive setback regarding his suspicious bowling action.
According to the official release from the IPL, the on-field umpires reported his bowling action in the match against Kings XI Punjab on Saturday. Sunil Narine will continue to bowl further but will suspend from bowling in IPL 2020 if he will repeat it one more time.
"The report was made by the on-field umpires according to the IPL's Suspected Illegal Bowling Action Policy, Narine will be placed on the Warning List and is permitted to continue to bowl in the tournament," the IPL release stated.
This is not his first time. Narine is facing such a situation since 2014. He has had problems with his bowling action since 2014. In 2014, he was reported twice in the now-defunct Champions League tournament. This is the reason behind his unavailability in the 2015 World Cup.
The West Indies spinner was also reported in the IPL-2015 but was received just a warning from the BCCI. After this, he was suspended from bowling in November that year after being reported during an ODI in Sri Lanka.
The right-arm spinner had to work on his bowling action to get the permission for bowling again but in March 2018, he was again reported during the Pakistan Super League.