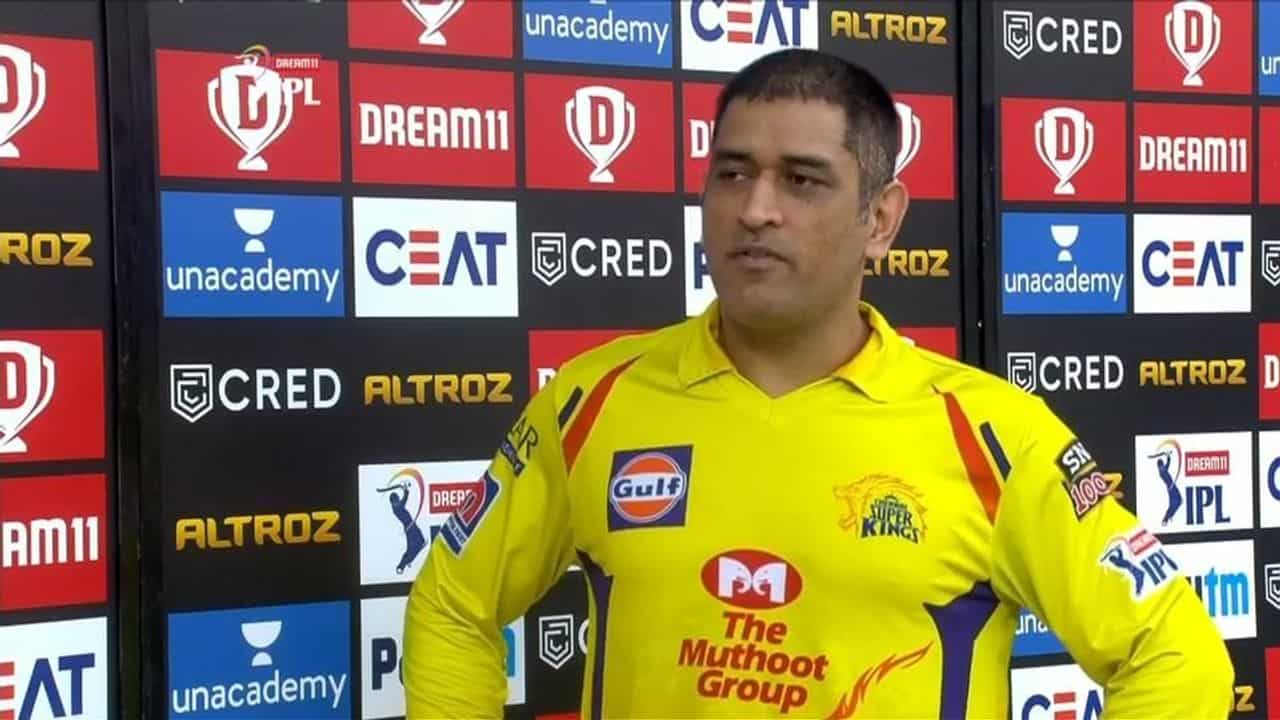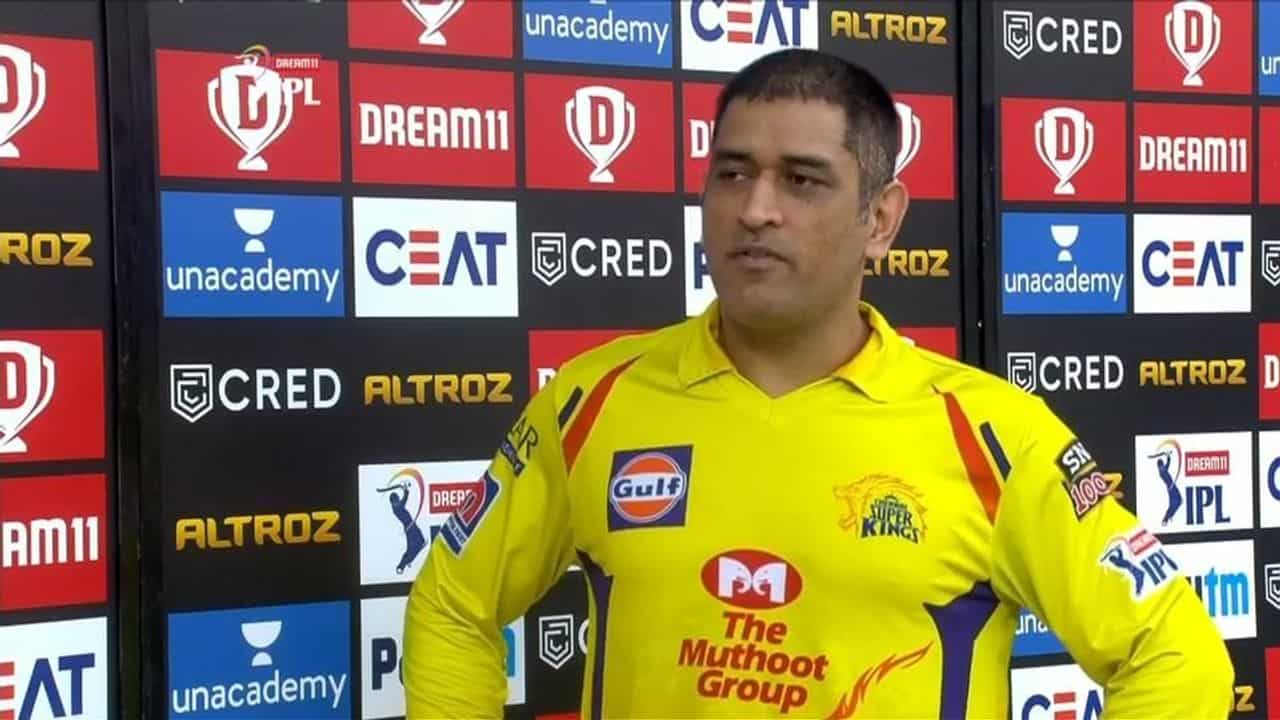 In the 44th match of the 13th season of the Dubai Indian Premier League (IPL), MS Dhoni-led Chennai Super Kings defeated Royal Challengers Bangalore by 8 wickets.
RCB won the toss and decided to bat first. Batting first, Bangalore scored 145 for 6 thanks to Virat Kohli's half-century in the match. In reply, Chennai achieved the target in just 18.4 overs, thanks to Ruturaj's half-century. Ruturaj Gaikwad remained unbeaten on 65 off 51 balls with 4 fours and 3 sixes, while captain Mahendra Singh Dhoni scored an unbeaten 19 in 21 balls with the help of 3 fours.
Royal Challengers Bangalore, on the other hand, still have 14 points after the loss and remains third in the points table.
Virat Kohli smashed a half-century and spent enough time at the crease with AB de Villiers, but despite this, the Royal Challengers Bangalore (RCB) couldn't provide a good total to the team. They managed to score only 145 runs in allotted 20 overs. Kohli played 43 balls and scored 50 runs with the help of one four and a six. De Villiers was able to score 39 runs off 36 balls with the help of four fours.
These two shared an 82-run partnership for the third wicket. RCB scored only 20 runs in the last three overs and lost four wickets in the meantime. For Chennai, Sam Curran took three for 19 in three overs while Deepak Chahar took two wickets for 31 runs in four overs.
Aaron Finch (15 off 11 balls) and Devdutt Padikkal (22 off 21 balls) added 31 runs for the first wicket and again failed to make an impact.
Winning skipper, MS Dhoni's Reaction:
"This was one of the perfect games. Everything went to plan. The execution was there and we were able to pick wickets regularly to restrict them to a total that's slightly below par on a wicket like this. A lot depends on how the players are performing and how the wicket is. This was definitely on the slower side and the spinners have done a very good job. In the middle overs, we have struggled to take wickets. In the games we have gone for runs, it was big in the death overs. That could be one of the reasons why we didn't do well this season. We haven't been consistent with the bat, today the start was very good. Rutu (Gaikwad) played really well, backed himself to play the shots that he would play than worry about big shots. Smiling does make a difference. You do quite a few things, show a bit more emotion (on the happier side) so that the guys feel a bit more confident and relaxed. If you don't do well, it does hurt and so you amplify a few emotions so that the guys don't leave the games. We don't really have a chance to make it to the play-offs, leave the mathematical part of it. But three, three and a half hours out there can get really painful. You have to tell them – let's go out there and give it your best shot and enjoy the game whatever the result might be. If you aren't out there enjoying, it becomes very painful. But the boys have always given their 100%. If we had seen this (on Ruturaj performing well) in the second or the third game we could have got a glimpse. But this year has been tough on Rutu as well. He batted in Chennai, then Covid, the extra quarantine took precious time away from him. Even in the last game you saw, it happens in cricket, you face the best bowlers and you nick one. You have to help yourself, and when you are out there you have to fight it out with your mind. I felt he did really well after the first single he took and the first hit; he kept getting more and more comfortable with himself."
Losing Captain Virat Kohli's Reaction:
"What you saw in the second innings wasn't a true representation of how the pitch was. They bowled stump to stump. I don't think we got a ball to drive when we batted. Their spinners kept it tight too. 140+ is a competitive total on that pitch, we were targetting 150. I thought we still could have bowled change of pace and the odd bouncer. We weren't expressive enough. We let batsmen dictate stuff. You have to be prepared on a given day to do well. All sides have good players, it's about how you come out onto the park on that particular day. We are playing really good cricket and you have to accept you will lose games here and there."
Player of the Match, Ruturaj Gaikwad's Reaction:
"It feels good, and to win the game for the team and stay not-out till the end, more importantly, feels better than the personal milestone. It was tough for me, quarantining for a lot more days compared to the other guys. Everyone was with me – my friends, family. I was practising well and I knew one good knock was just around the corner. Unfortunately just got out in three matches, but the management supported me including Mahi Bhai. The wicket was slow. I was proactive out there, calculating which bowler to target and whom to not, and it worked out well for me."