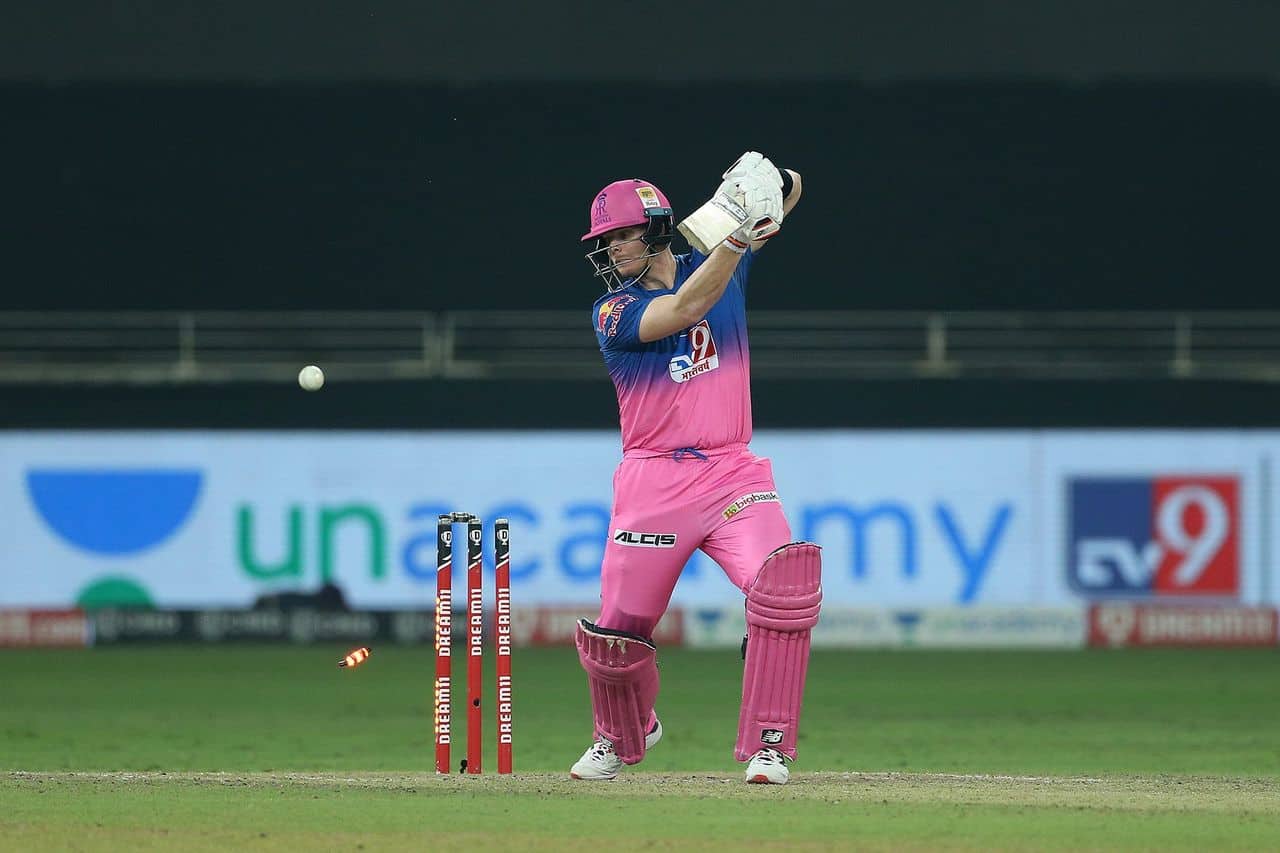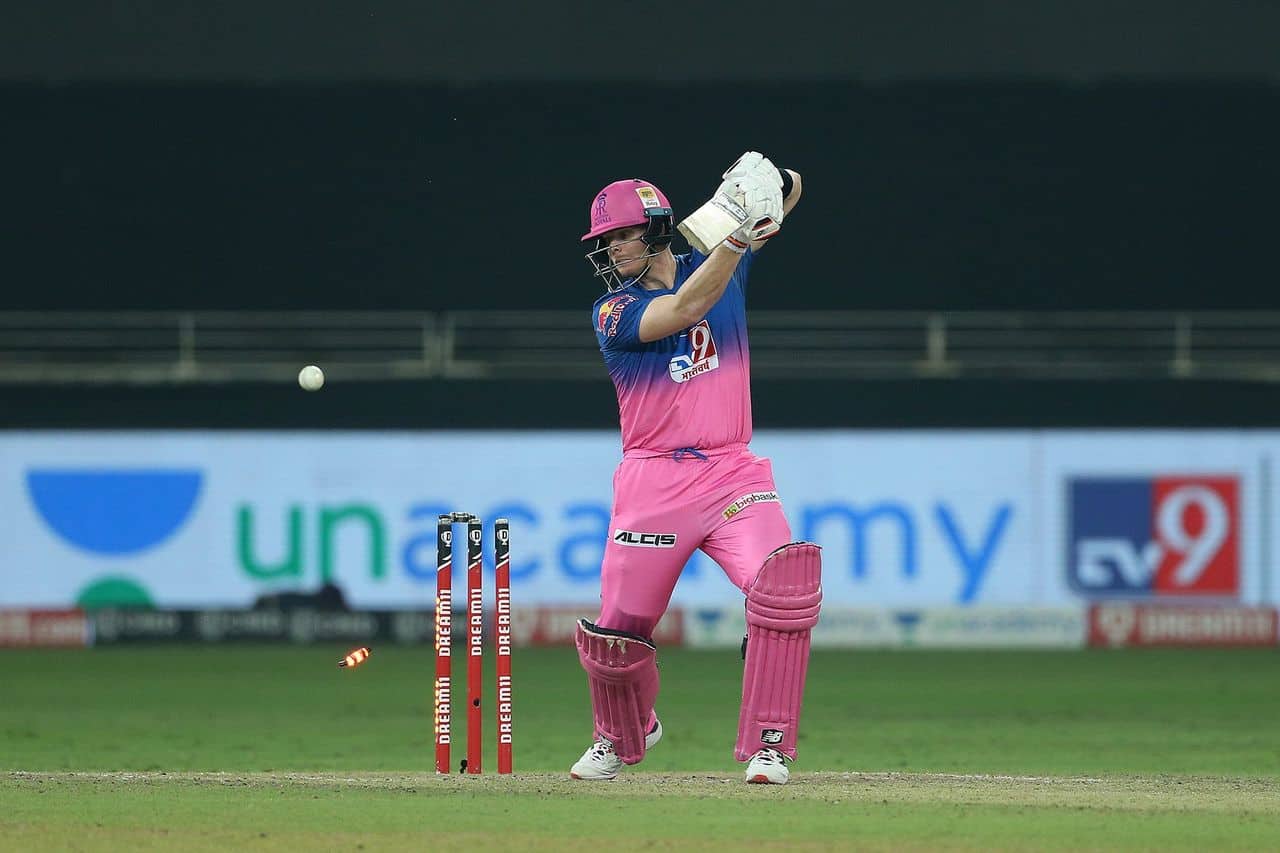 KKR vs RR: The 54th match of the 13th edition of the Indian Premier League was played between Kolkata Knight Riders and Rajasthan Royals in Dubai.
Earlier in this match, RR captain Steve Smith won the toss and decided to bowl first. Batting first, Kolkata Knight Riders posted 191 runs on the scoreboard, losing 6 wickets in 20 overs, thanks to the half-century of Captain Morgan.
Chasing 192, Rajasthan Royals were able to score only 131 runs for 9 wickets. The team had to pull out of the tournament with a big 60-run defeat.
Kolkata Knight Riders' Inning:
Kolkata Knight Riders got off to bat first after losing the toss and got the first blow on the second ball of the innings when Nitish Rana was caught by Sanju Samson off Jofra Archer without opening the account. Rajasthan's second success was given by Rahul Tewatia, who got Shubman Gill caught by Jos Buttler for 32 runs. KKR lost their third wicket in the form of Sunil Narine, who was dismissed by Tewatia.
KKR got their fourth blow in the form of Rahul Tripathi, who scored 39 runs, caught by Robin Uthappa off Shreyas Gopal. Kolkata received the fifth blow in the form of Dinesh Karthik, who was dismissed without opening the account on the first ball.
Andre Russell was caught by Kartik Tyagi at the hands of Miller. Russell was dismissed for 25 runs 11. Pat Cummins was also dismissed by Kartik Tyagi for 15 runs. Eoin Morgan returned unbeaten after scoring 68 runs in 35 balls and Kamlesh Nagerkoti scoring one run.
Rajasthan Royals Inning:
The first blow to Rajasthan was given by Pat Cummins as he got opener batsman Robin Uthappa caught by Kamlesh Nagerkoti for 6 runs. Pat Cummins took Rajasthan's second wicket and got Ben Stokes caught at 18 by Dinesh Karthik. Steve Smith was also dismissed by Pat Cummins and this was his third wicket. Smith scored just 4 runs in this match.
Sanju Samson was out for a single and was dismissed by Shivam Mavi. Cummins got his fourth success in the form of Riyan Parag. Jos Buttler was dismissed for 35 runs. Rahul Tewatia scored 31 and was dismissed by Varun Chakravarthy. Jofra Archer was dismissed by Shivam Mavi to give Rajasthan the eighth blow. Shivam Mavi also caught and bold Kartik Tyagi to give RR their ninth blow.
Winning Skipper, Eoin Morgan's Reaction:
"I thought 191 was a par score. I think every batsman who came back said the wicket was beautiful to bat on. And the dew came in much earlier than expected, so no real advantage for them. We were out there to play a free-flowing aggressive game anyway. That was the only way. Regardless of the dew. One thing was Dre Russ back in. That takes out conditions from the equation. We were prepared to take more risks when we batted. Having spent a bit of time out there in the middle, the hard length was the good length to bowl. Which is what we did. Keep it as simple as possible regardless of how the Royals came at us. Shivam Mavi coming back was special, and Pat Cummins obviously. Winning the game was all about taking wickets, especially early. So having that aggressive mindset was important for us. I was aware of 111 and the other one was 132. So we have kept the other milestone. I don't think we could have done any more today. Whatever happens from here on is in the hands of cricketing gods. I do watch other cricket provided it doesn't come in the way of family time or golf."
Losing skipper, Steve Smith's Reaction:
"I thought it was around 180 wicket. There was a bit of dew. Losing four in the Powerplay, it was always going to be tough from there. Cummins bowled nice lengths, made us play some good shots. We got off to a flier, but then we lost wickets in a clump. Unfortunate way to end. We started off really well, won the last two before this one. In the middle, we lost our way. Our batters, the top four or five didn't take responsibility perhaps. A couple of real positives. Jofra has been exceptional pretty much every game. Tewatia obviously has pulled a few out of the hat throughout the tournament. He has bowled exceptionally well throughout the tournament. Not enough support for them."
Player of the Match, Pat Cummins' Reaction:
"Ongoing for 19 in the first over – A lot goes through your mind. First few balls weren't great. As long as you go back to bowling your best balls, it's alright. Top of off is always that area for me, there was a bit early in there with the new ball. So, I was trying to get as many in there as I can. Not really, don't think I expected to get all wickets like that. Some days you bowl well and don't get lucky, some days you get a bit of luck as well. Today, everything fell into place. I guess early on in the season, I put a lot of pressure on myself. As the tournament has gone on, I've got better and better. You're always learning."