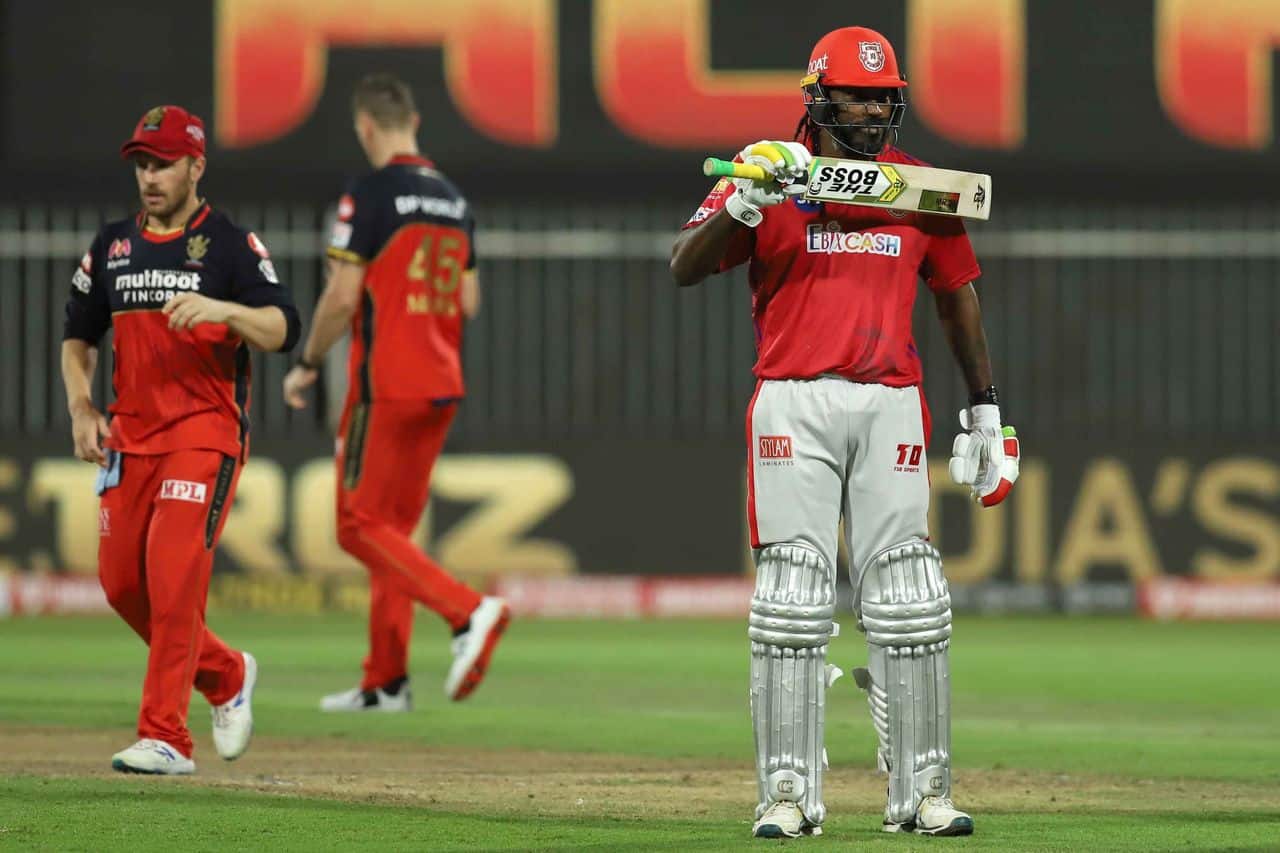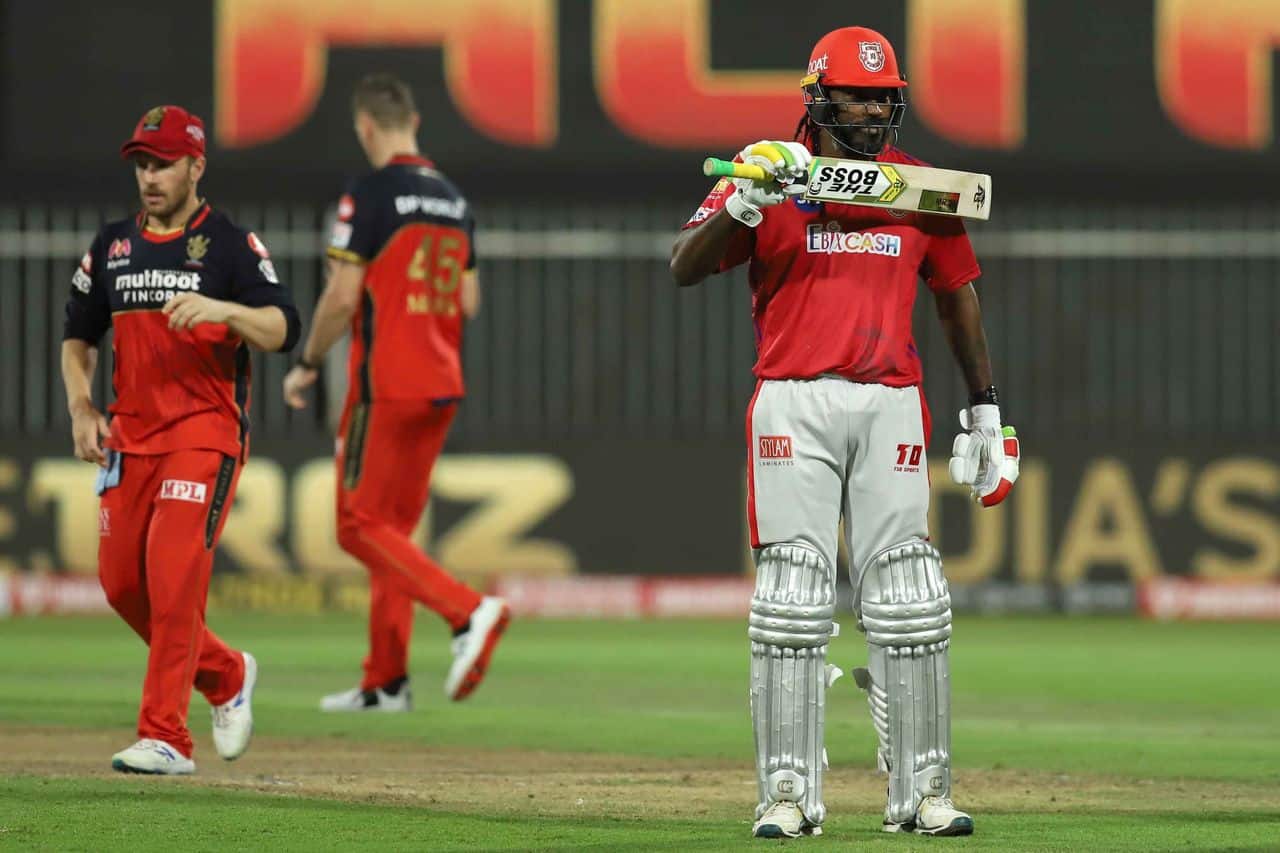 Kings XI Punjab's (KXIP) explosive opener Chris Gayle finally played his first match in the 13th season of the Indian Premier League (IPL). After sitting out of the team in 7 matches, the team management finally fielded Gayle against Royal Challengers Bangalore (RCB). He played the match not as an opening but as a middle-order batsman and made a brilliant half-century to lead the team to victory.
Chris Gayle finally made his debut in the IPL 2020 after a long wait. In the first match, he played the match-winning innings, he scored 53 runs with the help of 5 sixes and 1 four.
Gayle also completed his 4500-run mark in the IPL, he became the 8th player to achieve this feat in IPL.
How Can I be Nervous: Chris Gayle
In the post-match presentation, on asking if he was nervous before the match, Chris Gayle clearly said he is the 'Universe Boss' and he can not be nervous.
"Not really. Come on man, it is the Universe Boss batting, how can I be nervous. I might give you a heart attack, I thought I had it in the bag but stranger things have happened in cricket," said Gayle.
Can Make Myself Available For 2021: Chris Gayle
Expressing his joy after performing so well in his debut match, he said now he can make himself available for 2021.
"It was a good innings, first in IPL and now I can make myself available for 2021. I can get out of the bubble now and go. It was very sticky and I thought it was better in the second innings, it was difficult for the team batting first and we got the better part of the pitch," he added.
Don't Like Being on The Bench: Chris Gayle
It was his first match of IPL 2020 as the team didn't select him in the playing 11 before in the 7 matches, Gayle said he don't like being on the bench. He also added that he is getting fitter day by day.
"The team asked me to do a job and I deliver, openers have been batting well and we didn't want to trouble that, Mayank and the captain have given us some good starts right through, the win was more important for the team. I thought it was important to keep fit, I don't like being on the bench but I was enjoying it and apart from the sickness I have been getting fitter," he concluded.