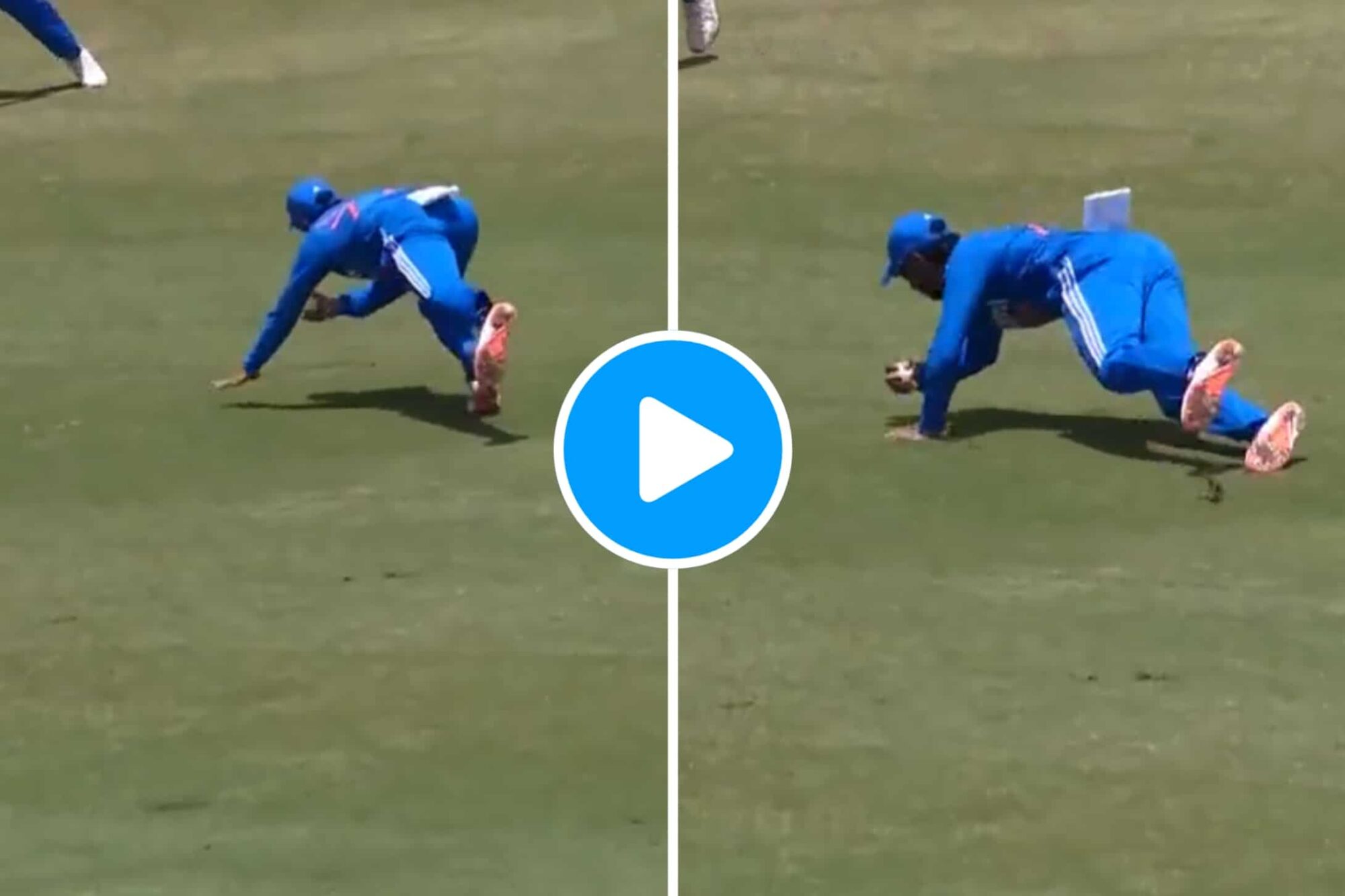 Tilak Varma Spectacular Catch on Debut | Source: Twitter
Tilak Varma, the debutant, announces his arrival with a breathtaking catch for India in the first T20I against West Indies at Brian Lara Stadium, Trinidad.
It all happened in the first innings' 7.3rd over when Kuldeep Yadav enticed Johnson Charles to attempt a magnificent slog sweep into the leg side.
Initially, it seemed the ball would find no takers, but debutant Tilak Varma had a different plan. With lightning speed, he sprinted from deep mid-wicket, covered a considerable distance, and pulled off a sensational diving catch to secure the ball.
Watch Video: