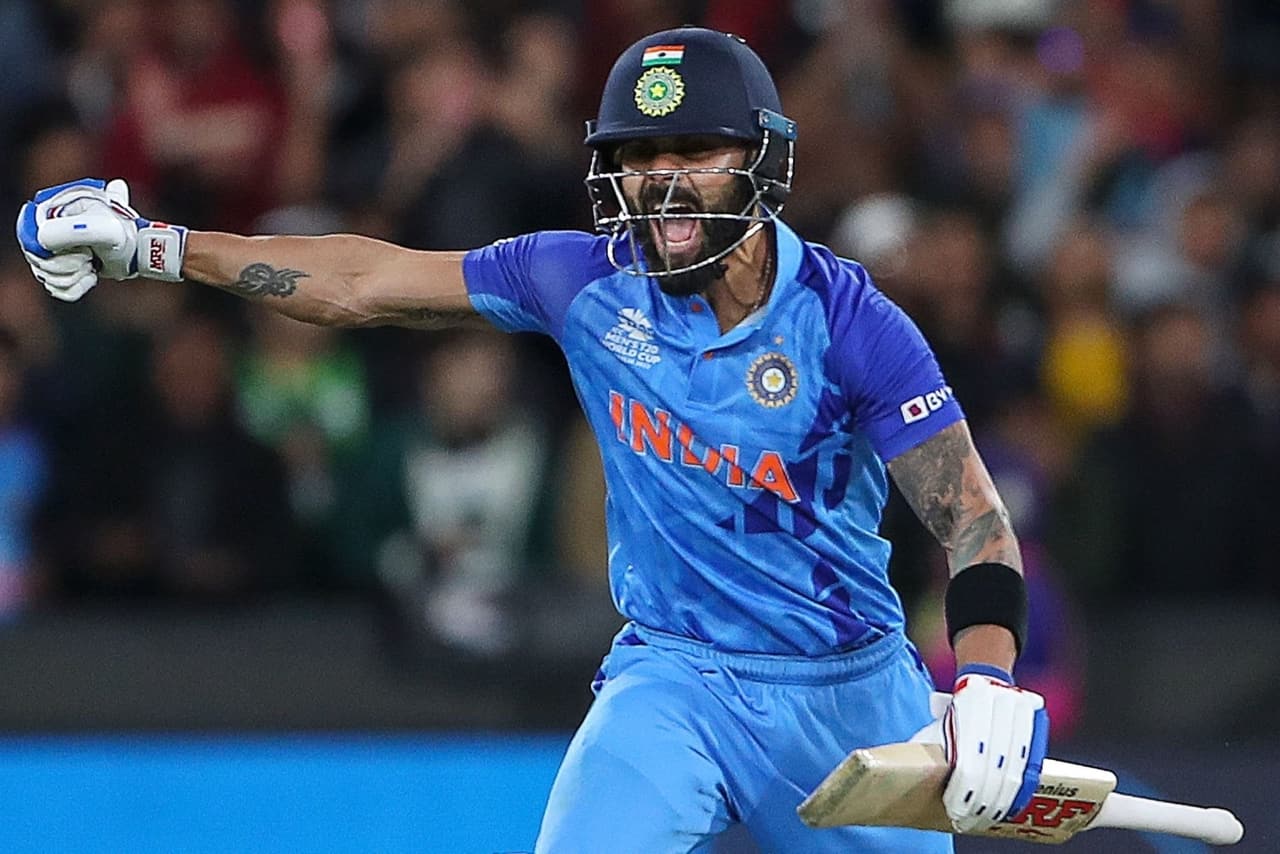 Virat Kohli | Source: Twitter
India's veteran all-rounder Ravichandran Ashwin recalled the conversation he shared with Virat Kohli when both were batting during India's thrilling win against Pakistan in the 2022 T20 World Cup at the Melbourne Cricket Ground (MCG).
The Men in Blue went on to register a phenomenal four-wicket win over Pakistan in the Super 12 clash of the marquee event, courtesy of Kohli's iconic unbeaten 82-run knock and R Ashwin's tactical and significant contribution.
In a conversation with the International Cricket Council (ICC), Ashwin recalled the incredible win over their arch-rival. The off-spinner revealed that he was a bit frustrated towards the keeper-batter, Dinesh Karthik, for landing him in a tricky situation when he arrived at the crease.
Ashwin also revealed that Kohli, who was there with him at the crease gave him seven options to play the final ball, and he was thinking that he wouldn't be batting at number eight if he was capable of pulling off all such shots.
The 36-year-old further added that as he looked into Kohli's eyes, he couldn't help but feel that the former captain was possessed.
"I was cursing Dinesh Karthik for asking me to do a tougher job. Virat just gave me like seven options to play off that one ball. If I was only capable of all those shots, I wouldn't be batting at number eight. I looked at Virat and his eyes seemed like he was possessed. and I said okay he is on another planet and let me come back to Earth," Ashwin said.
That game was meant to be finished by me: R Ashwin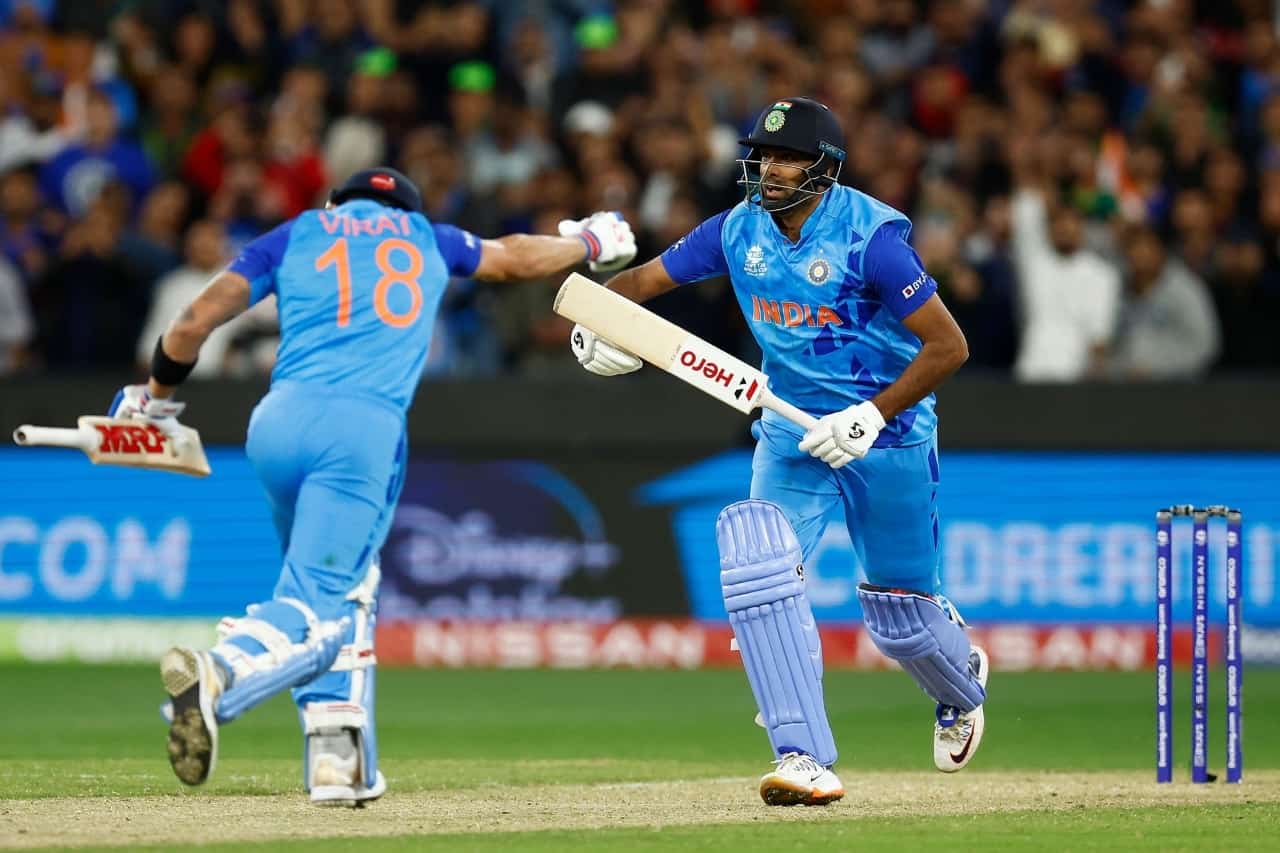 Reflecting on the final few deliveries of the match, Ashwin revealed when Nawaz delivered that wide ball, he knew that India finally had a firm grip on the match and that brought positivity in him.
Ashwin also showered praise on Kohli for his sublime innings, describing it as one of the most spectacular matches he had ever witnessed or had the privilege to be a part of.
"The moment he [Nawaz] bowled a wide I knew I won the contest. So that's where I brought my positivity from. Every time I see the video on social media I think about what if the ball had just gripped and hit my pad. I just felt that the game was meant to be finished by me. Honestly terrific innings by Virat and yeah it's one of the better games I have watched and been a part of," Ashwin concluded.