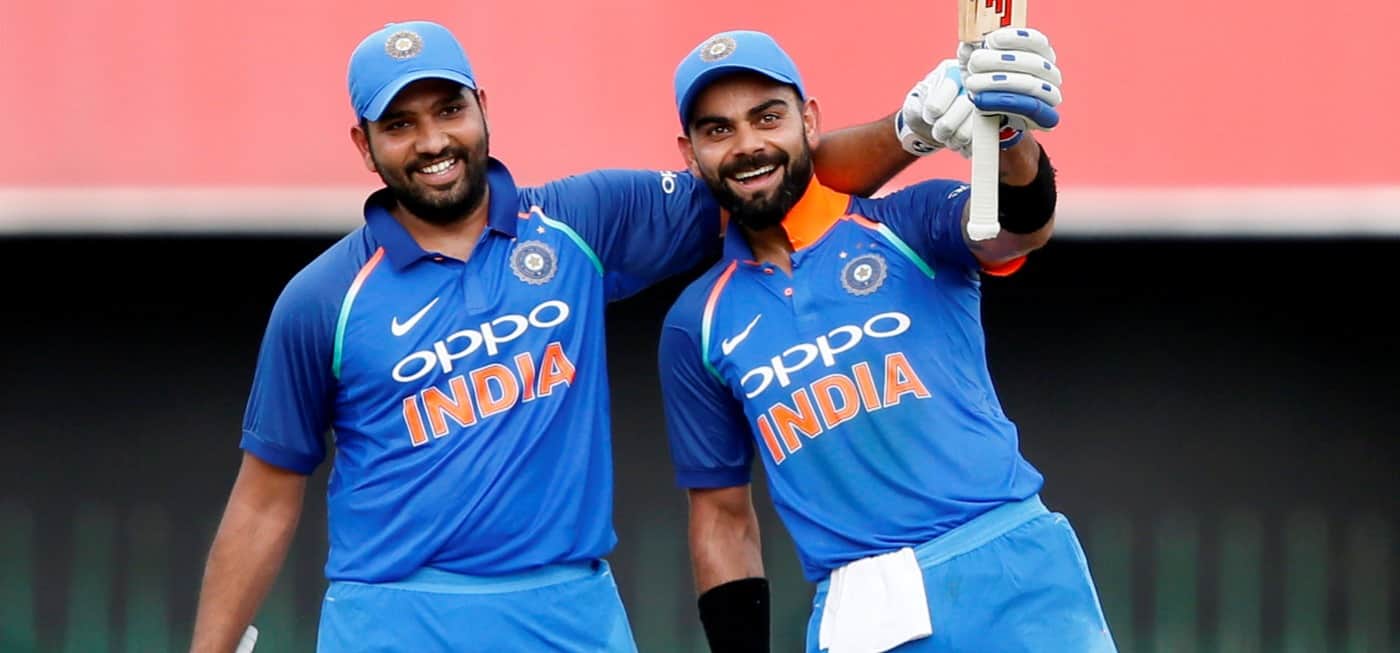 Rohit Sharma & Virat Kohli | Source: Twitter
The head coach of the Indian cricket team, Rahul Dravid, has revealed that the decision to omit Virat Kohli and Rohit Sharma from the upcoming T20I series against New Zealand is simply a matter of giving them a well-deserved rest.
There have been rumours circulating that Hardik Pandya may be taking over as the regular T20 captain. Earlier he led India to 2-1 series win over Sri Lanka and has been named as captain for the upcoming matches against New Zealand, starting Friday.
Speaking ahead of the final ODI, Dravid conceded that they are currently focused on the World Test Championship and the Border-Gavaskar Trophy. He also said that they will prioritise ODIs this year, given the 50-Overs World Cup scheduled to be played later this year in October.
---
Rahul Dravid's Statement Virat Kohli & Rohit Sharma's T20 Omission:
"We need to give certain priorities to certain white-ball tournaments due to the amount of cricket that we're playing. The Border-Gavaskar Trophy and the World Test Championship are very important for us. There are certain white-ball tournaments that we have to prioritise."
We Have to Prioritise Certain Formats: Rahul Dravid
India will host Australia for four Tests starting February 9, followed by three ODI matches. Dravid further stated that once the series against New Zealand is finished, both Virat Kohli and Rohit Sharma will be given a break in order for them to be at their best for the upcoming series against Australia.
"The priority after the T20 World Cup has been these six games and Virat has played all these six games. He will get a break, along with Rohit and a few other guys in the next week so that they come refreshed on the 2nd for a good one week camp before we play Australia. So we just have to prioritise certain formats."