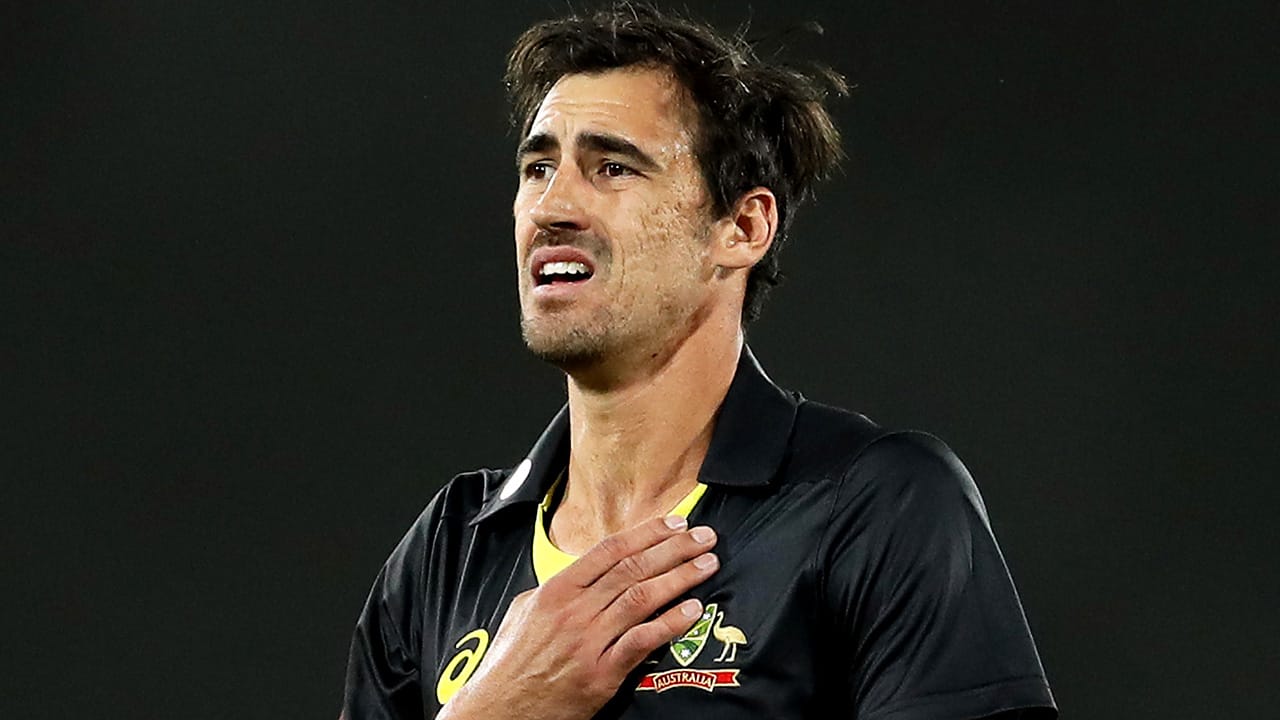 Mitchell Starc | Source: Twitter
Australia fast bowler Mitchell Starc has ruled out of the two remaining matches of 3-match T20I series against India. On Sunday, he has got permission to withdraw from the T20I series due to a family illness, the International Cricket Council informed just hours before the 2nd T20I against India.
Mitchell Starc had also missed the final ODI in Canberra on December 2 with rib soreness. In the first T20 International against India in Canberra, he bagged 2 wickets for 34 runs.
"There is nothing in the world more important than family and in this case, Mitch is no exception," said Justin Langer, the Australian men's team Head Coach.
"We will give Mitch all the time he needs and welcome him back into the squad with open arms whenever he feels the time is right for him and his family," Langer added.
"We know he's a great bowler. The amount of times he's got us out of jail in one-day cricket, T20 cricket he's a got a few credits, don't worry about that.
"A few boys still owe him a couple of beers I reckon for some handy work that he's mopped up," Finch said last Sunday.
Australia will lock horns with India in the second T20I in Sydney on December 6. The visitors lead the 3-match series 1-0 after beating the hosts by 13 runs in the series opener.
It is worth mentioning that there has been no update on whether Starc will be available for the first Test between Australia and India which will commence in Adelaide from December 17.
As far as Starc's replacement for the last two T20Is in Sydney is concerned, Australia hasn't announced any replacement because of the presence of Daniel Sams and Andrew Tye in the squad.