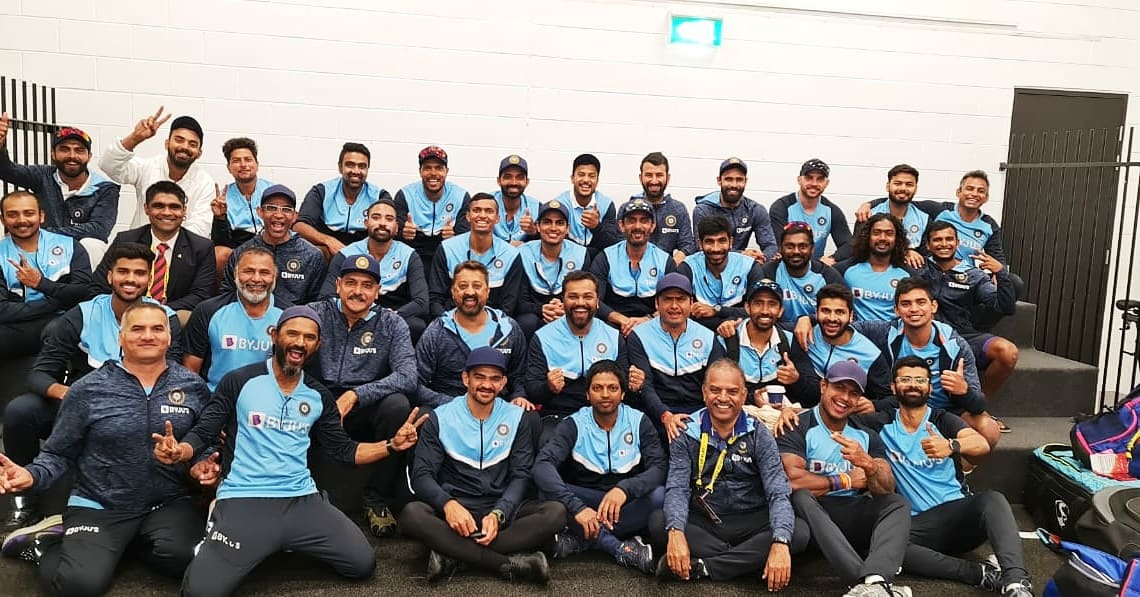 Indian Team | Source: Twitter
The Board of Control for Cricket in India (BCCI) on Monday announced that all the members of the Indian cricket team underwent RT-PCR tests with everyone returning a negative result.
Amid an investigation into a potential biosecurity protocols breach after five India players, Rohit Sharma, Prithvi Shaw, Rishabh Pant, Shubman Gill and Navdeep Saini had gone to a restaurant in Melbourne, the news of all the members testing negative came as a big relief.
"Playing members of the Indian Cricket Team and support staff underwent an RT-PCR Test for Covid-19 on January 3, 2021. All tests have returned negative results," the BCCI said.
The players and support staff have been embroiled in controversy ever since five of its members – Rohit Sharma, Prithvi Shaw, Shubman Gill, Navdeep Saini and Rishabh Pant – were accused of breaking the bio-bubble after they were pictured having food indoors at a restaurant in Melbourne on New Year's Day, which is against the protocols set in place by Cricket Australia for this series.
The fan claimed to have paid the bill of the Indian players at the restaurant also adding that he had hugged Pant. However, he put out a clarification tweet the next day, saying:
"Pant never hugged me it was all said in excitement we maintained social distance all thru Apologies for miscommunication."
A Cricket Australia (CA) spokesman said Australia's players and staff had also been cleared after tests on Sunday. Both teams will be arriving in Sydney on Monday to play the New Year's Test match which is scheduled to start on January 7 at the Sydney Cricket Ground (SCG).