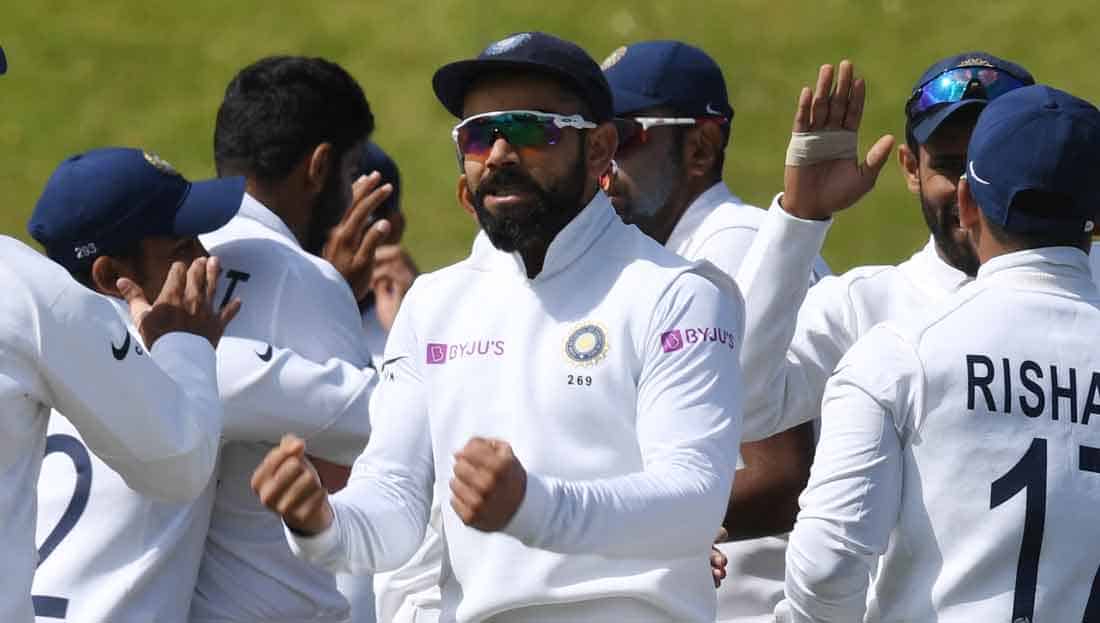 Indian Cricket team | Image: Twitter
The most-awaited clash between India and Australia is just a few days away. Excitement among all the cricket fraternity and fans is at a peak. India is scheduled to play three ODIs, as many T20Is and Four Test matches against the hosts Australia.
India captain Virat Kohli will play an only first Test match in Adelaide and will not be a part of last three test matches as he will fly back to India to be with his wife Anushka Sharma who is going to give birth to their first child in January.
Meanwhile, many cricket experts and analysts are coming forward with their views on the veteran's absence in the Test match. While many consider it as an opportunity for other players, many are seeing it as a loss for the Indian side.
India Was Really Good Here Last Time: Ricky Ponting
Former Australia captain Ricky Ponting believes that Kohli absence will be a great blow for the Indian side. He further said that Kohli's absence will hurt Team India as Steve Smith and David Warner's absence was felt in the 2018-19 Border Gavaskar Trophy.
"The one thing we haven't spoken enough about is yes India were really good here last time, but with those guys (Smith and Warner) missing at the top of the order, that leaves a big gap in any team," Ponting told cricket.com.au.
Virat Kohli's Absence Will Put Extra Pressure On Rahane: Ricky Ponting
He further said the with Virat Kohli, not being around in last three Test matches, every player will feel kind of pressure. He also feels that Ajinkya Rahane, who will take over the captaincy, will put extra pressure on him.
"India will feel that without Kohli there (for three Tests), for his batting and leadership, that'll put all sorts of pressure on different players. You'd think (Ajinkya) Rahane will take over the captaincy, which will put extra pressure on him, and they've got to find someone to bat at that really important No.4 spot.
Who's Going to Open, Who'll Bat at Four: Ricky Ponting
Speaking more on Kohli's absence, Ponting said that it's not just his absence that will hurt the Indian side, it's their batting line up that would bother the team. The World Cup-winning captain reckons that while Australia's selection issues are talked about, it won't be any easier for Team India.
"I don't think they'll be clear in their own mind, even now, what their batting order will look like for the first Test. Who's going to open, who'll bat at four when Kohli goes? The questions that are being asked around Australia with Pucovski and Green, I think India has got a few more questions to answer," Ponting added.
"(Fast bowlers) Mohammad Shami, Jasprit Bumrah will it be Ishant Sharma, with it be Umesh Yadav, will it be a young guy like Navdeep Saini or Mohammad Siraj? They've got a lot of questions to ask as well. And which spinner? They've got a few spinners in their squad and they've got to figure out which one to pick for the pink-ball game in Adelaide."