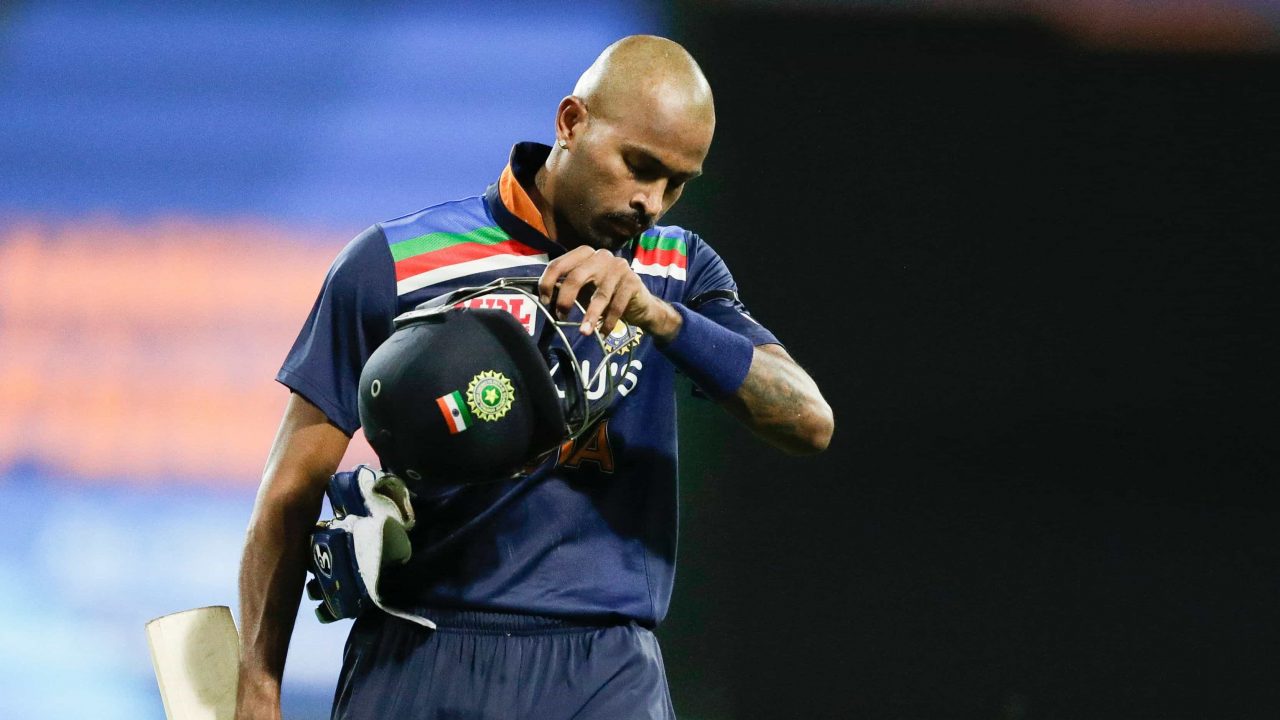 Hardik Pandya | Image: Twitter
Indian skipper Virat Kohli has opened up on Hardik Pandya's fitness issues in the post-match presentation on Friday. Hardik Pandya didn't bowl a single over in the first ODI against Australia in Sydney and it seems that his back issues have resurfaced. Even in the just-concluded Indian Premier League (IPL 2020), he didn't bowl as a precautionary measure.
After not seeing him bowling in the first ODI against Australia, people started questioning his fitness. Meanwhile, Virat Kohli gave an update regarding Pandya's fitness issues. Kohli, after the match, confirmed that Hardik Pandya is not fit to bowl and he will play as a specialist batsman.
Hardik Pandya, on Friday, played sensationally and smashed 90 runs off 76 deliveries. However, even after playing good cricket, he couldn't lead his team to victory.
"Unfortunately Hardik is not fit enough to bowl, and we don't have other allround options to pick from either, someone like Stoinis or Maxwell. From the batting point of view, we had a chat briefly now," Kohli said.
Hardik Pandya Becomes The Fastest Indian To Score 1,000 Runs In ODI
Pandya reached another milestone in his career as he became the fastest Indian to score 1000 ODI runs during the ongoing 1st ODI of the 3-match series between India and Australia in Sydney. He consumed just 857 balls to hit 1000 runs in ODIs for India.
Talking about the overall tally, Pandya stands fifth in scoring 1,000 ODI runs after West Indies all-rounder Andre Russell who took 787 balls to achieve the milestone, New Zealand wicketkeeper Luke Ronchi (807 balls), Pakistan all-rounder Shahid Afridi (834 balls) and New Zealand all-rounder Corey Anderson (854 balls).
As long as the match is concerned, Australia defeated India by 66 runs, thanks to Aaron Finch and Steve Smith brilliant innings. They now lead the three-match series 1-0. The second ODI of the series takes place on November 29 at the Sydney Cricket Ground.
Virat Kohli has confirmed that the Indian all-rounder Hardik Pandya isn't fit to bowl. The all-rounder played the opening ODI as a specialist batsman.