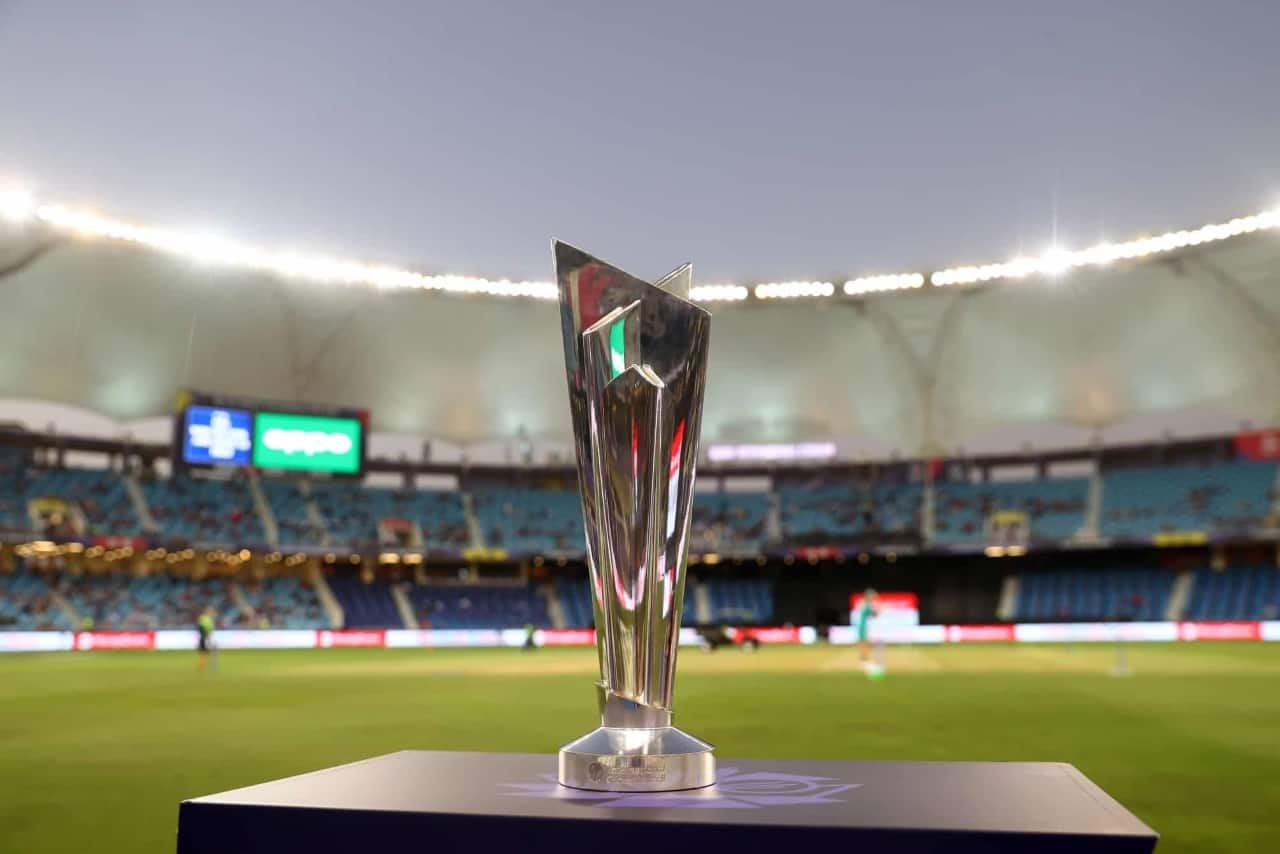 T20 World Cup Trophy | Source: GettyImages
The International Cricket Council (ICC) has reportedly given green light to the USA and West Indies to host the 2024 T20 World Cup. The marquee tournament, unlike previous seasons, will be held in the month of June next year.
Former India cricketer Aakash Chopra took to Twitter and raised concerns regarding the potential dates of the T20 World Cup, highlighting the possible impact on the IPL window. Here's what Chopra wrote:
"IPL-2024 to finish by 20th May then. If not earlier. We are looking at a mid-March start to the tournament."
As per a report by ESPNCricinfo, the T20 World Cup 2024 will take place from June 4 to June 30 across ten venues in the Caribbean and in the USA.
The prestigious tournament returns to the West Indies after a gap of 14 years, while the USA become the first North American country to co-host an ICC major event.
New Format for T20 World Cup 2024
The T20 World Cup 2024 will see an expanded 20-team format, including prominent teams like Australia, England, India, Netherlands, New Zealand, Pakistan, South Africa, and Sri Lanka, who secured their places by being among the top 10 teams from the previous edition.
Additionally, Afghanistan and Bangladesh qualified for the tournament based on their positions in the top 8 T20I rankings. USA and Windies will get direct qualifications as they will be serving as hosts. Scotland, Ireland, and Papua New Guinea have already qualified through qualifiers and still 6 spots are up for grabs.