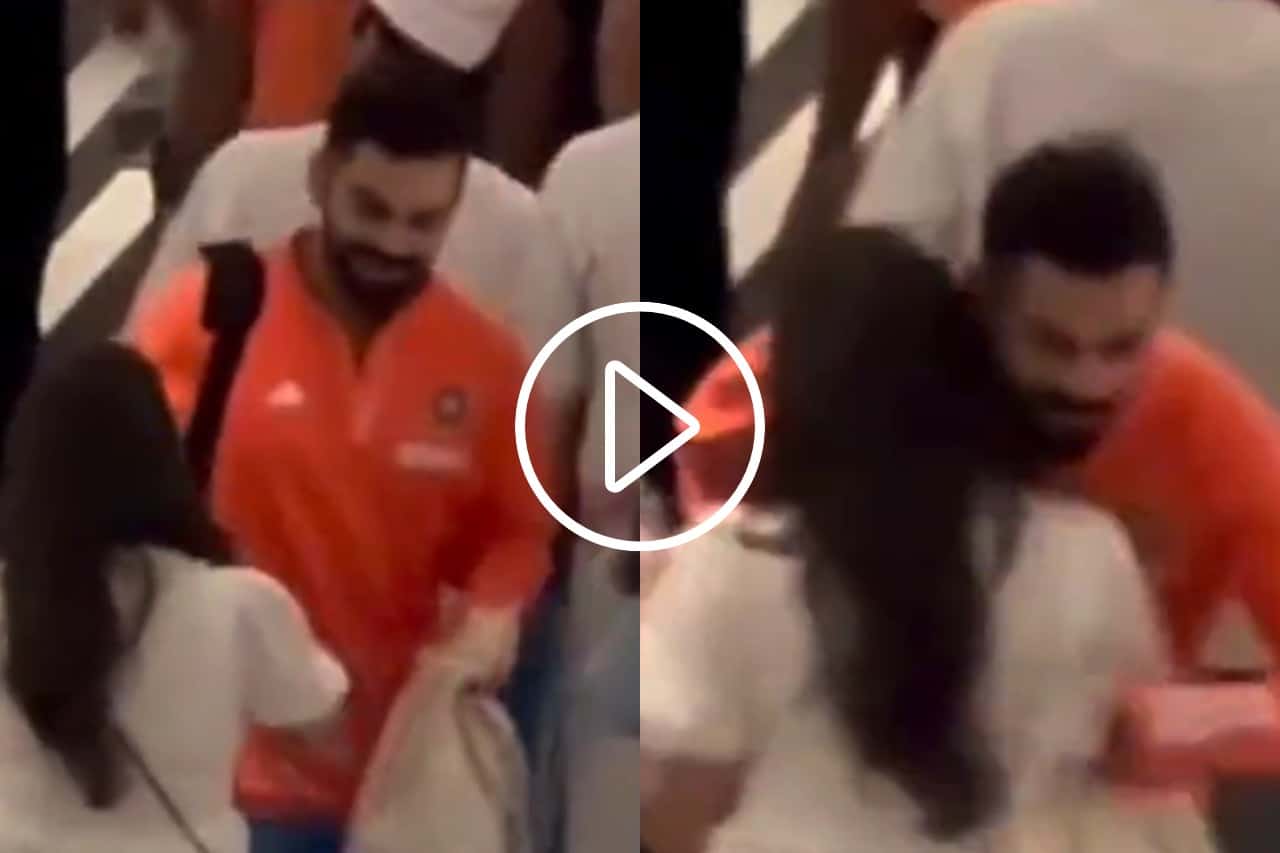 Virat Kohli Hugs Rohit Sharma's Wife Ritika Sajdeh | Source: X/Twitter
Following Team India's thumping win over Pakistan in the World Cup clash on Saturday, which happened on October 14, Virat Kohli paid a visit to his wife, Anushka Sharma, at the hotel. Meanwhile, other cricketers' wives, such as Rohit Sharma and Ravindra Jadeja's spouses, were also present at the hotel.
Virat Kohli had a touching encounter with Ritika Sajdeh, the wife of captain Rohit Sharma, and Rivaba Jadeja, the wife of Ravindra Jadeja. The legendary batter even gave Ritika a big, warm hug, and now that sweet moment is blowing up all over social media.
Watch Video:
India made light work of the 192-run target, thanks to Rohit Sharma's splendid 86-run performance. Shreyas Iyer, KL Rahul, and Virat Kohli also played their part, helping India to reach the target in a mere 30.3 overs.
This is Team India's straight eighth victory against Pakistan in ODI World Cup history. Team India now has three victories in three matches in the tournament so far and is now sitting at the top of the points table.