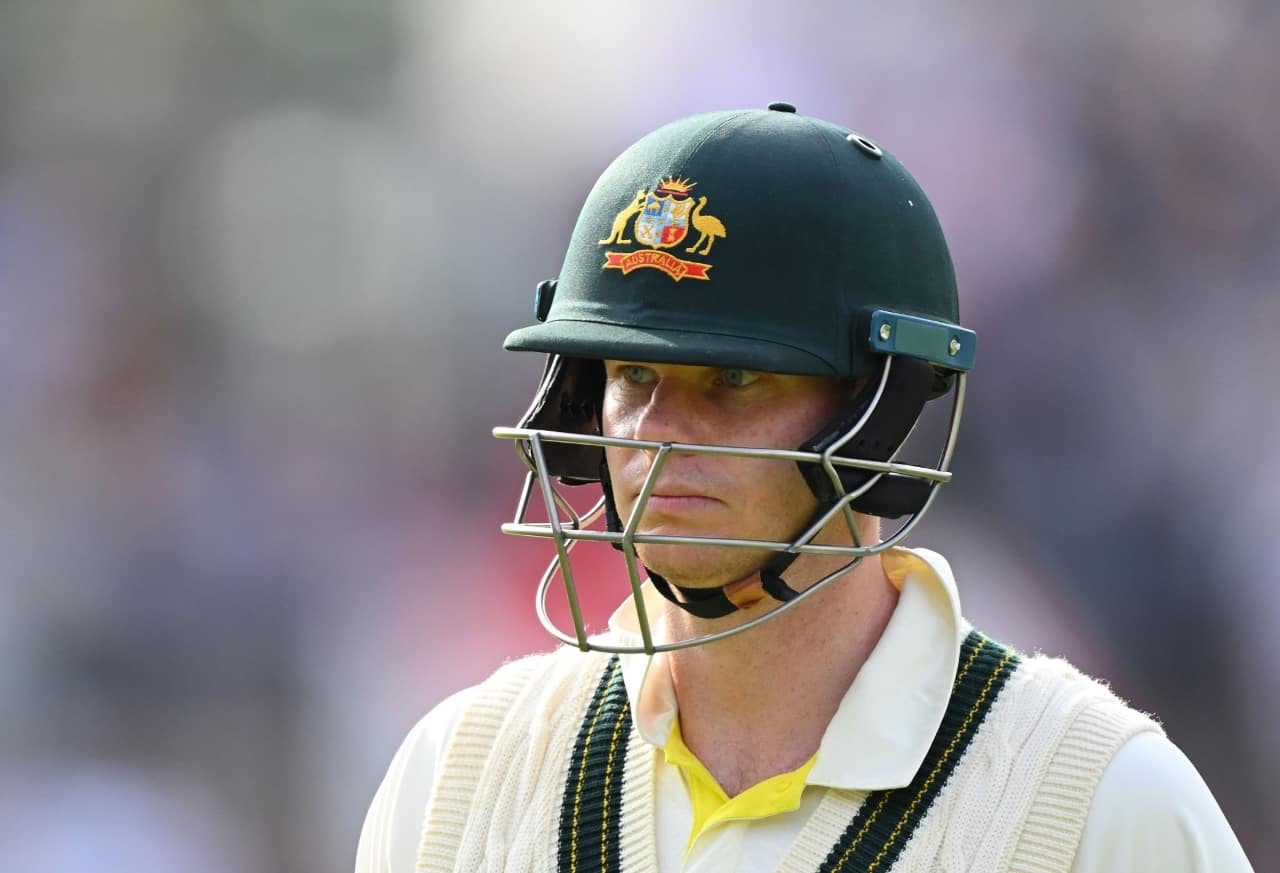 Steve Smith | Source: Twitter
Australia's Test batting maestro Steve Smith dismisses former England captain Michael Vaughan's claims about his retirement with a laugh and said that 'he is noy going anywhere'.
During a recent podcast, former England captain Michael Vaughan discussed rumours about David Warner and Steve Smith considering retirement after the conclusion of the Ashes, 2023 series.
Here's what Vaughan had said in the podcast:
"But the whisper was and I have no idea where they're getting this whisper, but Warner, if he plays at The Oval, it'll probably be his last."
"Again I'm not too sure where they've got that. And quite a strong whisper was about Steve Smith that it could be his last time out for Australia at the Oval as well. Again, I've not seen that personally, but it's just the whisper and the gossip."
While David Warner's Test form suffers a severe slump, retirement talks seem to be looming. On the brighter side, Steve Smith has displayed brilliance in the longest format of the game this year.
Here's what Steve Smith said when a reporter asked him about him retirement plan and whether he has any idea where this statement came from:
"I am not retiring. No idea. Because I have not said it to anyone. I have no idea. I am not going anywhere."
In the ongoing Ashes 2023, the 34-year-old has accumulated 319 runs in 9 innings at an average of 35.44. He also scored a century and half-century.
In the ongoing fifth and final Test, Smith stood tall amid ruins and smashed 71 runs to take his side's first innings total to 295 runs, surpassing England's 1st innings total to take a slim 12-run lead.