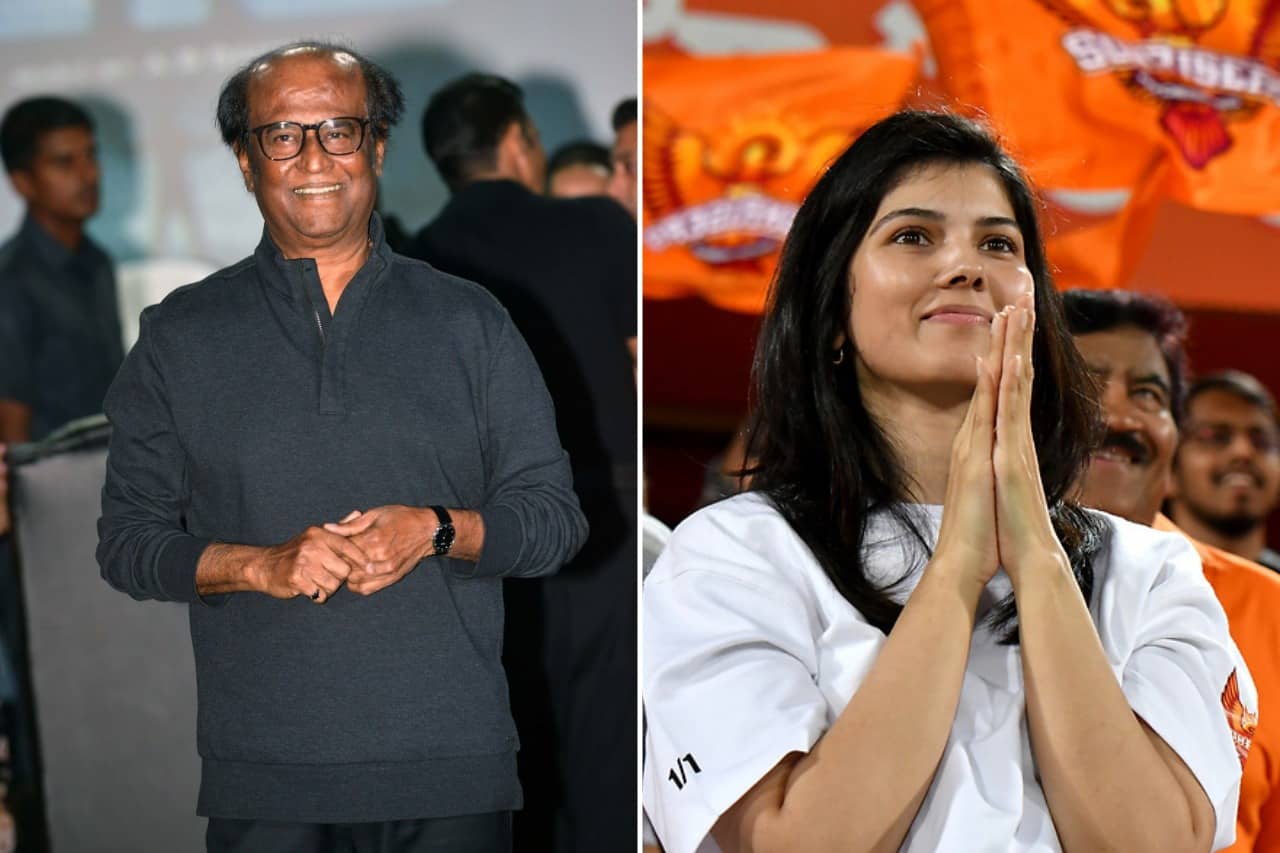 Actor Rajinikanth and SRH Owner Kavya Maran
The Indian Premier League (IPL) franchise Sunrisers Hyderabad has had a rough patch over the past three years, with finishes at the bottom of the points table in the 2021 and 2023 seasons, and a relatively lowly eighth-place finish in the 2022 season.
During the 2021 season of the cash-rich league, the Sunrisers Hyderabad management decided to replace David Warner as captain with Kane Williamson. However, despite the change in leadership, the team's performance did not see any improvement.
In the subsequent 2022 season, they released David Warner, and in the following season, they also released Kane Williamson, indicating the franchise's perplexing approach in handling their players.
In the latest season, they took a chance by appointing the South African batting sensation, Aiden Markram, as their captain. However, the team's fortunes didn't change as they finished at the bottom of the points table, managing just four wins in 10 matches.
Meanwhile, Sunrisers Hyderabad's CEO and owner, Kavya Maran, is a constant figure at the team's matches, providing unwavering support. Her genuine involvement with the team is apparent as the cameras often catch her expressing disappointment during the ups and downs of the season.
On the other hand, the legendary film star Rajinikanth openly shared his sentiments, admitting that it bothers him to witness Kavya Maran's disappointment on television, and he wholeheartedly wishes that Sunrisers Hyderabad picks up good players in the team in future.
Speaking during Jailer Audio Launch, here's what the Rajinikanth said:
"Kalanithi Maran [Father of Kavya Maran] should put good players in Sunrisers Hyderabad team. I feel bad seeing Kavya like that on TV during the IPL".