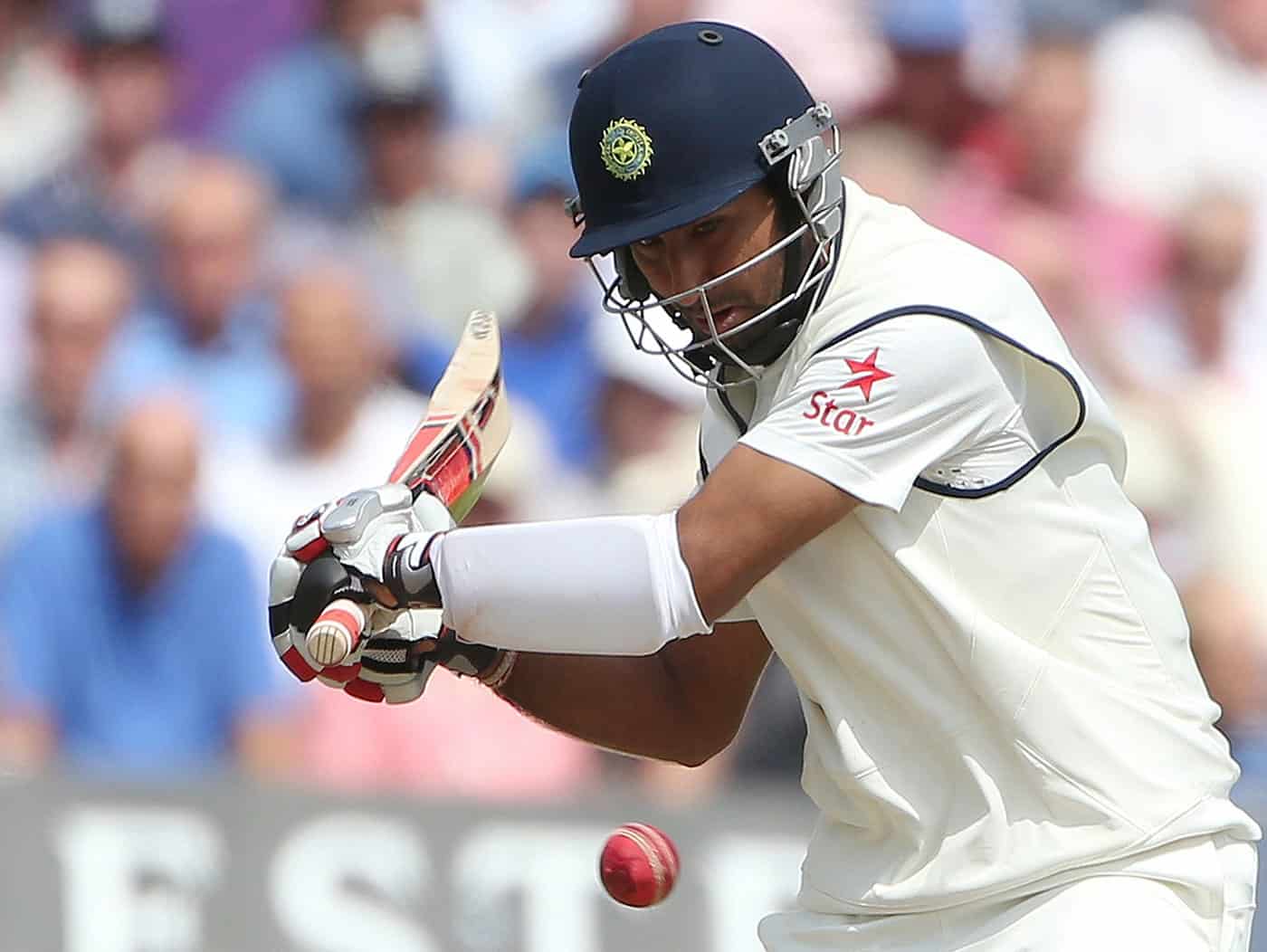 Cheteshwar Pujara | Image: Twitter
India's Test specialist batsman, Cheteshwar Pujara has expressed his desire of playing in IPL. He also said that he is confident of doing well in IPL. The right-handed batsman hasn't played IPL since 2014.
The 33-year-old has registered himself in the auction quite a few times but has not got any buyer despite setting low base prices. He last played in the cash-rich league back in 2014, representing the Kings XI Punjab (KXIP), now captained by KL Rahul.
His last IPL match was against the Mumbai Indians (MI) at the Wankhede Stadium where he scored an 18-ball 19 before getting out to Corey Anderson.
"Definitely want to be part of the IPL. Given an opportunity, I am confident I'll be able to do well," he told NDTV.
The Test specialist has not featured in the cash-rich league since 2014. He featured for three franchises between 2008 and 2014, but could not attract any bids later on.
Cheteshwar Pujara made his IPL debut under the Kolkata Knight Riders, where he played till 2010. Then he joined Kohli's Royal Challengers Bangalore, where he played from 2011 to 2013. In 2014, Pujara was bought by Kings XI Punjab but was released in a single season as has been unsold ever since.
Pujara, in a recent interview, also said that Rohit Sharma and Shubman Gill's attacking style of play helps him play his natural game.
"Both of them are attacking players. That does help me in some way. If another partner is trying to take the bowler on, it allows me to play my natural game. I have batted with Viru pajji (Sehwag) also, where he would have already put the opposition under pressure with his batting. That's a great way to build a partnership," he stated.
Cheteshwar Pujara has played 81 Tests and scored above 6000 runs averaging 47.74. In 5 ODIs, he averages only 10.2 while in 30 IPL matches, he averages 20.53 amassing 390 runs with the bat at a strike rate of 99.74 with 1 fifty.