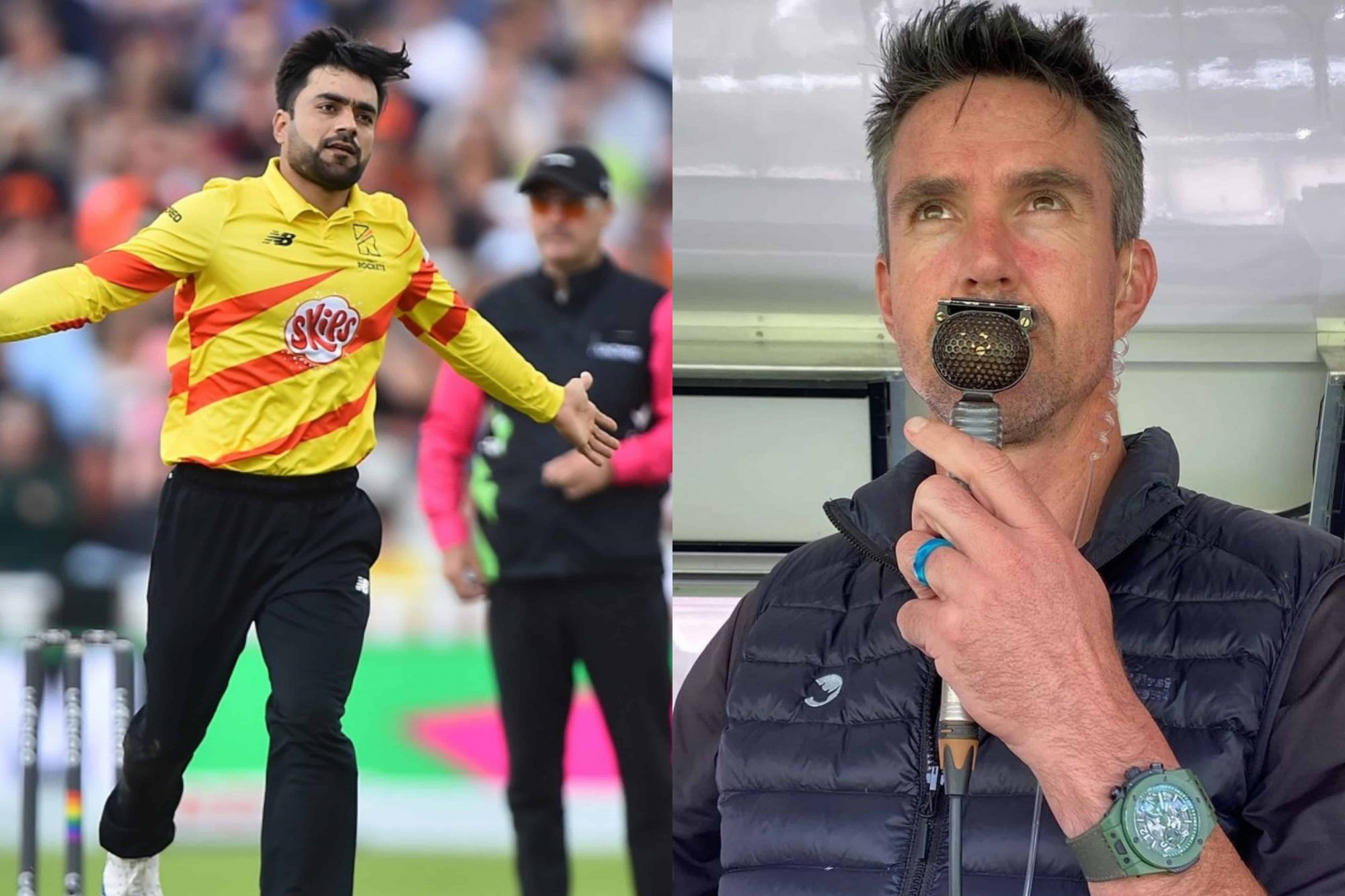 Rashid Khan and Kevin Pietersen | Source: Twitter
Former England batsman Kevin Pietersen, on Sunday revealed that Rashid Khan, who is currently playing his services to the Trent Rockets in 'The Hundred' tournament is going through a tough time.
The Afghanistan spinner bowled a brilliant spell on Sunday for the Trent Rockets against Manchester Originals and turned the match in his team's favour. However, the former English batsman is worried about the mental struggle that Rashid Khan has been going through.
What's The Matter With Rashid Khan?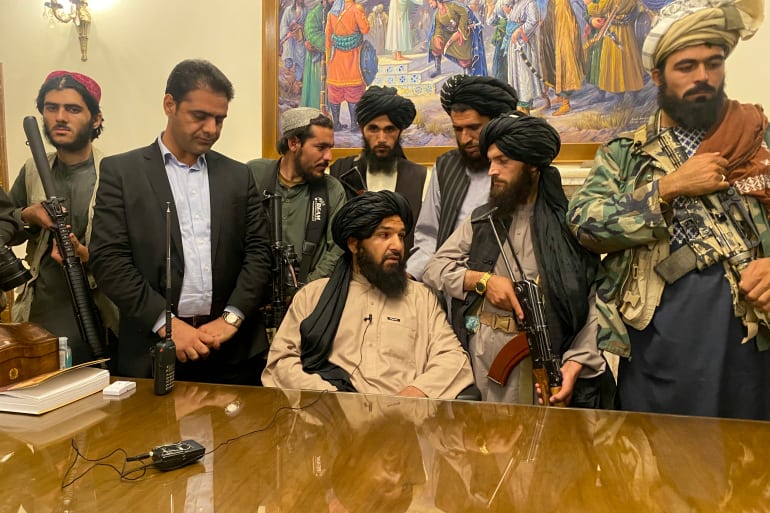 Well, if you haven't watched the news, you might have no idea about the crisis going on in Afghanistan. Actually, the Taliban has taken over the country including the Presidential palace. Undoubtedly, it is a matter of concern for all the families out there in Afghanistan.
Rashid Khan, who is currently in England has not been able to move his family out of Afghanistan as the flight operations at Afghanistan's capital Kabul's Hamid Karzai International (HKI) airport haven't been running properly.
Kevin Pietersen, while having a conversation on Sky Sports revealed his words with Rashid Khan that he had with him near boundary ropes. Pietersen revealed that Rashid Khan is worried about his family in Afghanistan and he wants to take them all out of the country and bring them to some other safe country soon.
"There's a lot of things that are happening at home. We had a long chat here on the boundary talking about it and he's worried: he can't get his family out of Afghanistan and there's a lot of things happening for him," Kevin Pietersen said on Sky Sports.
The former English batsman further hailed the leggie for his good performance even after immense pressure. Pietersen appreciated the Trent Rockets' spinner for keeping his head high even after going through a lot and performing so well for his side.
"For him to turn up and put on a performance like this under the pressure that he is currently under… for him to be able to forget that stuff and navigate his story and continue the momentum that he has – I think that's probably one of the most heart-warming stories of this Hundred so far," he added.